Clement Grenier signs new Lyon deal to end Arsenal speculation
Clement Grenier has ended uncertainty about his future by signing a new Lyon deal, after being linked with Arsenal.
By Patrick Haond
Last Updated: 12/07/13 2:54pm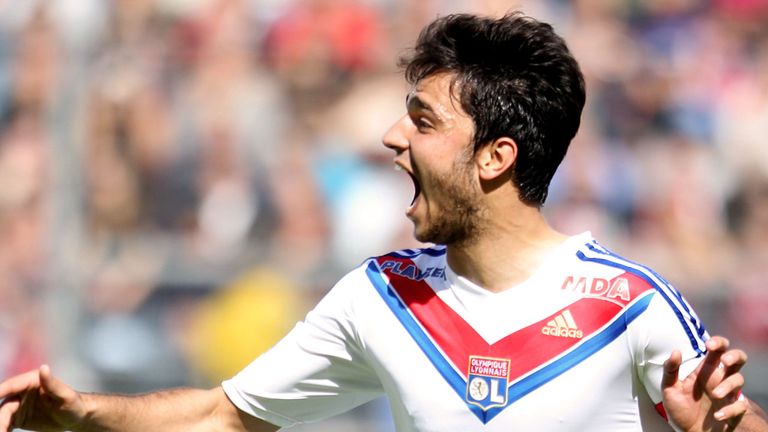 Highly-rated midfielder Grenier claimed earlier this summer that the Gunners had seen a bid for his services knocked back.
Rumours have continued to suggest that he could be set to leave Lyon, but he has put a stop to the speculation by penning a two-year contract extension which ties him to the club until 2016.
He said: "It was difficult for me to relax on holiday as things hadn't been settled. I found it tough to communicate.
"In my head, I knew I wanted to stay in Lyon and that it was my priority."
Grenier is particularly pleased to have sorted out his future before Lyon's UEFA Champions League campaign starts later this month, and is targeting further improvement after a fine end to last season.
He said: "I needed to be psychologically and physically ready to start European competition. This extension is good news for me personally. I've had six good months, but I'm not finished improving."