Schalke's Julian Draxler hopes for dream move and likes Premier League trio
Schalke's Julian Draxler has revealed he would love to join 'one of the big clubs' at some point in the future.
Last Updated: 17/10/13 2:12pm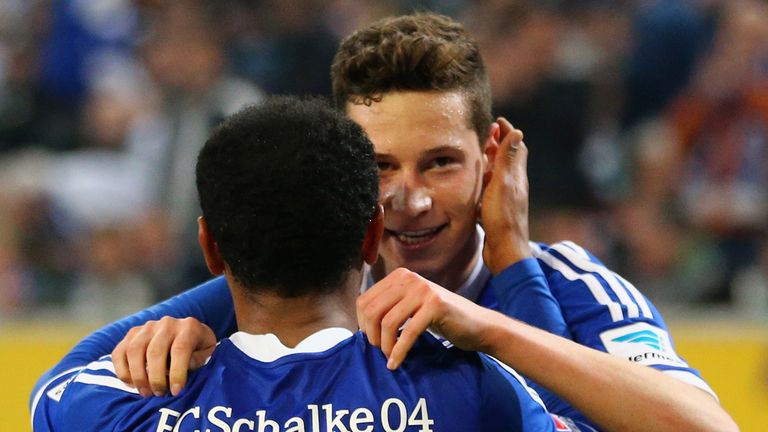 Schalke have previously insisted there is no chance of Draxler moving on in the January transfer window, and he insists he is happy at the club.
However, the highly-rated 20-year-old winger admits he dreams of playing for a top European side and has listed Arsenal, Manchester United and Chelsea among his desired destinations.
When asked by Kolner Stadt-Anzeiger about his ideal move, Draxler is quoted as saying: "The big two in Spain, Real and Barcelona, Bayern (Munich) and a few others from England, namely Arsenal, Manchester United and Chelsea.
"I owe Schalke a lot, I have always been at Schalke. I need to emphasise this. But I'm not so rooted here that I could not tear myself away.
"I can honestly say that it is my dream to play for one of the big clubs at some point.
"You don't have to be playing for the very top clubs in Europe to draw attention to yourself, but if you want to achieve the great goals that the world-class players have, then one of them is playing at the biggest clubs in the world."
Draxler also spoke glowingly about German compatriot Mesut Ozil, who joined Arsenal from Real Madrid in the summer.
"I've always said I'm a big fan of Mesut Ozil, who ventured abroad and developed at Real Madrid into a world-class player," Draxler added.
"Just to be a team-mate of his (with Germany) makes me quite proud."