Arsenal goalkeeper Wojciech Szczesny thinks they have become a more mature side
Wojciech Szczesny is confident Arsenal can end their lengthy wait for a trophy in the FA Cup this season.
Last Updated: 12/04/14 5:29pm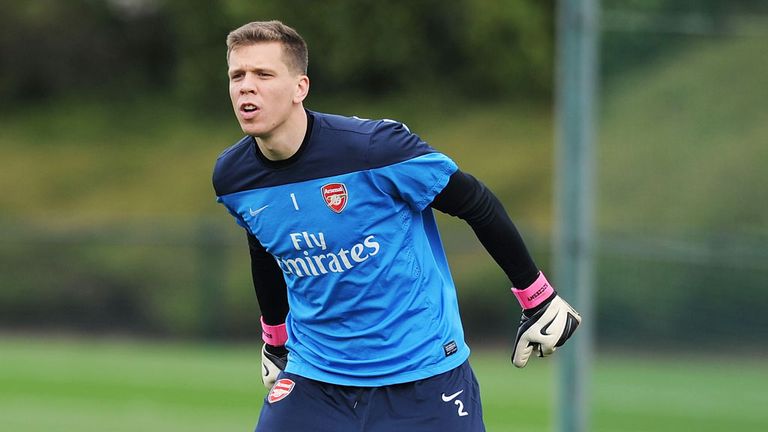 The Gunners have not claimed any silverware for nine years but are currently favourites for FA Cup glory, ahead of Saturday's Wembley semi-final against holders Wigan.
However, Arsenal came unstuck on a 2011 Wembley trip when fancied to beat Birmingham in the League Cup final, losing 2-1 after a late defensive mix-up involving Szczesny and defender Laurent Koscielny.
But Szczesny told Arsenal Player: "We had a bad experience recently at Wembley in the League Cup final.
"But we've matured a lot and we've got a lot more experienced players. I think that the likes of Jack (Wilshere) and Aaron Ramsey and myself were only 18 or 19 at the time.
"We're three years older now, we've got three years of experience under our belts, and we're more prepared for it.
"It's huge. We know that we're in a very strong position to win the FA Cup this year, and we're two games away from doing so.
"We're at Wembley, so we know how important it is for the fans and all the players.
"I hope it's going to be a very positive day for the club."