Premier League: Alex Oxlade-Chamberlain the latest worry for Arsenal manager Arsene Wenger
Last Updated: 15/12/14 1:31pm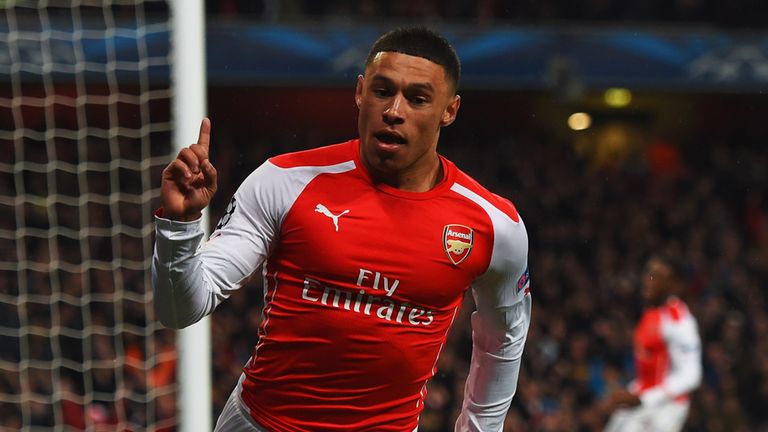 Alex Oxlade-Chamberlain is an injury worry for Arsene Wenger as his Arsenal players enjoy a pre-Christmas rest.
The Gunners are already without midfielders Jack Wilshere, Aaron Ramsey and Mesut Ozil through injury, so the sight of Oxlade-Chamberlain limping with a groin problem after being substituted during the closing stages in Saturday's match was a worry.
"We cannot afford to lose him at the moment. I hope it is nothing bad," said Wenger.
"He had a little bit of inflammation before the game. I took him to Galatasaray and maybe two games was a lot for him."
Following Saturday's 4-1 victory over Newcastle, and with no midweek game for the first time in four weeks, Wenger has allowed the Arsenal players some down time ahead of Sunday's trip to Liverpool, which starts the hectic festive schedule.
He said: "When you count the number of games with the Champions League, to have two or three days at home over Christmas is important.
"Most of them will stay in England because their families are here."
Meanwhile, midfielder Mathieu Flamini said Arsenal fans have every right to vent their frustrations when the team fails to live up to expectations - but insisted Wenger can get the best out of the squad.
The Gunners recorded a second successive 4-1 victory when beating Newcastle to maintain a positive response since the disappointment of a 3-2 defeat at Stoke.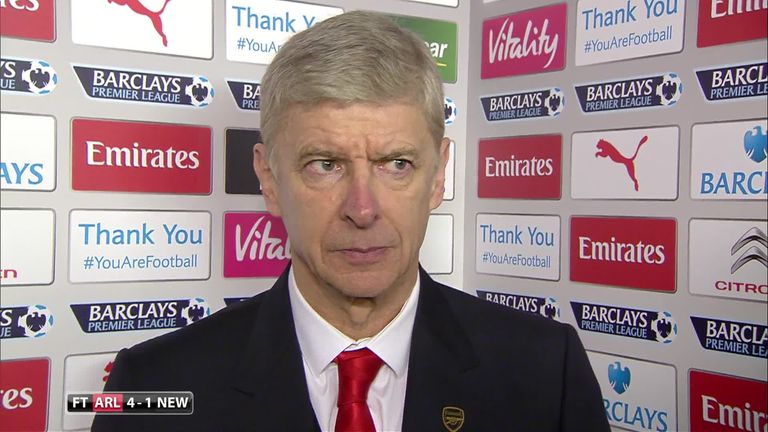 We cannot afford to lose him at the moment. I hope it is nothing bad.
Arsene Wenger on Alex Oxlade-Chamberlain
It was after that defeat that Wenger was subjected to a volley of verbal abuse as the team boarded the train back to London.
During the closing stages of Saturday's match, sections of the home Arsenal fans chanted "There's only one Arsene Wenger" as the feel-good factor returned to the Emirates Stadium, with the side now just two points off the top four.
Criticism
Flamini believes such extreme reactions at either end of the football supporters' spectrum come with the territory.
"It is part of the game," the Frenchman said.
"When you come out of a bad performance, everyone has a right to have an opinion and we accept the criticism of the fans, especially the game against Stoke.
"It was important for us to give a very good answer and we did that on Tuesday in Istanbul (with the 4-1 Champions League win over Galatasaray) and we did it again on Saturday.
"It was very important for us personally, but also for the fans. They are travelling everywhere to support us and we have to give 200 per cent for them."
Flamini added: "It is never easy for a manager, but we are pleased that we got the good result. Everyone is behind him, because he really deserves it.
"It is the belief of the team that we can really achieve something big.
"We have a lot of quality - we are strong at the back, good in midfield and up front as well - so the only problem is we are very unlucky with injuries.
"It is not easy to go through all these games with so many injuries, but I believe in my team and I believe in their quality, like the manager says, I think we can achieve something."