Arsenal manager Arsene Wenger criticises early start of Premier League next season
Last Updated: 25/05/15 11:09pm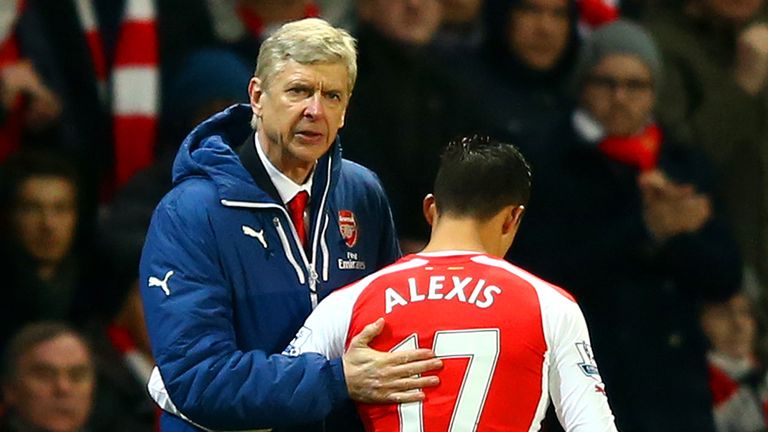 Arsene Wenger has criticised the decision to start the Premier League campaign a week early next season.
The Arsenal manager feels the fact there is just a six-week gap between the end of FIFA's international summer schedule and the start of the English domestic season is 'not reasonable'.
The Gunners will have several of their first-team regulars away with their countries at the end of a gruelling campaign, which for the Gunners will not finish until the FA Cup final on Saturday.
Both Colombia goalkeeper David Ospina and Chile forward Alexis Sanchez will be away at the Copa America, which runs from June 11 to July 4.
With the need for players to have at least four weeks' holiday, there will inevitably be a disruption of pre-season plans, which for Arsenal include a trip to Singapore for the Barclays Asia Trophy in mid-July.
"Moving the fixture calendar forward deeply affects pre-season and I believe it is the wrong decision of the Premier League to start on August 8," said Wenger, whose side ended the Premier League campaign in third place and so avoided a Champions League play-off next season, but will take on Aston Villa in next weekend's FA Cup final at Wembley.
"The players have played the (2014) World Cup, then you have no winter break, you come out (of the Premier League season) and when you reach the FA Cup final, you play on May 30, then the European players who are called up by their international teams play until June 14, then you start (the new season) on August 8.
"If you count six weeks' preparation, where is the time for recovery?
"As a manager, you usually have a bit of time to relax after the season when there is no international competition, but this year we finish at the end of May and start again at the end of June.
"It takes you two weeks to just get out of the heat of the Premier League and then you have to prepare again."
Wenger has a particular issue with the scheduling of the Copa America, where Sanchez will aim to take hosts Chile all the way to the final in Santiago on July 4.
"I feel this competition is a bit too much. I will watch it, but with a little bit of fear because Sanchez has played 50 games for us and goes there again, having already played in the World Cup last summer," said the Arsenal boss.
"I am really surprised that FIFA authorised that. It is disappointing that they speak a lot about the health of the players, but when you look at the competition that is organised, this Copa America, and look at the date of the start of the Premier League, it is not reasonable."