Arsenal goalkeeper Wojciech Szczesny is adamant he will see out his contract at the Emirates Stadium.
The Poland international recorded a clean sheet as the Gunners defeated Aston Villa 4-0 to win the FA Cup at Wembley on Saturday.
Szczesny has not played in the Premier League since he was dropped following the defeat at Southampton on New Year's Day, which had been another inconsistent display and one after which he was disciplined for smoking in the showers.
Colombia international David Ospina, signed from Nice last summer, has produced a number of solid displays since coming into the team, which will provide some stern competition for the goalkeeper's jersey next season.
Arsenal have also been linked with a £10m summer move for Petr Cech who is expected to leave Chelsea.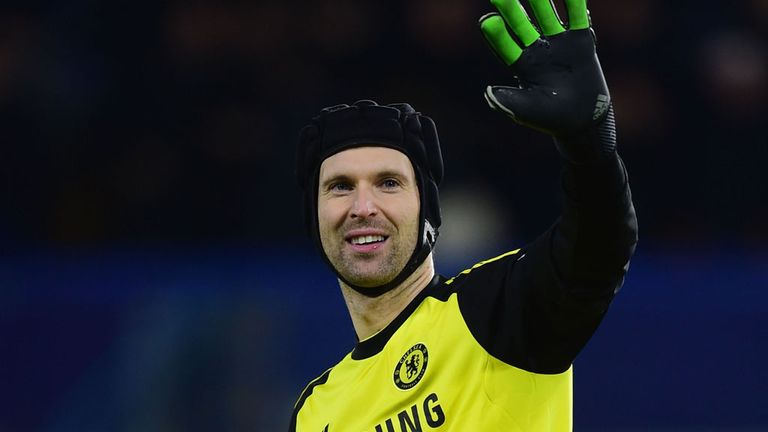 But Szczesny sees no reason why his long-term position at Arsenal is in doubt, as he believes he has the backing of manager Arsene Wenger.
"I am very grateful for the manager, he has been good with me over these last couple of months and has shown all the faith in the world in me and I am very thankful for the chance to play in the cup final and am very glad of a clean sheet," the 25-year-old said.
"You (media) like to speculate, but I am happy where I am.
"I have got all the support in the world from the manager and I have fantastic relations with him, so you can stop the gossip now because I am here for good. I will stay."
Wenger was not in the mood for discussions on any possible interest in Cech when pressed over next season's plans after a successful FA Cup defence.
"I don't know at the moment. We have just won the cup. It is difficult for me to come out of the game like that and say who I will buy and not buy," Wenger said.
Wenger feels Szczesny has performed well under testing circumstances, but he reckons Ospina deserves to be first choice at the moment.
"Wojciech was very good. It was a very difficult decision because if it doesn't work it will be questioned, but I think it was a good decision," said Wenger.
"If you look at the stats, Ospina is the best keeper in the league. You might not share that opinion, but if you look purely at mathematics.
"We will give you the answer after the transfer window."