Arsene Wenger has questioned Manchester United's transfer policy, suggesting the club has sacrificed its principles in pursuit of glory.
United have spent close to £80m to lure the likes of Memphis Depay, Bastian Schweinsteiger and Morgan Schneiderlin to Old Trafford, while Wenger has signed just one reinforcement so far in £10m goalkeeper Petr Cech.
The Frenchman reckons United have flexed financial muscle to the detriment of youth development and believes Louis van Gaal's summer splurge is evidence of a club that has "no patience".
"We want to continue to combine stronger financial resources with faith in our philosophy and policy," Wenger said, outlining his approach to the transfer market.
"That means we want to continue to give chances to young players and build the players from inside our club with our culture.
"Afterwards, if we can buy the exceptional players, we can compete today. But that will not be the basis of our policy.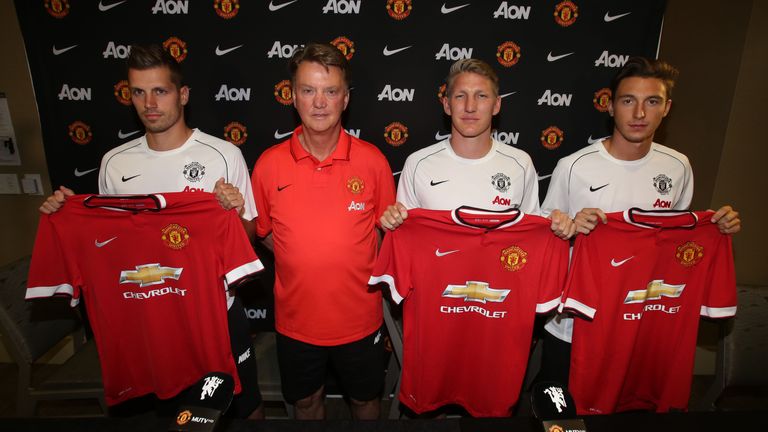 "Most of the clubs who have been successful are clubs who have done that well. You can take Barcelona or Man United, who had a generation and built their success on players who came from within. 
"These are our values and it is our DNA and it's important we keep that.
"With United's success they have created huge financial resources and today there is no patience for them to continue what they did.
"They have the financial resources to go with a different policy. And they do not have available players like Paul Scholes, Ryan Giggs and David Beckham inside the club."
Wenger, long an advocate of financial prudence, also questioned high salaries for young talent.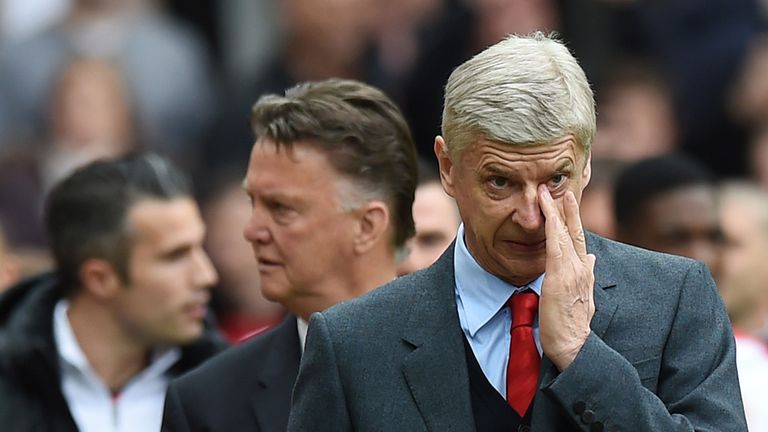 "It would be interesting to analyse the basic wages of the England U18 team 20 years ago, 10 years ago and today, then do it in five years with the U16 team," he added.
"You would have a shock if you knew what the average 18-year-old footballer earned."