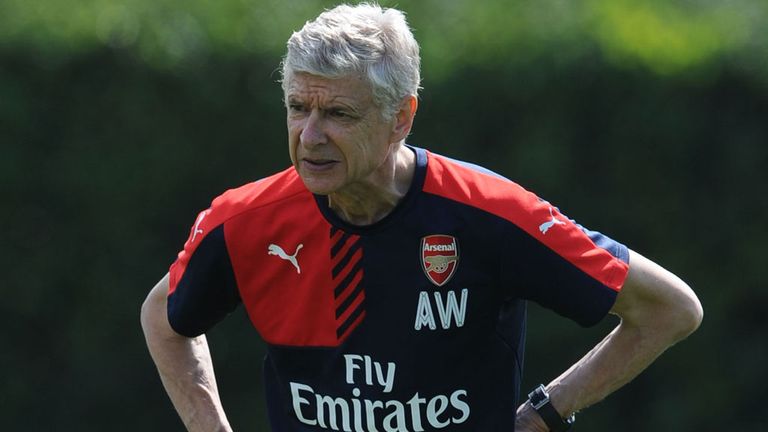 Arsenal manager Arsene Wenger says he is worried a generation of young English talent could be lost if they have no hope of progression from the academies of Premier League clubs.
Football Association chief executive Martin Glenn earlier this week warned home-grown players were falling into a "black hole" because of the number of foreigners in the top flight.
Of the 220 players who started in the opening round of Premier League matches last the weekend, only 73 (33.2 per cent) were English.
Glenn suggested one way to unblock the "logjam" was for talented English youngsters to move abroad for a taste of first-team football.
Wenger rejected that suggestion, saying it would leave players unprepared for the unique hustle-and-bustle of the Premier League when they return.
However, the Frenchman, now the longest-serving manager in the English top division, acknowledges the issue is a cause for concern.
"From 18 to 20 the competition becomes very important for the players to feel they move forward," Wenger said ahead Arsenal's Super Sunday clash with Crystal Palace at Selhurst Park. 
"What the academy has corrected is that the training side is today better structured and better organised in all the clubs, but still a very important thing is the last phase and the integration into the first team, being confronted with top-level competition.
"That at the moment is a big problem."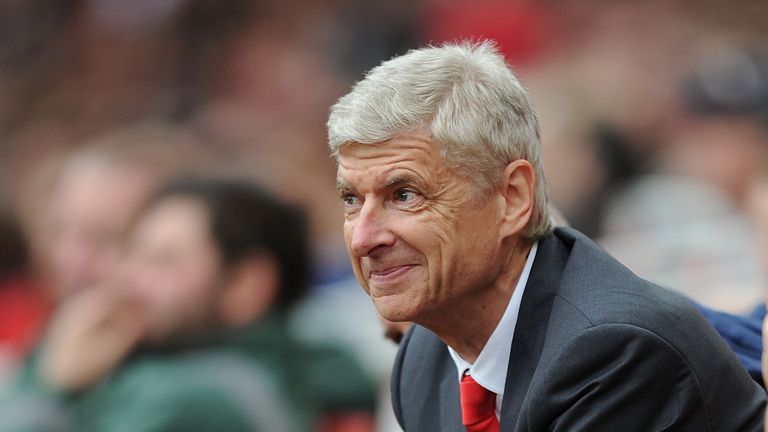 A very important thing is the last phase and the integration into the first team, being confronted with top-level competition
Arsene Wenger
Wenger, the 65-year-old who took charge of the north London club in September 1996, continued: "The difference between when I arrived here and today – to integrate very young players into Premier League games becomes more difficult than before because the level has gone up everywhere and you have no margin any more.
"You have a generation of players who are lost between 18 and 20.
"When a guy of that age feels he doesn't move forward, he loses motivation, and I am a bit scared about that.
"In France they (young players) play in Division Three with their reserves, so you get competition against adults.
"In England you have created the under-21 league. I am not a fan of it because it is not the same as playing in competitive games - there is not the build-up, the pressure nor the results you have to stand up for."
Wenger, though, rejected suggestions the young English players were simply not of the needed quality.
"If you look at the English national team, the starting line-up, they have many young players in there," he said. "That shows the young players get a chance if they are good enough.
"I believe in quality. Players are confronted with the best players in the world and that must make them better.
"But after that, the dream of having 400 English players (in the Premier League), that has gone forever."
Arsenal head to Palace looking to respond from the disappointment of the opening weekend home defeat to West Ham.
Wenger has warned his side they cannot just turn up at Selhurst Park and expecting a comfortable victory.
"Sometimes, we are maybe too nice," the Gunners boss said. "If you want to say our aggressive level last Sunday was not big enough, then I would agree with you.
"It is maybe linked with the fact we were too confident and that we thought we would win the game anyway."
Wenger added: "(Alan) Pardew has done a good job at Palace. They will give absolutely everything against us, but we always expect that from our opponents and for them to be like that and it should not be a surprise for us.
"We just need to be at our best and produce a different performance on Sunday."