Why Idrissa Gueye could become Everton's answer to N'Golo Kante
Last Updated: 03/08/16 6:10pm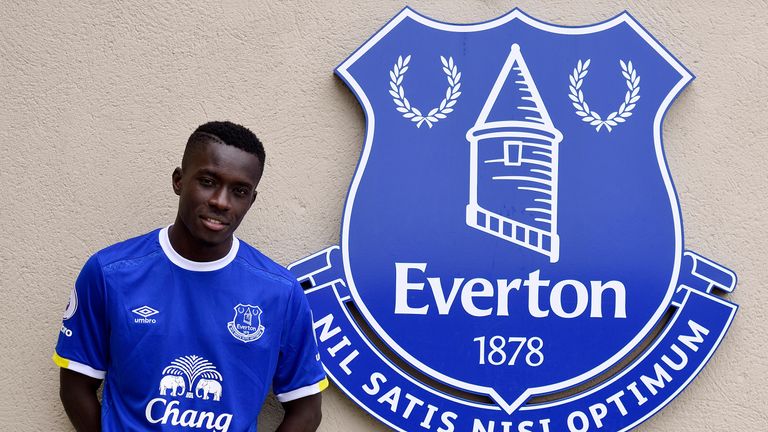 Everton have signed Idrissa Gueye from Aston Villa, making him the club's first buy since Steve Walsh's arrival as director of football. Adam Bate looks at why Walsh might see the midfielder as his next N'Golo Kante…
According to Claudio Ranieri, he spent much of last summer being pestered by his head of recruitment at Leicester's Belvoir Drive training ground. "Kante, Claudio," said Steve Walsh. "Kante." With Walsh now Everton's new director of football, there's no need for persuasion tactics. He's been quick to make Idrissa Gueye the club's first signing since his arrival.
It's tempting to think that the reasons are similar. Walsh and his technical scouts identified that N'Golo Kante made more tackles, 176, than any other player in France's top division in 2014/15 and correctly suspected he could repeat the feat. It wasn't a total success as Kante's numbers dipped - he managed only 175 in last season's Premier League.
Premier League tackles 2015/16
| Player | Club | Tackles |
| --- | --- | --- |
| N'Golo Kante | Leicester City | 175 |
| Idrissa Gueye | Aston Villa | 144 |
| Erik Pieters | Stoke City | 116 |
Premier League interceptions 2015/16
| Player | Club | Interceptions |
| --- | --- | --- |
| N'Golo Kante | Leicester City | 156 |
| Idrissa Gueye | Aston Villa | 141 |
| Laurent Koscielny | Arsenal | 126 |
Kante's brilliant work in midfield helped propel Leicester to their unlikely title triumph. The dynamic midfielder not only topped the stats for number of tackles but for interceptions, too. However, what is really interesting is that despite enduring such a difficult campaign with bottom-club Aston Villa, Gueye was the closest man to Kante on both of those metrics.
Gueye was something of a curio. While Villa struggled, he impressed. In the early weeks of the season, Tim Sherwood marvelled at his impact. "He is very aggressive, he gets at people, wants to tackle and wants to get on the football," said the then-Villa manager. "He is brave in and out of possession and that's something you want to see. He has been outstanding."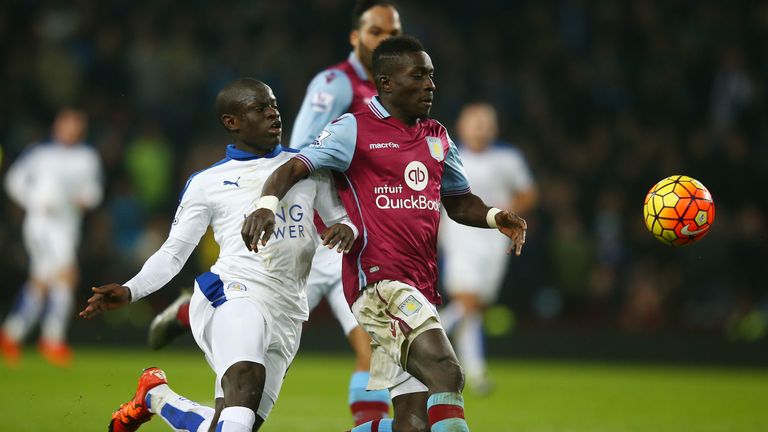 Sherwood left soon after but the problems remained. And yet, Gueye's statistics were an anomaly throughout. "Is anyone wondering, for example," asked Sky Sports pundit Thierry Henry towards the back end of last season, "what Gueye is doing from Villa? He is top or second in terms of tackles and interceptions in the league. Nobody is mentioning that guy."
Everton coach Ronald Koeman has certainly been made aware of the numbers. "He was one of the players last season with the best records in interceptions and pressing in midfield," said Koeman upon the confirmation of Gueye's signing. "We need this kind of quality."
Fewest interceptions in the Premier League 2015/16
| Club | Interceptions |
| --- | --- |
| Norwich | 473 |
| Everton | 511 |
| Chelsea | 518 |
Indeed, Everton's lack of competitiveness in midfield was a particular problem under Roberto Martinez. The team passed the ball well but had issues out of possession and have ranked among the bottom three in the Premier League for interceptions in each of the past two seasons. Koeman will be hoping he has a one-man remedy in Gueye.
Of course, Aston Villa supporters will be well aware that it doesn't always work that way. After all, Gueye's efforts proved of little use to their team. In fact, they won only three of the 37 matches that the Senegal international started for them last year. But that merely serves a reminder that football is a team game with many moving parts.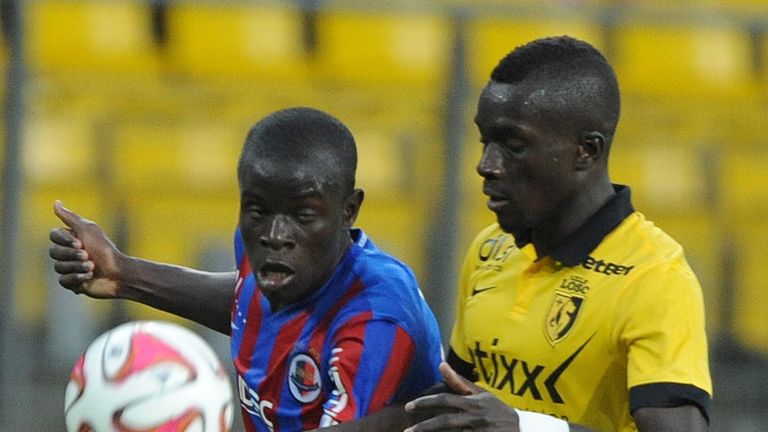 Kante's record illustrates that point, too. While the individual statistics of Chelsea's new signing were every bit as impressive at Caen as they were at Leicester, it was not enough to carry the French side into the top half of the table let alone all the way to the title. Gueye's Lille side finished five places above Kante's Caen in that 2014/15 campaign.
Teams are about balance and chemistry. At Leicester, Kante provided one of the sparks that helped to ignite something in his team-mates. Given Everton's abundance of qualities and obvious deficiencies, perhaps the hope is that Gueye can play a similar role at Goodison Park. And no training ground pestering was required.