Everton Ladies defender Gabby George makes club history by turning professional
By Dev Trehan
Last Updated: 27/06/17 2:33pm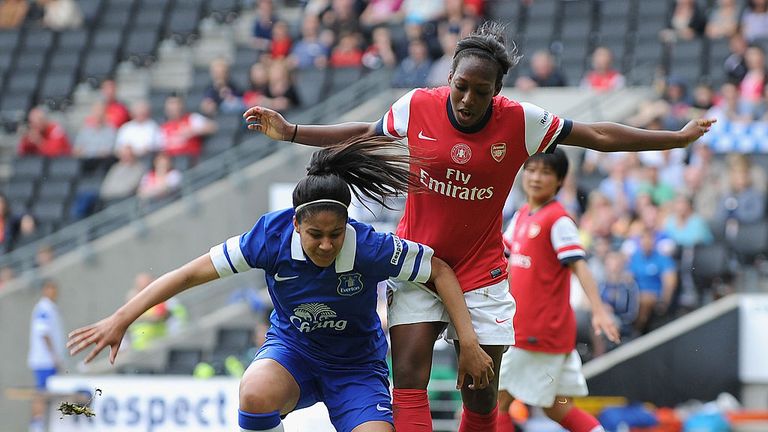 Gabby George is convinced Everton Ladies will go from strength-to-strength after signing a new deal which sees her become the club's first full-time female professional footballer.
The defender has committed her future to the Merseysiders by penning a two-year professional contract.
George insists it will allow the Toffees to develop and improve.
She said: "It's a great feeling to go full-time. This is a big step for us and hopefully the team can develop and get stronger on and off the pitch.
"I signed for Everton four years ago and we've seen other teams go full-time during that time. It was something I wanted to do personally and now that I've got the opportunity to do it, I'm very excited.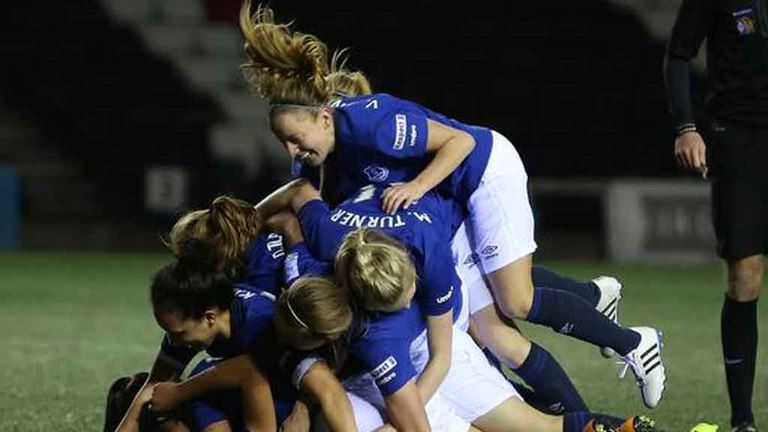 "This is the best place I've seen Everton in since I've been here. I'm excited about going full-time and seeing what that will do for us playing back in WSL 1. That's been the goal for the past two years. We've got in now and need to stay there and hopefully show why we deserve to be in the top division."
The Toffees have been operating as a part-time club since their origins as Hoylake FC in 1983, becoming Everton Ladies Football Club in 1995.
The FA introduced the Women's Super League in 2011, with the aim of creating a full-time top division within the women's game.
And with Everton taking the vacant spot in WSL 1 for the 2017/18 campaign following Notts County's liquidation, the club has taken the decision to transition into a full-time organisation.