Gylfi Sigurdsson has completed a £45m move to Everton from Swansea on a five-year deal.
Everton manager Ronald Koeman confirmed Sigurdsson had completed a medical on Wednesday ahead of finalising the club-record transfer.


The 27-year-old former Tottenham midfielder had been the subject of long negotiations between Swansea and Everton, with the Welsh club having rejected £40m offers from the Toffees and Leicester City earlier in the window.
"This is an ambitious club and it is clear we are moving in a really good direction," said Sigurdsson, after finalising his move. "The most important thing is that this team keeps winning games and climbing the table - and does that throughout the season.
"For myself, I would like to score as many goals as possible and create as many goals for my team-mates as I can. These are my targets."
Sigurdsson becomes Koeman's eighth signing of the summer and the Iceland international revealed the Everton boss was one of the main reasons he wanted to switch to Goodison Park.
"He was a great player, one of the top players of his time," said Sigurdsson. "Now he is a really good manager and his vision for Everton is clear. He has built up a really good squad here, with strong players, both young and experienced.
"This was a key factor for me. Ultimately, that is a dream of mine and everyone at this club. I know the supporters and players would agree with that."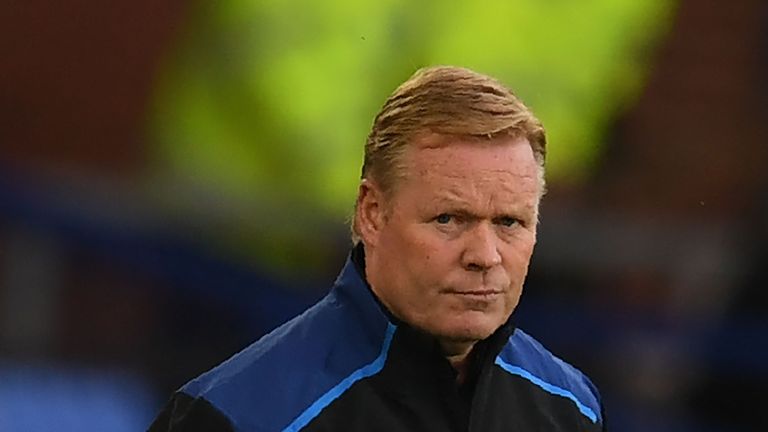 In my opinion, in his position he is one of the best in the Premier League.
Everton have broken the £100m mark this summer in their transfer spending, and Koeman believes the large sum they have paid for Sigurdsson can help balance the loss of last season's top goalscorer Romelu Lukaku - who joined Manchester United for £90m.
Koeman added: "In my opinion, in his position he is one of the best in the Premier League. We have the player here and that's really good for the team.
"From the beginning, he was one of the key players we wanted to bring to Everton. That's because of his quality, first and foremost, and his experience in the Premier League.
"We need more productivity. We don't sign one player who will score 25 goals but we need several players around our striker to get that number. He is one of those productive players which he has shown at Swansea and also in the past."