Romelu Lukaku will struggle to match Wayne Rooney's Man Utd records, says Jose Mourinho
By James Dale
Last Updated: 16/09/17 7:19am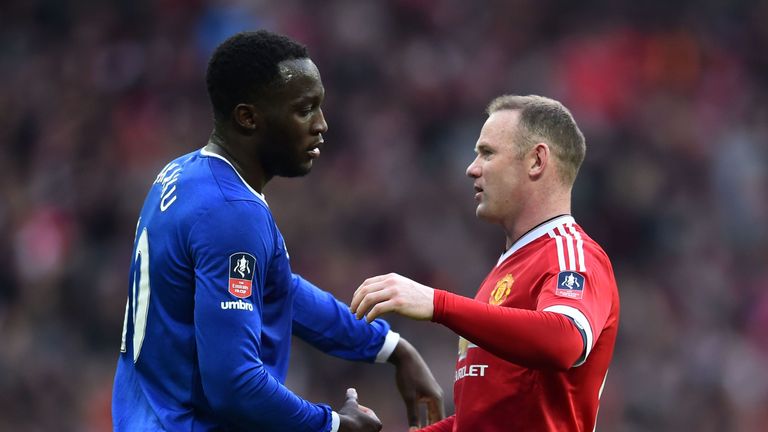 Romelu Lukaku faces a tougher challenge to reach the Manchester United records Wayne Rooney achieved, says manager Jose Mourinho.
United's all-time top goalscorer Rooney will make his first return to Old Trafford since rejoining boyhood club Everton in the summer on Sunday, live on Sky Sports Premier League.
Lukaku, 24, went the opposite direction, joining United for a fee which could rise to £90m, but despite scoring six goals in as many appearances, Mourinho explained why his new No 9 will find it hard to match Rooney's 253-goal haul.
"I think Wayne spent probably 10 years of his career in a different Premier League than you have now," said Mourinho.
"A Premier League where it was easier to score goals not just because of the difference between the top teams and others but also because of the profile and the tactical interpretation of the competition.
"I think this Premier League is much more defensive-minded, and much more difficult."
Mourinho believes his side are now demonstrating a killer instinct they lacked last season, having averaged three goals per game so far in the Premier League - an improvement on their 1.42 goal ratio in his first campaign in charge.
Zlatan Ibrahimovic was burdened with much of United's goalscoring responsibility in that time, but Mourinho wants other members of the team to continue to keep the pressure off Lukaku.
"It's not just about the striker," said Mourinho. "A striker is very important but last season we had a very good striker for two-thirds of the season and that was not enough to win the title, so it's not just the striker.
"I think that Romelu has a better team than Zlatan had. Romelu's team plays different football and the confidence levels are different and it is a team in the second year of its evolution in some aspects.
"But I think he also deserves credit for that because of the way he plays, the way he is committed, what he does with and without the ball, not just the last touch and the goal but his overall contribution. We couldn't be happier (with him)."
United midfielder Marouane Fellaini clumsily gifted former club Everton the penalty that allowed them to snatch a 1-1 draw at Goodison Park last December - which led to some sections of the Old Trafford faithful jeering him in their next home match.
Mourinho has kept faith with Fellaini and continues to back him, with the midfielder an option to replace the injured Paul Pogba on Sunday.
"What I did with Marouane is what I do normally with every player," he said. "Like (Phil) Jones, he made a bad mistake for Stoke's second goal. Did I kill him? No. Will he be on the bench on Sunday? No.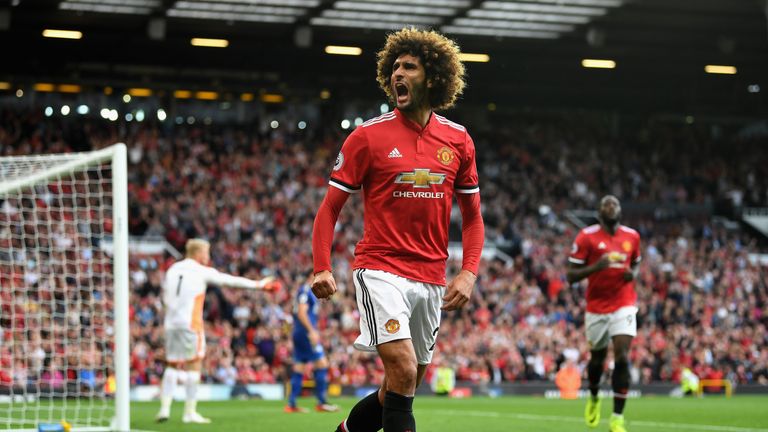 "So life goes on, and that's the way I did it last season with Fellaini.
"When players make one individual big mistake and everybody knows that they did it, the players are the first to know they did, and they don't need any more criticism from the manager that they get from the fans or from the media.
"It's just being pragmatic and showing common sense."