David Unsworth: 1,000-game milestone is because Everton give youngsters chances
By Vinny O'Connor
Last Updated: 05/10/17 6:28pm
David Unsworth says Everton's willingness to give young players an opportunity is the reason behind them recording over 1,000 consecutive matches with an academy graduate in the squad.
Everton's recent 4-0 defeat against Manchester United at Old Trafford was the 1,000th match in the sequence. Their squad included academy graduates Tom Davies and Wayne Rooney, as well as two players who joined the club as teenagers, Dominic Calvert-Lewin and Mason Holgate.
Unsworth, now manager of Everton's U23 side, said: "We've always afforded young players opportunities. We recruit good players and we are in a really great area for raw talent.
"When you put them in this environment with great people, great coaches and, above all, an opportunity, that's when you get the players coming through. Without opportunity you have nothing."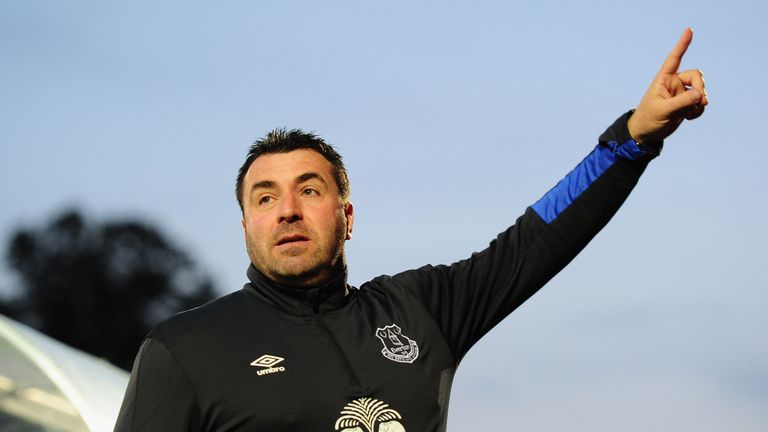 Unsworth, who started the run of games when he played for the Toffees against Feyenoord in the European Cup Winners' Cup in October 1995, said the question he is asked most in his role is 'who's next?'.
However, he is reluctant to answer it, saying: "There are a couple, but I won't name names. It would be unfair to put added pressure on young players.
"But there are certainly a few of the lads who have made great strides over the past 18 months that we've got high expectations for."
As well as representing Everton over 300 times during his playing career, Unsworth has been a successful coach for the Merseyside club, with his youngsters winning the Premier League 2 last season.
Many of his players then progressed in the summer to help England to their first success on the world stage since 1966, when the U20s won the World Cup in their age group.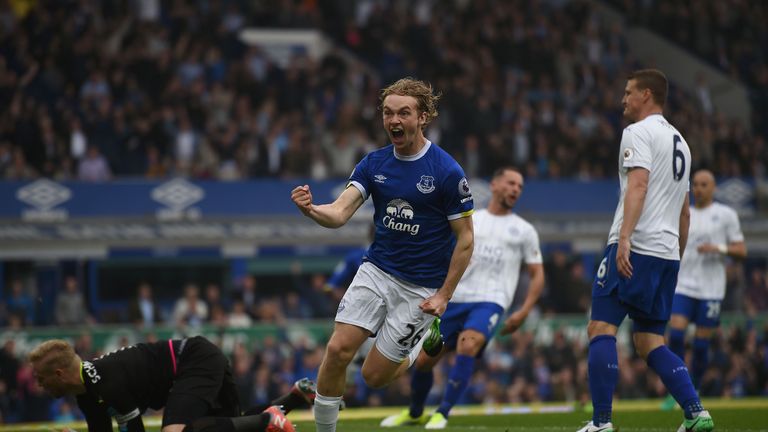 Calvert-Lewin, Kieran Dowell, Jonjoe Kenny, Callum Connolly and Ademola Lookman made up nearly a quarter of the Three Lions' squad.
Unsworth said: "The summer was a brilliant year for England as a whole. To have five lads involved in World Cup success and to see that picture of them at the end with the Everton flag, it was a very proud moment for this club."
Everton, now owned by Farhad Moshiri, have more spending power than ever before, and Unsworth concedes that has an effect on his work.
He said: "It raises the bar, not just for the players but for the staff. These players coming through have got to be better and that's a great challenge.
"This is a top club and, if you're talking about a young Everton player being in our first team, that goes hand in hand with being an international footballer. So, we are not just trying to produce players to compete in the Premier League, we are looking to produce top internationals."