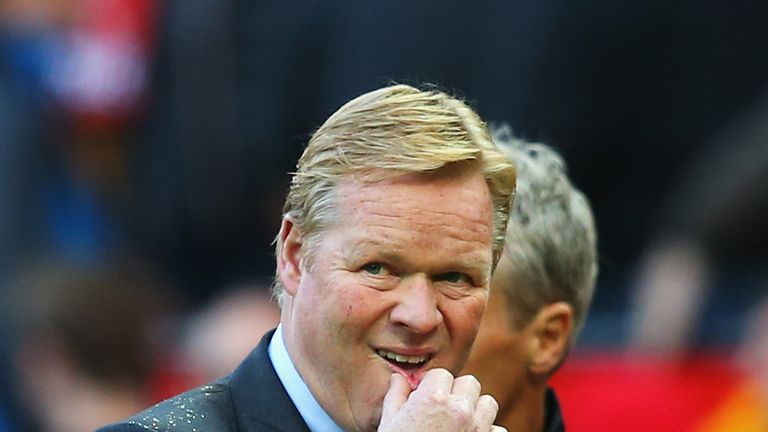 Everton's main shirt sponsor SportPesa has apologised for a tweet celebrating Arsenal's 5-2 win on Sunday.
The defeat left Everton in the relegation zone and resulted in the dismissal of manager Ronald Koeman, who was sacked on Monday.
SportPesa, an African-based betting company that became Everton's main shirt sponsor in May, appeared to revel in Arsenal's victory with a tweet sent from its account which in part said: "Well in #Gunners! A superb gift by the players for the birthday gaffer! #MadeOfWinners."
The post has since been removed from the SportPesa account and it has apologised in a statement it addressed to Everton fans on Monday.
"We have to be honest in admitting that the tweet you say yesterday should never have gone our and we are deeply sorry for any offence this has caused," it said.
"We have reviewed and will revise our internal policies and processes, especially in relation to our other partner clubs, to ensure that this never happens again. We will up our game."