Sean Dyche departure could 'derail' Burnley, says Joleon Lescott
By Zinny Boswell
Last Updated: 31/10/17 6:36pm
Joleon Lescott thinks the potential departure of manager Sean Dyche could "derail" Burnley, amid interest from Everton.
Sky Sports News understands that Everton are interested in making Dyche their new manager after dismissing former manager Ronald Koeman last week, following a poor start to the season.
Lescott, who spent three years at Everton, has encouraged the Burnley boss to take the job if offered to him, describing the potential move as a "step-up" for the Englishman.
"I think it's evident that Everton need a manager more than Sean Dyche needs a club," Lescott told Premier League Daily.
"He's doing well at Burnley, so it can only bode well for Everton if they get him but it could possibly derail Burnley if they lose a manager of that capacity.
"No one is going to discourage Dyche going to Everton. It's a step-up and its progression, as much as Burnley are above them in the league overall you expect Everton to finish higher than Burnley."
Lescott was joined on Premier League Daily by former Aston Villa player Alan McInally, who questioned whether Dyche was the right candidate to help Everton turn things around.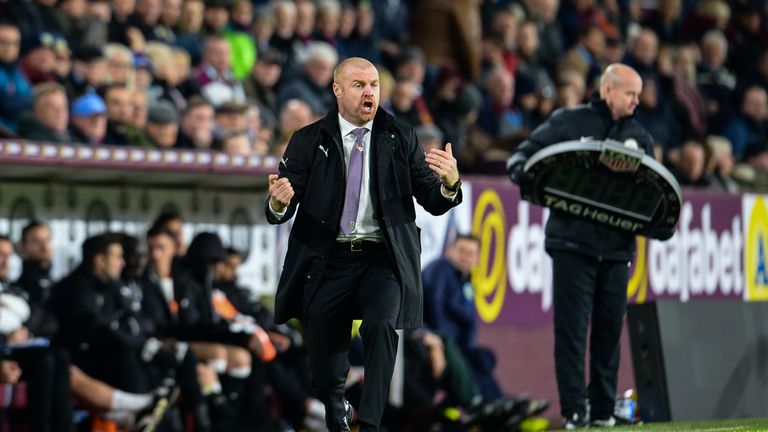 Although he was full of praise for the "fabulous" job Dyche has done since joining Burnley in 2012.
"I don't know if he's the right manager for Everton, I don't know what Everton need but they need something drastic," McInally said.
"I don't know whether he [Dyche] will be looking at the situation and be thinking, 'I don't know whether Everton are in a worse position than we are now'.
"He's a fabulous manager, he really is. The job he's done at Burnley is quite incredible considering he doesn't spend any money in terms of what the Premier League managers have spent."