Antonio Conte says Chelsea must be wary of Wayne Rooney, who could have a point to prove after retiring from international football.
The Chelsea boss, whose team face Everton on Saturday, live on Sky Sports Premier League, claims Rooney will be heartbroken by his decision to quit England duty, but says the 32-year-old's choice must be respected
Rooney retired from England duty in August after 53 goals in 119 appearances, a month after returning to Everton following 13 years at Manchester United.
England's record goalscorer has scored six goals in his last five games for the Toffees to prompt suggestions he should return for the World Cup.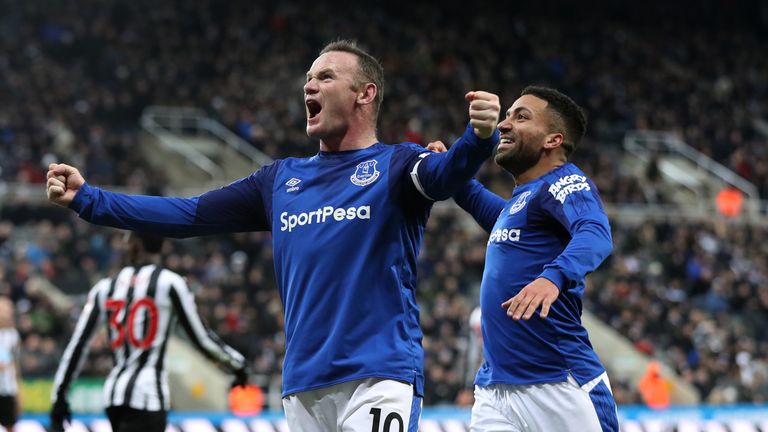 Conte said: "We must pay great attention because I think Wayne Rooney is a player who, when he plays, plays with his soul. You can see this during the game.
"It's not simple to make this decision. To stop your career with the national team is not easy, not easy. I'm sure his heart is a bit broken by this decision.
"Only the player understands when the moment is arriving to say 'stop' when it comes to playing for the national team. We must have great respect for this decision."
Everton boss Sam Allardyce hopes Rooney can go on for many years to come after adopting a central midfield role and quitting England.
Conte says Rooney, who was linked with Chelsea in 2013, will know when the time is right to retire altogether.
"I stopped my career at the age of 35 because I understood that my legs, especially my legs, didn't support me," Conte added.
"My head and my heart and my soul, yes, wanted to continue. But my legs didn't support me.
"When you wake up and you feel the pain in your knee, in your back, in your head, in your neck... when you realise this, you start to think, 'this moment has arrived'.
"Especially when you start your career very young. My first appearance was when I was 16 years old. When you start early, usually you finish early."
This is Conte's second season at Chelsea and, having experienced both a winter break in Italy and no hiatus here, he called for a rethink to aid English teams' Champions League chances.
"If I must be honest, I think that it's right to play during the Christmas period but, at the same time, after the Christmas period you must have a break," Conte said.
"From November, you play every three days until the end of January. Especially if you go through in all the competitions.
"In February, when the Champions League restarts, you arrive very tired.
"The players need a bit of time to recover. One week to recover, and then restart. You have to try to put every team in the best situation to be competitive in all competitions."