Which clubs dominate the Merseyside, Manchester, London & Madrid derbies?
Last Updated: 05/04/18 8:10pm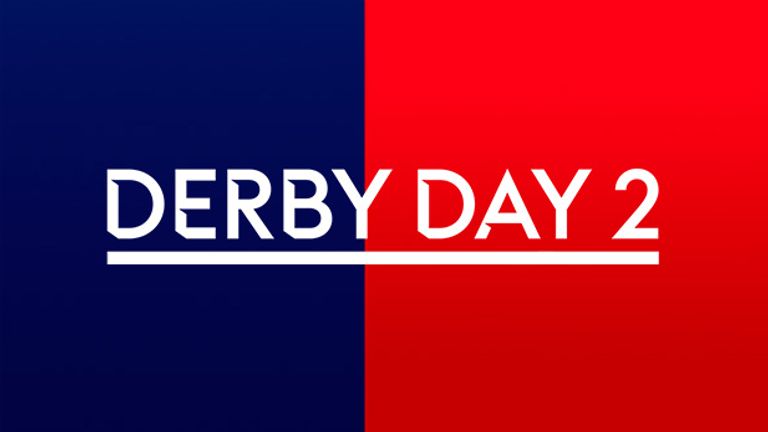 Ahead of Derby Day 2, live on Sky Sports, we determine which clubs reign supreme in their upcoming showdowns...
We've checked the head-to-head records of the four big derbies shown live on Sky Sports this weekend to see how the teams have fared in the fixtures over the past 90 years or more.
EVERTON v LIVERPOOL
CURRENT HEAD-TO-HEAD FORM: LIVERPOOL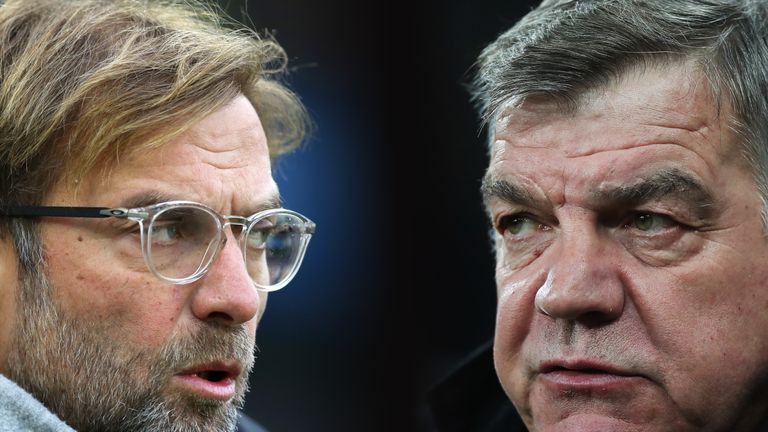 Everton dominated the Merseyside derby in the early 20th century, with Liverpool winning only four of 31 meetings between 1899 and 1912.
After that period, with the exception of 1918, Liverpool achieved greater success until 1925 when Everton enjoyed their last period of dominance, spanning the late 1920s and early 1930s - fading into a final resurgence in 1941 and 1942.
Since then, Liverpool have almost entirely dominated the fixture, with brief exceptions in the mid-1960s and 1990s and are currently undefeated in the past 16 meetings - enjoying their greatest spell of dominance since 1894.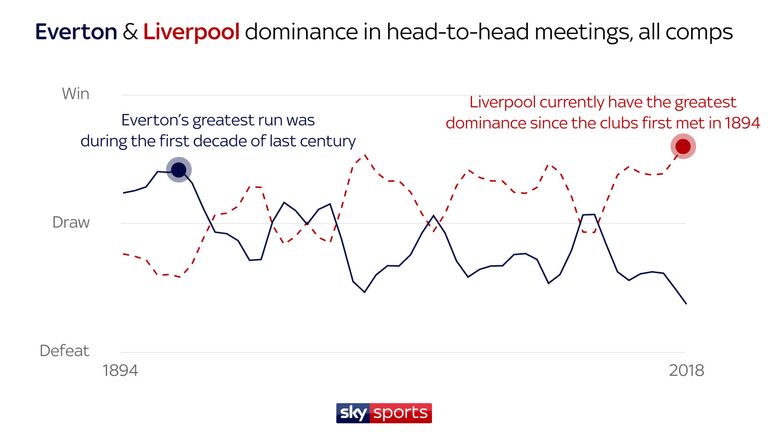 MAN CITY v MAN UTD
CURRENT HEAD-TO-HEAD FORM: DEADLOCK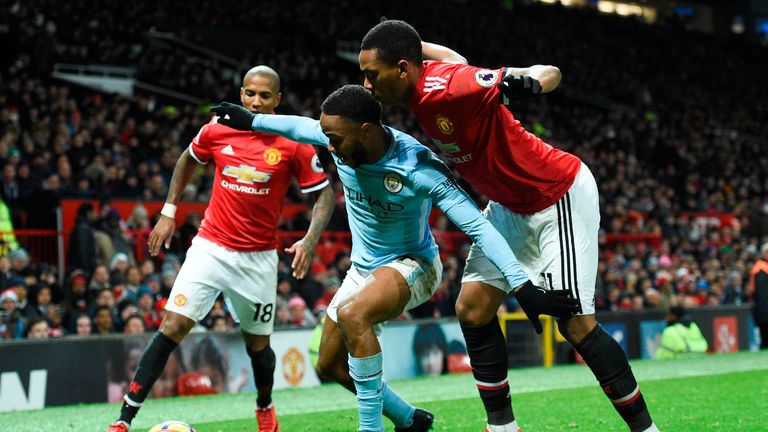 Manchester City only won five of their first 32 meetings with rivals United, but won nine of the following 14 between 1920 and 1937.
The Cityzens also enjoyed spells of dominance in 1952-1955 and 1968-1975 before their recent run of superiority - starting in 2013.
But City have lost three of their past seven fixtures - meaning the two sides are currently deadlocked.
United's strongest period of dominance was between 1990 and 2000, undefeated from 15 meetings and winning eight successive fixtures from 1993.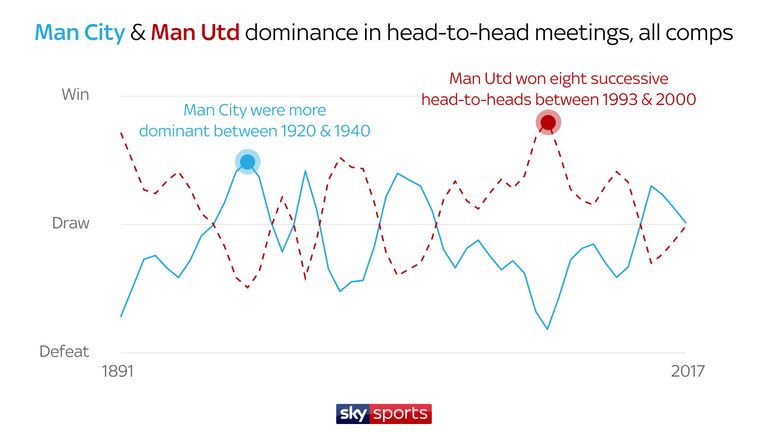 REAL MADRID v ATLETICO MADRID
CURRENT HEAD-TO-HEAD FORM: ATLETICO MADRID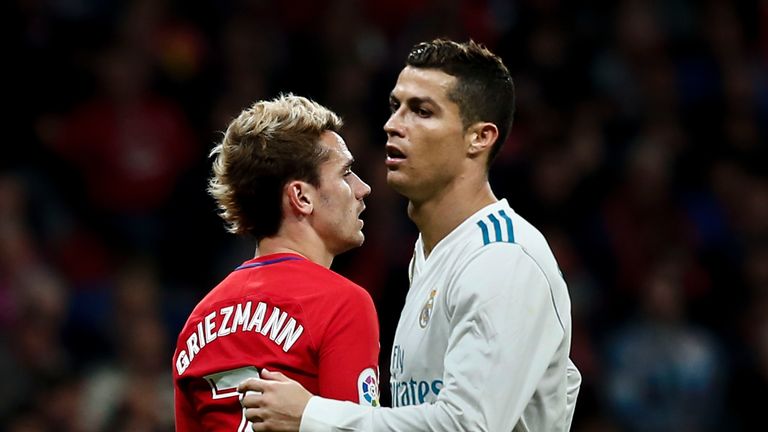 In La Liga, Real have dominated neighbours Atletico for the majority of their 90-year rivalry.
Atletico had brief periods of superiority during the 1940s and 1950s, but it would be another 60 years until they delivered parity with Real.
Following eight successive league defeats between 2009 and 2013, Atleti won four out of six contests, while the previous two meetings have ended a stalemate.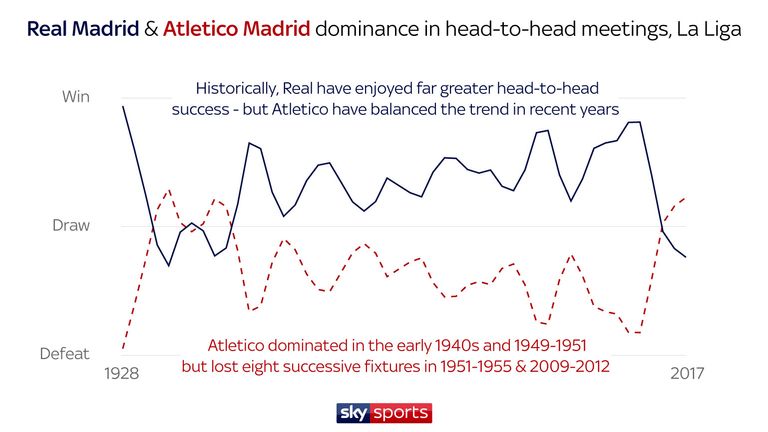 CHELSEA v WEST HAM
CURRENT HEAD-TO-HEAD FORM: WEST HAM
The two London clubs have had a fairly even share of the spoils since they first met in 1923, with the Hammers claiming the first real spell of dominance between 1958 and 1964.
Chelsea enjoyed their first run of sustained success during the mid-1980s and early-1990s but achieved total domination between 2004 and 2015.
However, West Ham have won three of the past six meetings, compared with the Blues' two victories - meaning the Hammers pip the reigning champions for current head-to-head form.