Will seventh place mean Europe? Burnley, Leicester and Everton battling for Europa League spot
Last Updated: 09/04/18 4:39pm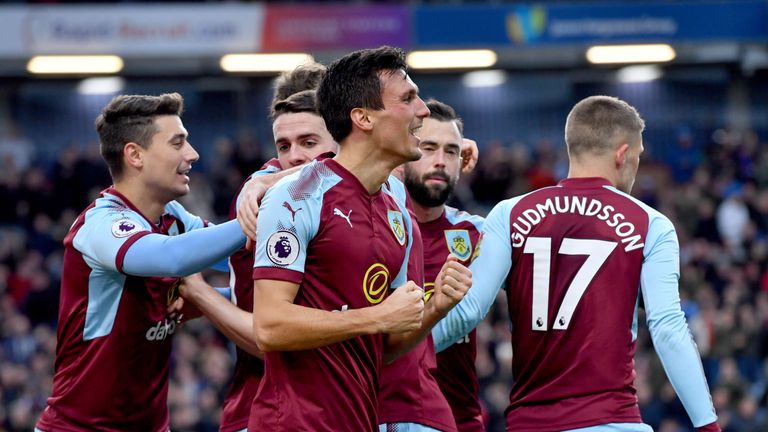 Burnley are in pole position for a potential Europa League qualification spot and their first European appearance since the 1960s.
That is because seventh place in the Premier League will make Europe, provided Southampton do not win the FA Cup.
Burnley are currently in seventh with six games remaining, six points above eighth-placed Leicester and eight ahead of Everton, who have played an extra game.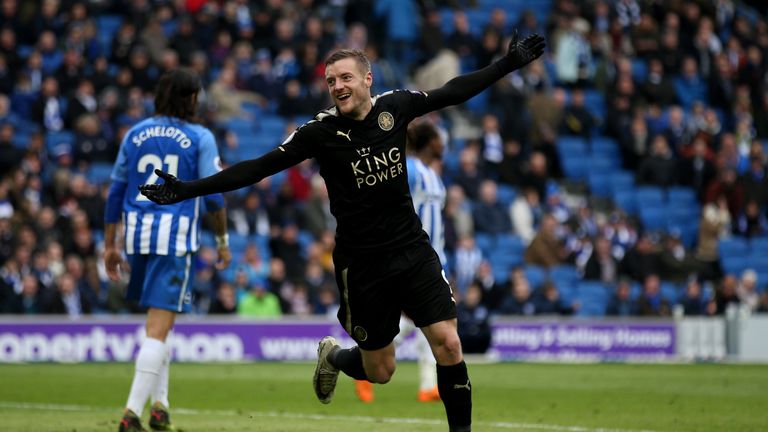 Burnley could be further ahead come Saturday evening, with Leicester up next at Turf Moor in the Premier League.
Southampton will qualify for the Europa League if they win the FA Cup, with Chelsea next up in the semi-final at Wembley on April 22.
The Premier League is allocated three qualifying spots for the Europa League which nominally go to the team finishing fifth in the league, the winners of the FA Cup and the winners of the Carabao Cup.
Remaining fixtures
| Burnley (49 pts) | Leicester (43 pts) | Everton (41 pts) |
| --- | --- | --- |
| Leicester H | Burnley A | Swansea A |
| Chelsea H | Southampton H | |
| Stoke A | Palace A | Newcastle H |
| Brighton H | West Ham H | Huddersfield A |
| Arsenal A | Arsenal H | Southampton H |
| Bournemouth H | Tottenham A | West Ham A |
However, with Manchester City triumphing against Arsenal in the Carabao Cup final, the spot allocation moved to fifth, sixth and the winners of the FA Cup.
An FA Cup victory for either Chelsea, Manchester United and Tottenham would move the spot allocation down a further place; fifth, sixth and seventh.
The team who finishes seventh will enter the Europa League at the second qualifying round, taking place on July 26/August 2. The draw for that will be held on July 23, while the play-off for the Europa League will take place on August 23/30 before the August 31 draw for the group stages.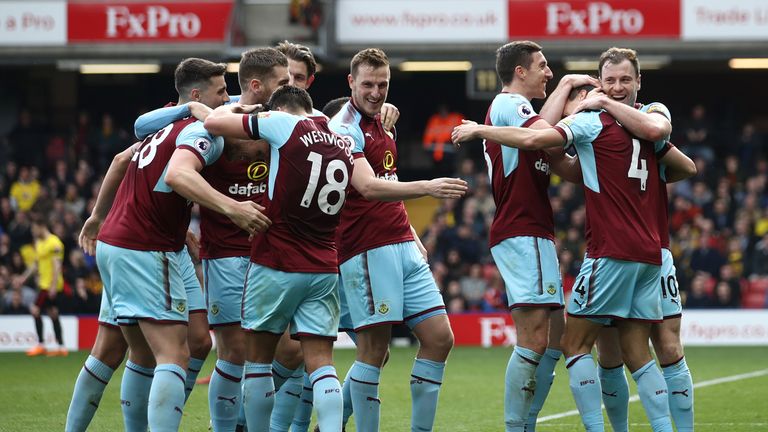 Burnley have not played in Europe since reaching the Inter City Fairs Cup quarter-final in 1966/67, six years after reaching the European Cup quarter-final in 1960/61, where they were beaten by Hamburg 5-4 on aggregate.
UEFA recently scrapped the scheme which sees the clubs topping the Fair Play League across Europe's leading associations being handed a route into the Europa League at the first qualifying round.
Instead, prize money will be awarded to winning associations - money which must be spent on fair play or respect-themed projects in their respective countries.