Watford's Richarlison represents undoubted potential for Everton, but for a reported £40m, is he a risk worth taking? Sky Sports assesses whether the Brazilian's inconsistency warrants the big price tag...
When Richarlison landed on English shores as a little-known 20-year-old who had not been expected to receive a work permit, he didn't just hit the ground running, he made himself the talk of the town while he was at it.
Three goals in his first six starts announced his arrival in the Premier League as he, and then-new Watford head coach Marco Silva, who was credited by Richarlison for convincing him to join the club, took the plaudits for an astonishing start to life for both at Vicarage Road.
But from being touted for a Brazil call-up while the Hornets reached fourth in the league in October, as soon as results went south for Watford, eventually costing Silva his job, the flying winger's form nosedived at a similarly alarming speed.
That level of inconsistency raises questions over whether Everton's reported £40m deal - which was completed on Tuesday - is a risk worth taking for the Toffees, for a player worth just a quarter of that figure 12 months ago.
If Everton and mentor Silva can tease out more of the form that made him an instant hit in the Premier League last season, then they have a real player on their hands and will forget his transfer value in no time.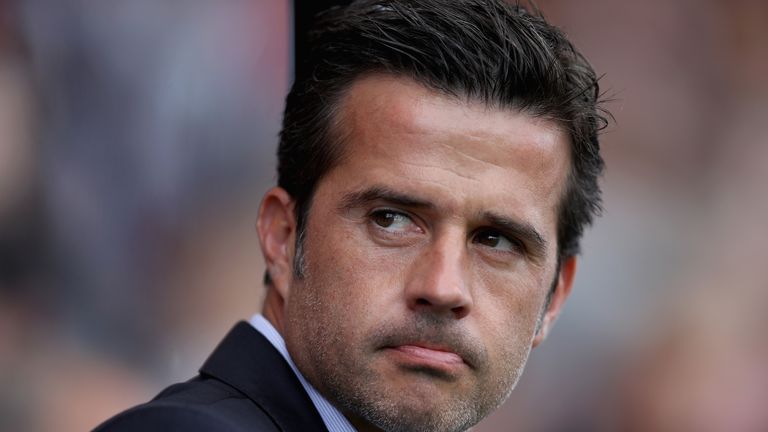 But if maintaining that level proves problematic for him, as it did in 2017/18, he may find himself out of the team with the likes of Theo Walcott ready and eager to take his place.
Before looking at the reasons behind Richarlison's ups and downs, let's analyse just how contrasting they were.
Richarlison: A Jekyll and Hyde season
When he first arrived in England, unlike many South American wingers, here was a player who was not afraid to get involved in the ugly side of the game.
He still had the slight of touch to go down easily and infuriate defenders - also making him the most-fouled player in the league all season - but he also won an impressive 43 per cent of the 282 aerial duels he contested during the campaign, adapting to the physicality of the Premier League instantly.
But it is not his ability that is in question - it is whether we will still be talking about a player who can perform "on his day" this time next season.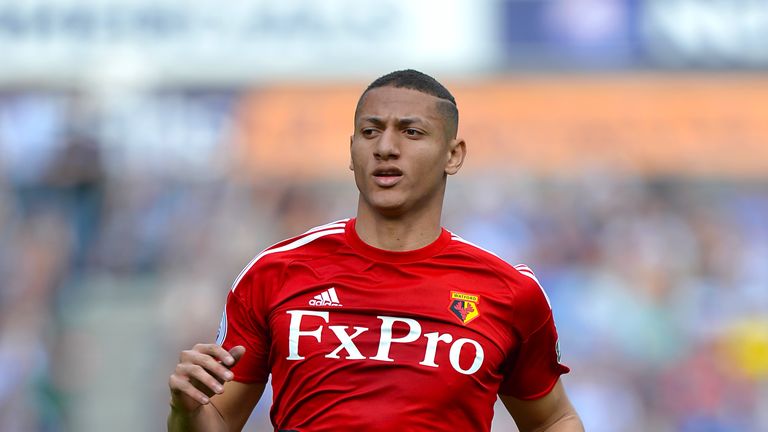 In Watford's first 11 games of 2017/18, they picked up 15 points and sat in a healthy ninth, four points behind both Arsenal and Liverpool.
Richarlison had already scored four times and created 14 chances for others, meaning even huge missed chances against Chelsea and the Toffees, which would both come back to haunt his side in late defeats, slid quietly under the radar because of the level of importance he had contributed to Watford's success.
As soon the Hornets began to slide down the table, collecting only 26 points from their remaining 27 matches, so too did Richarlison's form.
He scored only one more goal - in their next game, against West Ham - and his shot conversion rate dropped from 10 per cent to less than two per cent in the rest of the season, all the while racking up the fourth-highest shot count in the Premier League during 2017/18.
And having created 14 chances in the first 11 games, he made only 12 in the rest of the season, as his ability to affect games began to wane and never recovered; in his final eight games of the season, he failed to create a single chance for any of his team-mates.
Likewise, with dribbling one of the Brazilian's biggest strengths, having completed 21 up to and including the Everton game in November, he made only 26 during the rest of the campaign.
The numbers that explain the drop
Coming from Fluminense mid-way through the Brazilian season, which runs by calendar year rather than August to May, there was little chance of a break for a 20-year-old still yet to reach the physical level of older team-mates in the men's game.
Factoring in a full programme with the Brazilian Under-20 squad in January 2017, half a season with his old team and then starting all-but one Premier League game before the new year for Watford, Richarlison started some 62 games in total during 2017, playing almost 5,500 minutes in the process.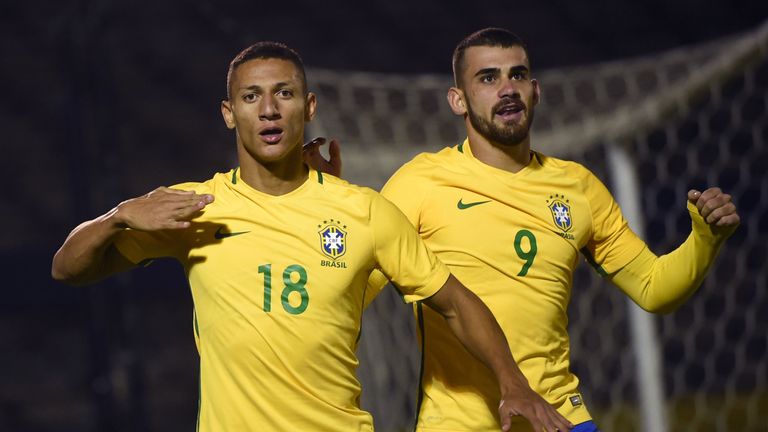 Performing to the top level in the Premier League is not possible for anyone with those kind of numbers under your belt, let alone a player barely out of their teens in their debut season in the English top flight.
It is not quite as simple as burnout, though. Richarlison's head dropped notably when the pressure began to tell on Watford - and Silva, who would depart in January less than eight months after taking over.
The young Brazilian's flair and freedom deserted him once things took a turn for the worse with results, and he will need to build his mental resilience up in an unforgiving Premier League if he is to fulfil his potential - and price tag.
He could not be in a much better place alongside Silva, however, who made a point of shielding him from the media spotlight as best he could during their early days together, and speaks his native Portuguese.
In an age where money is nothing, £40m is still enough to represent a head-turning figure for a player yet to really achieve on these shores.
But if he can nurture those glimpses of his ability into consistent performances at Goodison Park, that head-turning will soon be reserved for the natural skill of one of Brazil's hottest properties, rather than the price.