Dermot Gallagher returns to run the rule over the weekend's big decisions and he says Newcastle winger Kenedy was fortunate to avoid being sent off.
There were plenty of other talking points from the second weekend of the new Premier League season, including two penalty decisions in Manchester United's defeat by Brighton on Super Sunday.
Former Premier League referee Dermot Gallagher looks at this and much more in this week's edition of Ref Watch...
INCIDENT: Eric Bailly tripped Pascal Gross inside the box as Brighton were rewarded a penalty in the first half at the Amex Stadium.
VERDICT: Correct decision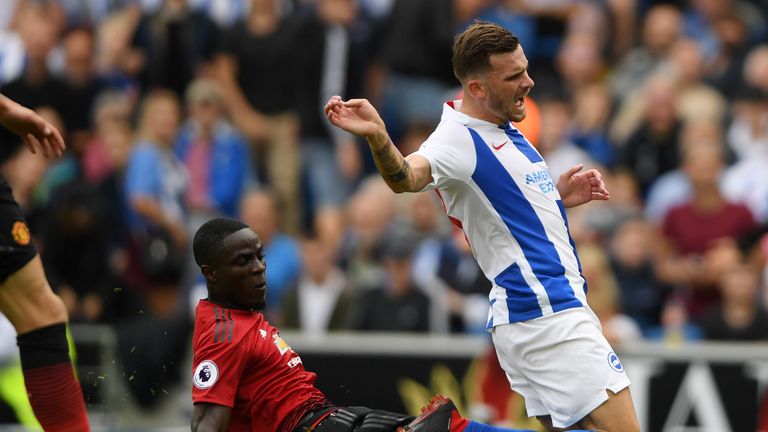 DERMOT SAYS: "They're all easy if you get it right. Without doubt, he gets this right. He's gone to tackle with his wrong foot."
INCIDENT: Shane Duffy was penalised for a foul on Marouane Fellaini in the final minute of stoppage time as United had the chance to reduce the deficit.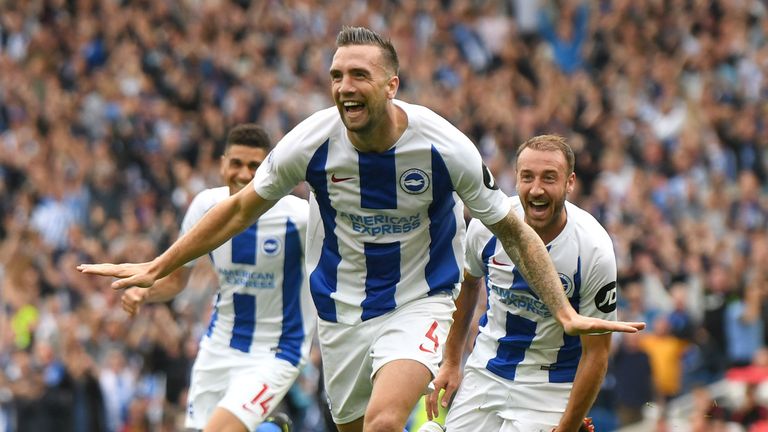 VERDICT: Correct decision
DERMOT SAYS: "It's clumsy, he can't win the ball and I don't think he needs to make the challenge to be honest. I think everyone expects a penalty."
INCIDENT: Kenedy lost possession and caught Victor Camarasa in the shins but referee Craig Pawson awarded Cardiff a free-kick without punishing the Brazilian any further. The FA have confirmed the Newcastle player will not face retrospective action for the challenge.
DERMOT'S VERDICT: Incorrect decision
DERMOT SAYS: You can't argue with that. It's a red card offence, no doubt about it.
"It's not a case of being too close to the action, but slight lack of awareness in so much that you've seen an incident and he's taken his eye off it.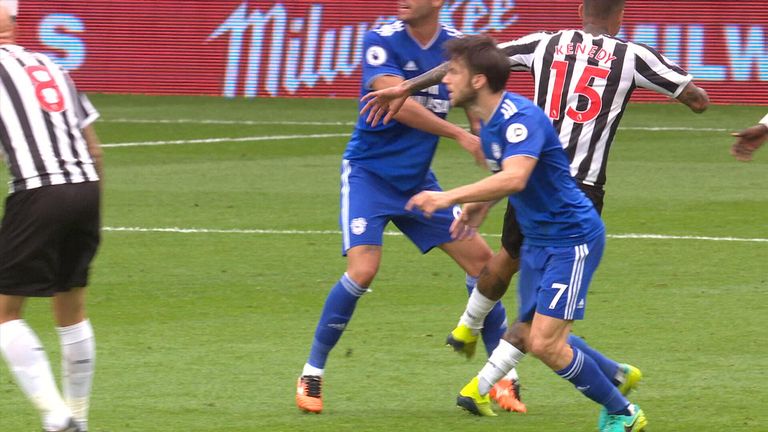 "He's followed the ball - that's what I think he's guilty of. If you see his gaze, he's not looking at the incident."
INCIDENT: Harry Arter caught Joselu as Newcastle look to go on the counter-attack. A free-kick was awarded, but on the on-loan midfielder was shown only a yellow card.
DERMOT'S VERDICT: Incorrect decision
DERMOT SAYS: "I think he should've gone I think this is a very bad challenge. I think he's aggressive and I think the clue is his cheeks. If you watch him in the replays, he blows his cheeks out because he's given the impression he's gone to really kick the boy as hard as he can. For me that should be a red card.
INCIDENT: West Ham were awarded a penalty after Nathan Ake tripped Javier Hernandez inside the box after 33 minutes at the London Stadium.
DERMOT'S VERDICT: Correct decision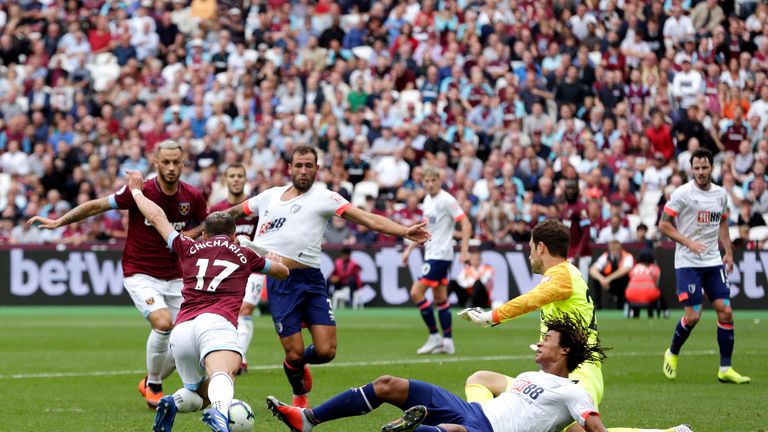 DERMOT SAYS: "I think it's good teamwork. You can see Stuart (Atwell) go away. I think the assistant Harry Leonard has seen the nick on Hernandez by Ake and relayed it to him. I think they've got the right call, but it's great teamwork. It's what you want your assistant to do, to get the decisions that you can't.
INCIDENT: Jamie Vardy was shown a straight red card for a strong challenge on Matt Doherty in the 66th minute of the game at the King Power Stadium.
DERMOT'S VERDICT: Correct decision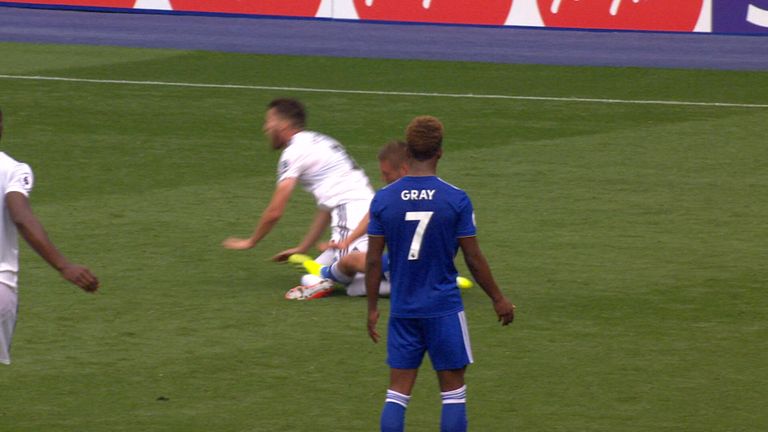 DERMOT SAYS: "This is a top decision by a referee because he does get the ball, no doubt. And watch where he goes… he plants his leg.
"It was a bad tackle, and the referee spotted it. The law is "seriously endangering the opponent". In my view, that falls into that category. Mike Dean was 100 per cent correct."
INCIDENT: Jordan Pickford should have been sent off, according to Southampton manager Mark Hughes, after the Everton goalkeeper caught Danny Ings in clearing a ball in the second half. Pickford escaped without punishment.
DERMOT'S VERDICT: Correct decision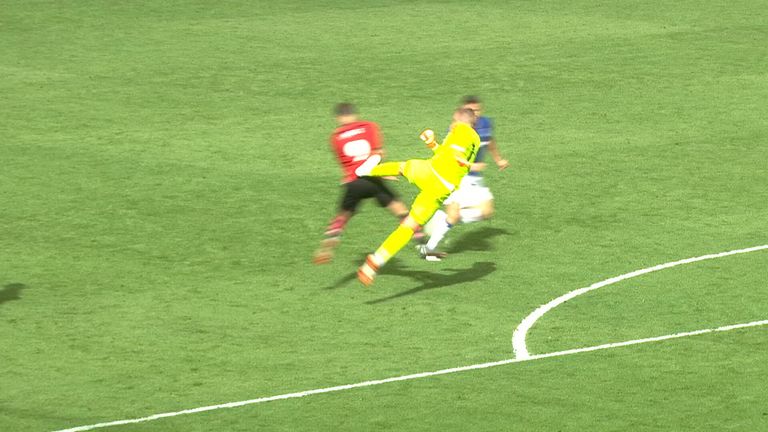 DERMOT SAYS: "I don't think this is a foul. The player gets the ball quite clearly. The goalkeeper goes to win the ball, he gets the ball and he's in the air, and his boot catches the shirt. I don't think any referee is going to give a foul for that.
"The goalkeeper has to go for the ball and he's cleared the ball. He's got tangled up in the shirt, and the referee was right to play on."
INCIDENT: Theo Walcott had a goal disallowed in the second half when Cenk Tosun was flagged for offside before his cross was converted by his team-mate. The goal was ruled out for offside, despite Cedric Soares attempting to play the ball as Gylfi Sigurdsson played it forward to Tosun.
DERMOT'S VERDICT: Incorrect decision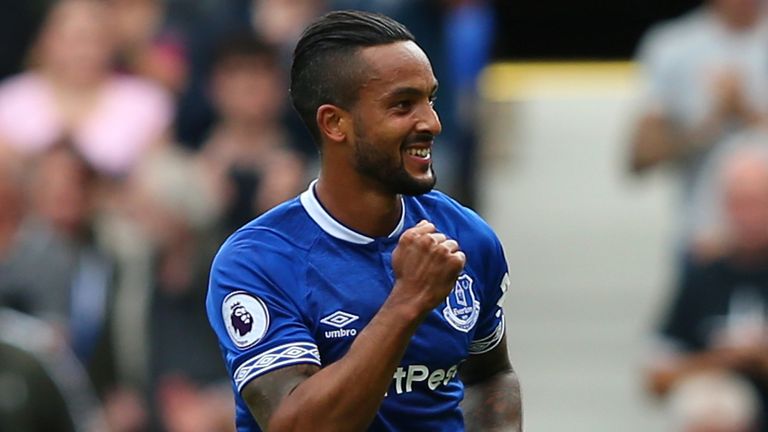 DERMOT SAYS: "In this, the assistant has no idea if Cedric has played the ball or not. And because of that, he's got to give offside. He think's Tosun is in an offside position, and he can't be convinced.
"When a similar incident happened last season between Liverpool and Tottenham, the officials were sure that Dejan Lovren had played the ball.
Because of where the assistant is, he's just seen the forward is offside, and he can't be sure. VAR would've cleared that up, and the goal would've been allowed.
INCIDENT: Will Hughes saw yellow in the first half for a late challenge on Stephen Ward in front of Burnley's technical area.
DERMOT'S VERDICT: Correct decision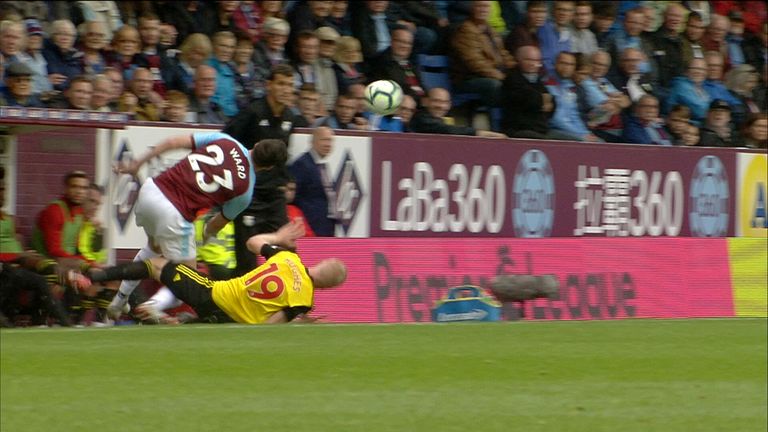 DERMOT SAYS: "I was watching this game and I thought yellow at the time. And I still think it's a yellow. I think he's gone low, and it's not a nice tackle. I described this as a 'high tariff yellow' but I didn't think it was enough for a red card. The fact he's come at short distance as well helped."