Transfer news: Everton close to Aiden McGeady deal as Seamus Coleman talks planned
Roberto Martinez has revealed that Everton are close to finalising a deal to bring in Aiden McGeady this summer.
Last Updated: 10/01/14 9:24am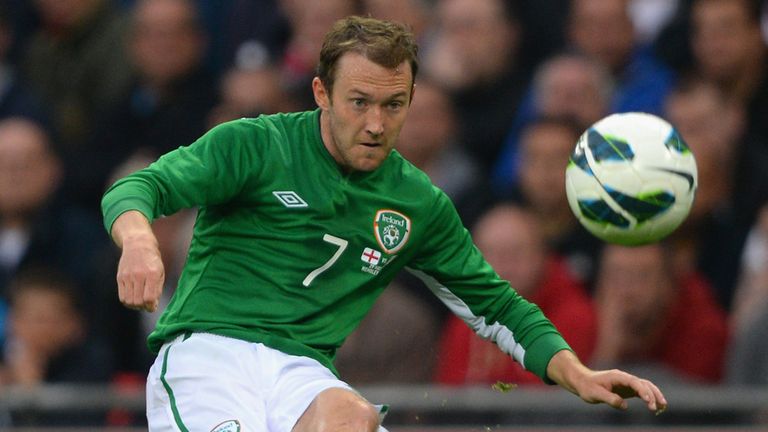 Martinez is looking to add to his squad during the current transfer window if the right players are available, and has made no secret of his admiration for McGeady after trying to sign the Republic of Ireland winger when he was in charge of Wigan Athletic.
However, he does not expect to secure McGeady's services until the end of the season, when his contract with Spartak Moscow is set to expire.
"We are very close to a deal with Aiden for the summer, that is true. You know I like him as a player," said Martinez, quoted in the Daily Mirror.
"But as things stand now I don't think we will be able to do anything for January because there are too many difficulties. Many things can happen in the window, but right now it would be difficult."
Martinez does not want to discuss in too much detail some of his other targets, having been linked with a move for Blackpool's Tom Ince.
"I like Tom. As a young, English talent he's a phenomenal footballer," said the Everton boss.
"But it would be unfair of me to talk about him because he's got a very important second half of the season with Blackpool and it would be unfair to bring speculation to him.
"A young, English footballer of that calibre would interest a lot of teams, but it's not for me to mention."
Martinez is determined to keep the nucleus of his current squad intact, and intends to give right-back Coleman a new contract in the summer.
The 25-year-old has become an increasingly vital figure at Goodison Park since joining the club in 2009, and has been arguably the Premier League's outstanding right-back so far this season.
"I'm sure at the end of the season we will look at his contract," said Martinez. "His role in the team is growing, he is getting more important.
"He is happy at Everton and has a long-term contract but I always said that players that do well and perform, it is my intention to sit down in the summer and reassess.
"That could be bad for everyone with big contracts as well! He deserves a reward. He has been terrific. His goalscoring record in that position is... and it's not that he has been fortunate, he has put balls in the top corner.
"He has created at least two good opportunities in every game and has been getting better in taking those chances and is getting better.
"He is getting stronger in the build-up play, in the positional play, and growing as a player. He is a young man but the sky is the limit."