Transfer News: Roberto Martinez says Everton do not need to sell Ross Barkley
Roberto Martinez has told a shareholders' meeting that he is under no financial pressure to cash in on his young talent
Last Updated: 30/04/14 12:15pm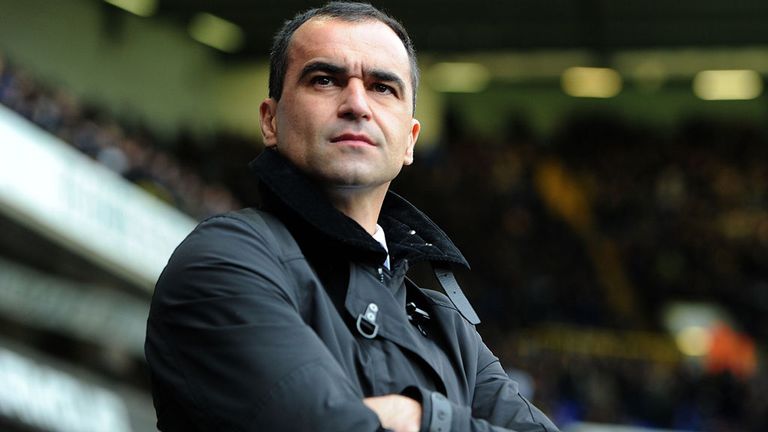 His words will be welcomed by fans who will want to see the club kick on from their excellent 2013/14 campaign which has seen Everton make a strong challenge for a Champions League spot.
Everton are likely to have to settle for a Europa League slot but manager Martinez says youngsters Ross Barkley and John Stones will not have to be sold this summer, despite being transfer targets of other clubs.
Speaking to club shareholders on Tuesday, Martinez said: "The one thing everyone needs to know is that we are not in need of selling players.
"If we sell, it will be because the time is right and the squad will be in a stronger position because of it.
"What is important as a football club is that you don't have to sell to survive. That is not going to happen.
"And will there be new faces coming in and going out? Of course. With every window we need to get fresher, we need players coming in. But we do not have to sell."
As for his side's performances this campaign, Martinez added: "The biggest success story of our season has been the development of our young players.
"For me it is extremely exciting to see how players like Ross Barkley and John Stones have developed, and that will continue to be central to what we want to achieve here.
"As long as young players are treated the same as the guys who have played 500 games, then they understand that there is a learning process, and that they have to keep improving. It is easy to motivate them in that way."