Everton manager Roberto Martinez has rubbished speculation linking midfielder James McCarthy with a move away from the club.
The Irish international has been linked with a January switch to Arsenal but Martinez is adamant the man he paid his former club Wigan Athletic £13m for at the start of last season will be at Goodison Park for "a long, long time".
Martinez maintains he is not bothered by the transfer talk and revealed he takes such speculation about his players as a compliment.
"As you know, James McCarthy is someone that we rate very, very highly," Martinez said. "Otherwise you would never make the sort of investment that we made on him just 16 months ago.
"We are delighted with James' form. I always believe James is a typical Everton player and that he can grow and get better.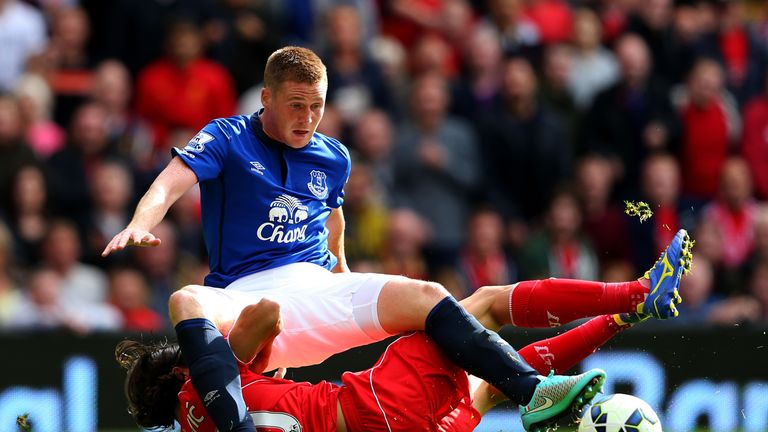 James is a typical Everton player - he can grow and get better.
"He has got a long-term contract, he was a huge investment and, as I say, I always enjoy seeing good reports on our players.
"I see the interest, or the potential interest, or the good compliments that people pay on James from the outside but James is a player we look forward to seeing in the Everton top for a long, long time."
McCarthy is set to miss Wednesday's game against Hull City due to persistent hamstring trouble and Martinez admitted the club needs to re-evaluate their training regime for McCarthy in order to try and combat the problem.  
"We need to get to the bottom of the problem because it has been a recurrence," Martinez said.
"It is not a major problem but the amount of games and minutes as a team and a club we have had to face is responsible.
"We have to find the perfect formula for him to have the perfect training schedule."