Sky Bet Championship after 20 games: Who can still get promoted?
With 20 games gone in the Sky Bet Championship we take a look back through history to assess who could still win promotion.
Last Updated: 07/12/18 1:10pm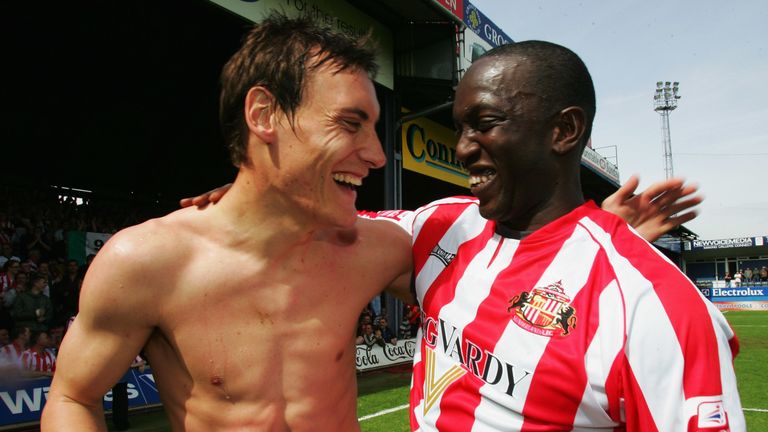 Every season in the Sky Bet Championship there is always talk of one club going on a late run for promotion, but at this stage how far behind is too far behind?
Having reached the 20-game mark ahead of this weekend, we have taken a look back through years gone by to see who has come from furthest back to reach the Premier League...
In December 2003, Crystal Palace were 19th in the then Division One, two points above the relegation places and with a goal difference of minus eight after 20 games played. Iain Dowie took charge that month and led Palace to a remarkable promotion via the play-offs.
Division One 2003/04 table after 20 games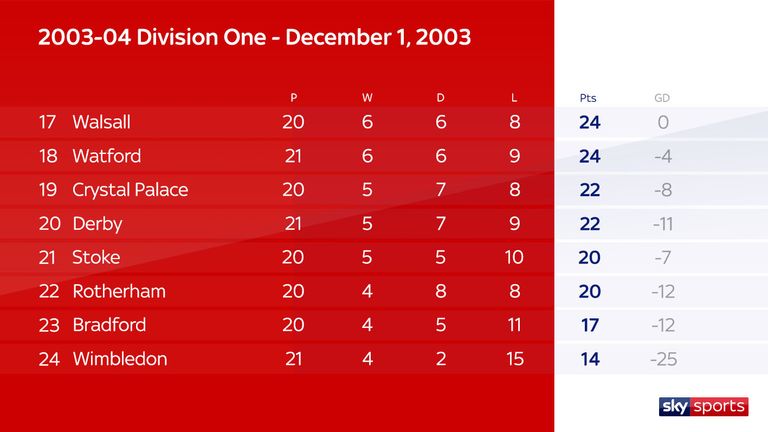 Division One 2003/04 final table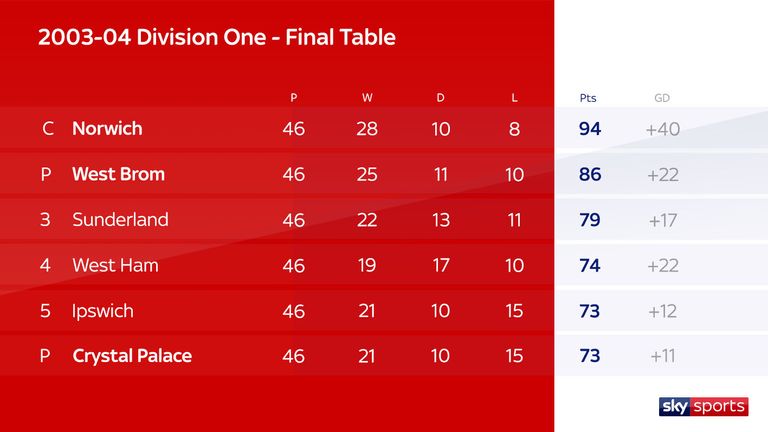 The fact that 17th-placed Walsall were relegated showed just what an extraordinary turn around had happened at Palace that season.
Since the second tier became the Championship in 2004/05, we have taken a look at the stats after 20 games to see if there are any indicators as to who could still experience the joy of promotion.
Starting at the top, Norwich and Leeds fans will be happy to hear that in seven of the last 10 seasons, the top two after 20 games have been promoted to the Premier League.
Leaders Norwich are at home to Bolton on Saturday and will be inspired to know that the team top of the Championship after 21 games have gone on to win promotion in each of the last 10 seasons.
Top eight after 20 games in Sky Bet Championship
The signs might not be so good for West Brom fans, however. All of the top three after 20 games have been promoted in just two of the last 13 seasons, with the last example of this back in 2013/14 when QPR, Burnley and Leicester led the way.
Leicester won the title that season from third place after 20 games, meaning that 2005/06 was the only time since the top three after 20 games finished as the top three at the end of the season - Reading (first), Sheffield United (second) and Watford (third).
Championship 2005/06 table after 20 games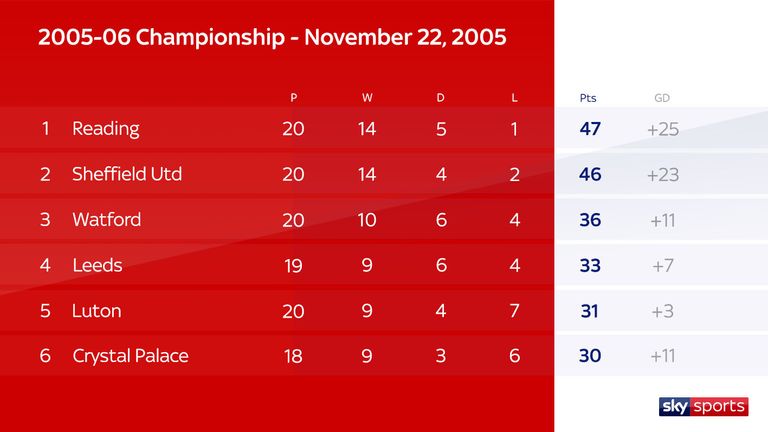 Championship 2005/06 final table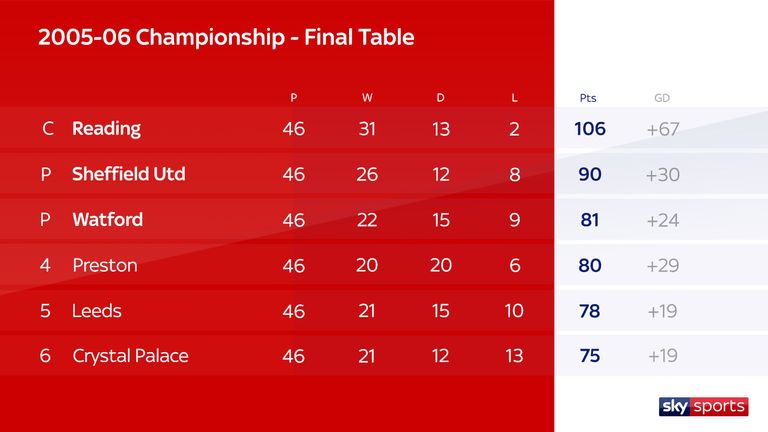 Being in the Championship top six at this stage is certainly a good indicator of how your season will progress, as all of the three promoted sides have come from those sides in seven of the past 10 seasons.
It is not the be all and end all for teams, though, and some can draw inspirations from Fulham last season, which was the best turnaround in terms of league position since Crystal Palace in 2004.
Fans of 15th-placed Wigan will take note that Fulham were in that very same position 12 months ago with their total of 26 points, leaving them nine adrift of the play-off places. Despite the slow start, Slavisa Jokanovic's side went on to win 19 of their final 26 league games and then beat Aston Villa in the play-off final.
Bristol City fans, on the other hand, will take note that Sunderland were 14th at this stage of 2006/07, and they didn't just seal promotion to the Premier League but also lifted the Championship title under Roy Keane. While Stoke fans can look to Reading's achievement in 2011/12 for inspiration as to how their team's season could yet pan out.
Championship after 20 games - since 2004/05
Lowest position of champions
14th - Sunderland in 2006/07
12th - Reading in 2011/12
Lowest position of promotion side
15th - Fulham in 2017/18
Lowest points of promotion side
26 - Fulham in 2017/18
27 - Reading in 2011/12
27 - Hull in 2007/08
27 - Sunderland in 2006/07
Most defeats suffered by a promoted side
9 - Sunderland in 2006/07