Nick Blackman feeling the benefits of a season under Jordi Cruyff at Maccabi Tel Aviv
By Nick Wright
Last Updated: 23/05/18 8:11am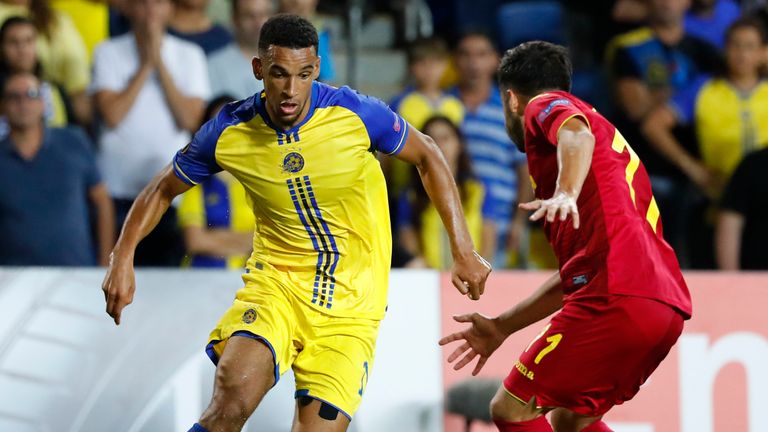 Derby County striker Nick Blackman tells Sky Sports' Nick Wright how a season on loan at Jordi Cruyff's Maccabi Tel Aviv has broadened his horizons and improved him as a player and a person.
One day last summer, when Nick Blackman was weighing up his future following an injury-hit season with Derby County, his phone pinged with a message from Jordi Cruyff. The Dutchman was a long-standing admirer who had first floated the idea of a move to Maccabi Tel Aviv a few years earlier, but this was the first time it felt like a genuine possibility.
Cruyff, who had just taken over as the Israeli club's manager after five years as their sporting director, asked Blackman whether he would be interested in a season-long loan move, and the striker, a youth-teamer at Manchester United when Cruyff was a member of their senior squad two decades ago, decided to fly out and see for himself.
"We had been in contact here and there for three or four years and nothing had come of it before, but we continued the dialogue and everything just seemed to fit for me in the summer," Blackman tells Sky Sports. "I came out and met with him and saw the facilities and the stadium. Everything was perfect. It just felt right."
Blackman had moved around a lot during his career, representing Blackburn, Motherwell, Sheffield United and Reading, among others, but the 28-year-old had never played abroad. The promise of regular playing time for the biggest and most successful club in Israel, coming from the son of a footballing great like Cruyff, was too good to turn down.
"I was looking at going out and playing as many games as possible this season, so it became a no-brainer for me to go and play under someone of Jordi's stature," says Blackman. "The manager's background needs no introduction, so I knew what the style of football would be like. There was also the opportunity to play in the Europa League, which was fantastic.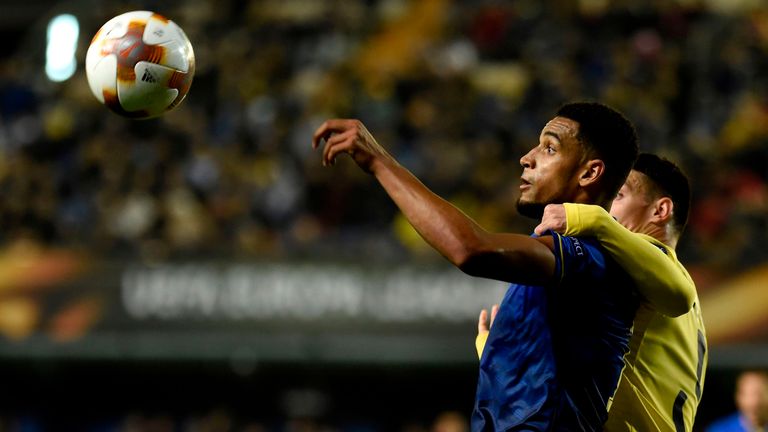 "Without doubt it's the biggest club in Israel, so it's been fantastic to play in such a pressured environment. It's been a big learning curve for me in how to deal with that pressure but it's something I've embraced and I've really enjoyed."
Blackman's Jewish heritage was another reason why the move made sense. His maternal grandfather was an Auschwitz survivor and his grandmother converted to the religion when she was adopted by a Jewish family after the war. The pair found their way to Manchester, where Blackman was later born to a Jewish mother and a Christian father from Barbados.
"I wouldn't say being Jewish was a factor in the decision to come out here but it was always going to be a connection," he says. "I played in the Maccabiah Games [a sporting tournament held in Israel] when I was 15. I don't remember too much of it but there was obviously a connection there. It has made things even smoother, if that was possible."
Blackman has relished the experience. After the frustration of being sidelined for large parts of last season at Derby due to niggling injuries, he regained full fitness swiftly at Maccabi, making his debut soon after his arrival in August and missing only two games across the whole of the campaign before they rounded it off with a 2-1 win over Bnei Yahuda on Monday.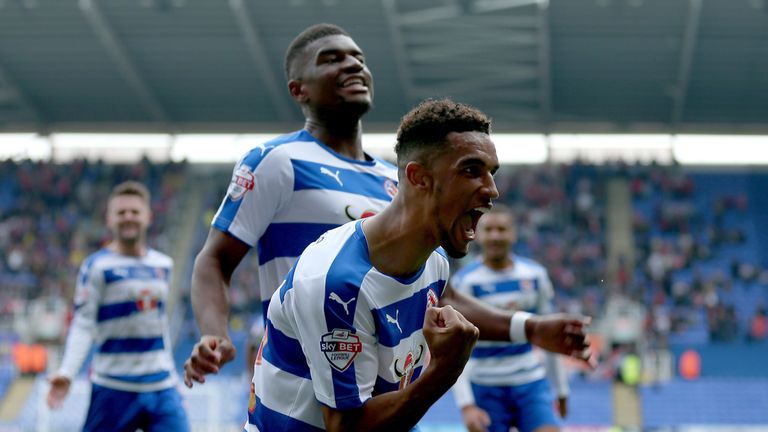 Maccabi's Europa League involvement ended at the group stage, but they finished second in the Israeli Premier League and won the Israeli equivalent of the League Cup. For Blackman, there were 12 goals in all competitions, including a coolly-taken winner in a 1-0 victory away to Spanish side Villarreal in the Europa League.
His impressive contribution owes a lot to how he well he has adapted to his new surroundings.
"I remember on my first day of training we were doing a fitness test in 34 degrees, which was tough, but it's something I've acclimatised to," he says. "We normally train either first thing in the morning at nine o'clock, or at five or six o'clock in the evening, when the weather is not at its hottest, which makes it slightly easier.
"My team-mates have been fantastic with me from the start, as they have been with the other foreign boys who have come over from different countries. It's a really diverse dressing room. Spanish is quite a big language among the lads so I've started having lessons. That's helped me a lot and I've really enjoyed that aspect of it.
"It's quite a change for me, going from normally being one of many English guys in the dressing room to being one of the foreign players this time around, but everyone has been fantastic with each other."
Conflict elsewhere in the country dominates headlines in Israel and beyond, but Blackman has always felt safe in Tel Aviv. "I've not felt in danger at all," he says. "Tel Aviv has been absolutely unbelievable. It's a fantastic city, very vibrant, and there's always a lot going on. It's been really enjoyable from the first day."
Maccabi set Blackman up in a flat in the centre of the city, where he has lived with his younger brother and received regular visits from other family members. He is the only Englishman playing in the Israeli top flight, and he has also become a familiar face to the locals.
"Sometimes fans approach me. It can get a bit strange," he says with a chuckle. "You don't always know why they are staring at you for so long, you think they might have a problem with you, but then you understand why. Living in Tel Aviv and playing for the biggest team in the country, it makes sense."
Blackman may be the only English player in Israel but, along with Ademola Lookman and Jadon Sancho, he is one of a growing number who have chosen to test themselves abroad. "I think it's a fantastic thing to do, I don't see a downside to it," he says. "Sometimes it's good for you to change your environment. I would tell any other English player to go for it.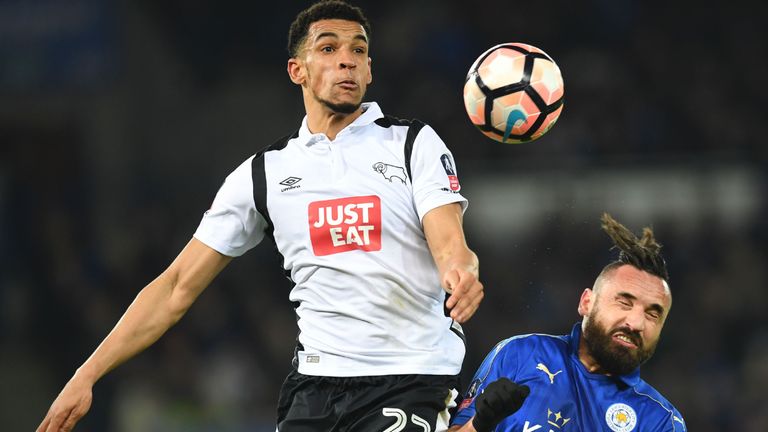 "As a footballer, I've learnt to play a very different style of football. It takes being open-minded. You have to grasp it pretty quickly, which I have done. There are many different ways to play and I think it's about getting a better understanding of the game as a player, which I've definitely done.
"As a person, to come out here and mix with other nationalities, learn new languages and live in a totally different city and country is brilliant and it can only help me grow as a person. My mind-set is a lot broader for coming out here. In the future, I now know I'll be open to different opportunities."
Before that, though, Blackman will return to Derby.
"I still have a year on my contract at Derby," he says. "I've had a fantastic season and I've enjoyed every second of it, I really have, but you report back on the date you're told to and I'll be going back next month fully focused as I always have."
Manager Gary Rowett has just left Derby for Stoke after their promotion hopes were ended by Fulham in the play-offs, so it remains to be seen what exactly Blackman will be walking back into. What's certain, though, is that he will do it with an open mind. A year which began with a speculative text message has made sure of that.