Tottenham manager Mauricio Pochettino says young England international Dele Alli is being nursed through games at the moment, due to ankle and knee injuries.
The 19-year-old has been a key figure for Spurs this season as they lay down a Premier League title challenge, and he played the whole 90 minutes of the exciting 2-2 draw with Arsenal on Saturday.
However, he had started on the bench at West Ham in midweek, and Pochettino says the dynamic youngster is not 100 per cent at the moment.
"He is an incredible athlete, yes, but he is not a machine," said Pochettino.
"He has a problem in his ankle and knee. He was good before the game but the players are not machines."
Asked if he might have to rest Alli during the title run-in, Pochettino added: "It depends.
"We assess the players every day and we take the best decision from the team.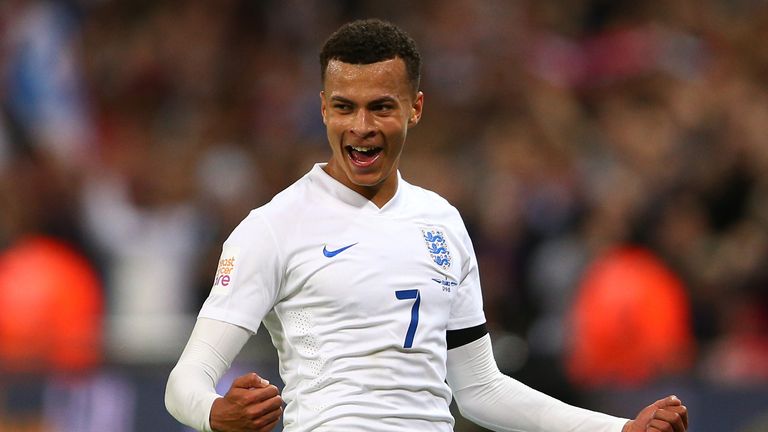 "We try to look after all of them. We played a lot of games and we come from a difficult season, because we've played a lot.
"I think that we have good staff, good sports science and medical, who can look after the players in a good way.
"We have a lot of players who are young and in their first or second season in the Premier League.
"It's very tough and we spend a lot of time analysing and to find information to give the best training sessions or recovery, or to find the best way to help them."
Alli seemed a little quieter than usual against Arsenal, but he played a key role in the second goal and Pochettino was more than happy with his display.
"I don't know about him lacking energy," he said. "The second goal today he looked fresh.
"Maybe we expect from him to run more than 14 kilometres in every game.
"I think today he was one of the best players, he showed energy and character."