Tottenham head coach Mauricio Pochettino says he must put faith in his squad as he prepares to rest Christian Eriksen and Mousa Dembele for the second-leg of their Europa League last-16 tie against Borussia Dortmund on Thursday.
Spurs are 3-0 down from the first leg and Pochettino fell under criticism from supporters for making seven changes, including resting Harry Kane and Eric Dier, for the match at Westfalenstadion.
Pochettino has admitted a number of those rested in Dortmund could return at White Hart Lane, but Eriksen and Dembele have minor issues that are likely to leave them sidelined.
"It's important for the supporters to know I believe in all my squad and one negative result does not change my vision of them," said Pochettino.
"When I select them, or change or rotate, for me it's clear; if we are in a good period and in a good position in the league then it's because all the players were involved from the beginning.
"I accept the criticism because if you win you are a genius and if not you are a disaster. Sometimes we rotate and sometimes I make a mistake because we analyse our decisions, we can do better and we are open to learning.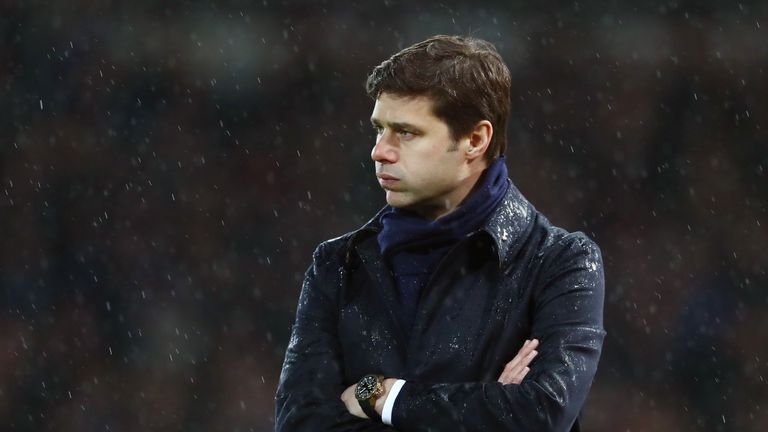 "But it's important to keep them all my players motivated and I need to show I believe in them. If you want success in football the squad is always important.
"We will see about Eriksen, but maybe he needs to rest a little bit. Maybe Dembele too. They have some things, but not big issues. But maybe they are not available tomorrow."
Central defender Jan Vertonghen and forward Clinton N'Jie have been out with long-term problems but Pochettino confirmed they will return to full training next week and could be available after the international break at the end of the month.
"Jan and Clinton N'Jie are in a very good situation now" he said. "We expect from next week they start to train with the group and maybe for after the international break they will be available to be selected."