Mauricio Pochettino: Spurs would deserve statues for title win
By PA Sport
Last Updated: 17/04/16 11:24pm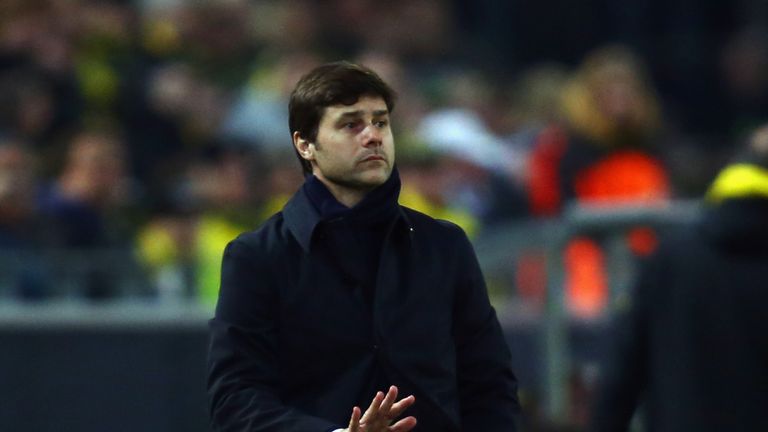 Mauricio Pochettino believes his players will deserve to have statues built in their honour if Tottenham come back to overhaul Leicester and win the title.
Spurs are eight points behind, but have been given hope after the Foxes were held to a 2-2 draw at home by West Ham on Sunday.
It means Tottenham can crank up the pressure if they win their game in hand at Stoke on Monday Night Football, a victory that would reduce the gap to five with four games left to play.
Pochettino's men have a mountain to climb and the Argentinian joked how his squad could be rewarded if they came back to win their first title since 1961.
"If we won the championship, I think that every player would deserve a statue," said Pochettino, speaking before Leicester's draw with West Ham.
"The challenge is big because seven points is a big gap, but to keep fighting in the way that we have fought and in the end win the title, all the people would recognise our value. And we would be happy, too."
Leicester were clawing their way out of the relegation zone at this stage last season and their fairytale 12 months has caught the attention of football fans all around the world.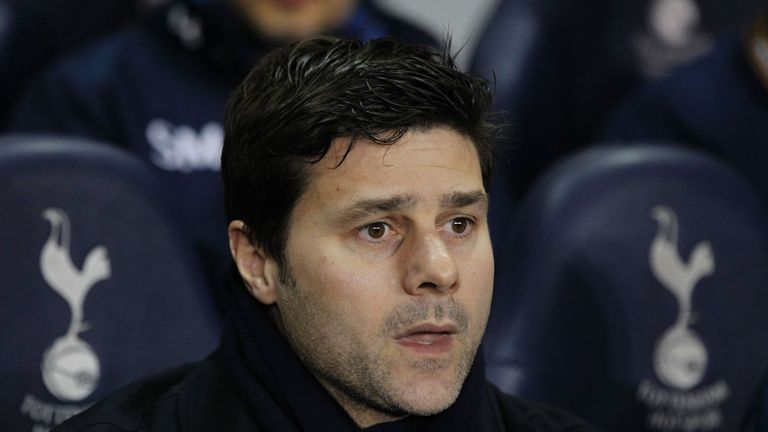 If we won the championship, I think that every player would deserve a statue.
Mauricio Pochettino
Stoke captain Ryan Shawcross even admitted he wanted to beat Tottenham on Monday to aid the Foxes' title bid, but Pochettino is not bothered about spoiling the party.
"I think it's good. They deserve to (have the attention). But I think we cannot fight against all that happens around Leicester," Pochettino said.
"We need to fight against them and against us and our opponents and it's a very good challenge.
"We know that all the people want Leicester to be champions, but we need to believe that we can change the story."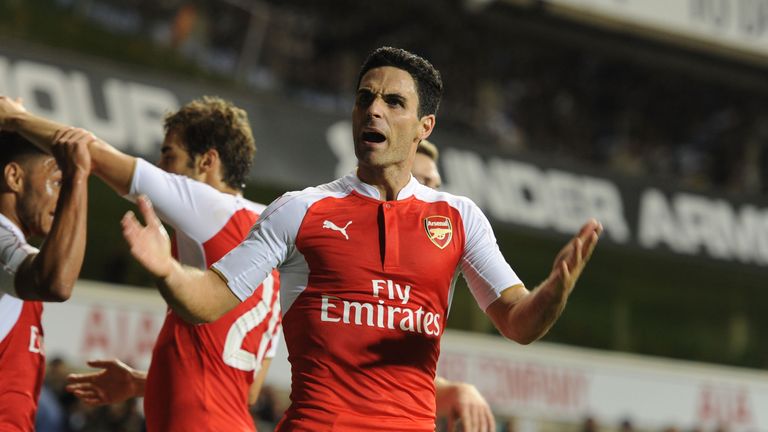 Meanwhile, Pochettino is reportedly considering adding Arsenal midfielder Mikel Arteta to his coaching staff this summer, with the pair good friends from their time playing at Paris St Germain together.
Arteta, who turned 34 this year, has found playing time limited this season and he has previously referred to Pochettino as a father figure while he played on loan in France as a teenager.
"I love him and he loves me," Pochettino said. "You know our history from Paris St Germain, when he was 17 and I was the captain.
"We have a very good relationship. The thing is rumours and you know I never speak about rumours."