​​​​​​​Ahead of Tottenham's Friday Night Football clash at West Ham, we remember Lasagne-gate, the food poisoning controversy that infamously cost Spurs a place in the Champions League on the final day of the 2005/06 season...
Tottenham will be aiming to keep the pressure on Premier League leaders Chelsea when they face West Ham on Friday, but the short trip to east London also evokes memories of an unhappier time. It was against the Hammers, a little over a decade ago, that they endured one of the most traumatic episodes in their recent history.
In May 2006, Tottenham travelled to Upton Park only needing to match Arsenal's result against Wigan in order to clinch the final Champions League spot at their rivals' expense. It was a tantalising possibility, but disaster struck from an unlikely source.
Or should that be sauce? It all came down to an infamous lasagne. Tottenham's pre-match meal caused an outbreak of vomiting and nausea among the players at their Canary Wharf hotel on the eve of the game, and the effects were obvious as Martin Jol's off-colour side succumbed to a costly 2-1 defeat the next day.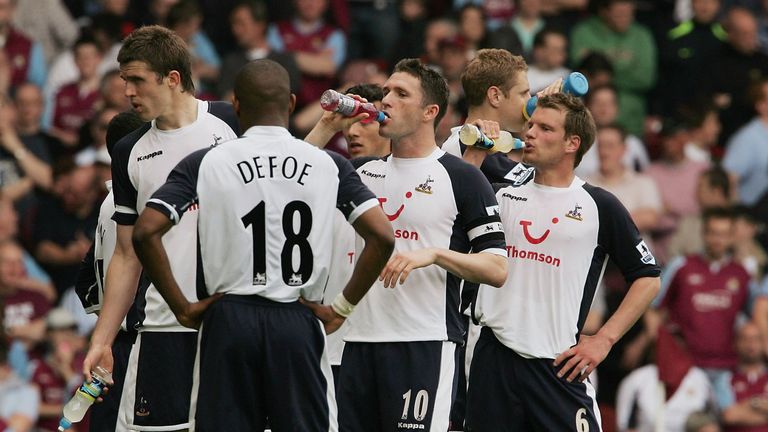 Everything had seemed so serene just 24 hours earlier. Spurs were a point ahead of Arsenal having clinched a valuable draw at Highbury and beaten Bolton at White Hart Lane in their last two games. Michael Carrick and Robbie Keane had shaken off injuries, and Spurs seemed destined to join Europe's top table and shake off an old inferiority complex in the process.
But late on Saturday night, instead of dreaming of the Champions League, many of Tottenham's players began to fall ill. "Lasagne and spaghetti Bolognese were on the menu, we ate, and then in the middle of the night we started dropping like flies," reflected Jermaine Jenas. "It was mayhem."
Carrick and Keane were among the afflicted, so too were Edgar Davids, Aaron Lennon and Michael Dawson. The situation was so drastic that Spurs requested a postponement, only to be told that a failure to fulfil the fixture could lead to a points deduction. Jol had little choice but to field many of the players who had spent the previous evening - and much of the morning - being violently sick.
Live Friday Night Football


Jenas recalled players vomiting in the dressing room toilets before kick-off. Out on the pitch, it didn't take long for West Ham to take advantage. Carl Fletcher scored the opener after just 10 minutes, and while Jermain Defoe did manage an equaliser shortly before half-time, the depleted visitors soon started flagging. "A lot of the lads were running on empty - literally," added Jenas.
By the time Yossi Benayoun put West Ham back in front in the 80th minute, Arsenal were already 4-2 up against Wigan thanks to a Thierry Henry hat-trick. Tottenham's fate was sealed, and as Arsenal celebrated a happy climax to their final game at Highbury, Spurs trudged back into the Upton Park dressing room in despair.
"We had 10 players feeling sick overnight," said Jol after the game. "We asked to postpone the game for 24 hours but we didn't want to risk sanctions. We took a gamble but I think you saw we weren't strong enough. We're in Europe and that's the main target but to be fourth for most of the season and lose it on the last day is a big disappointment. We're gutted."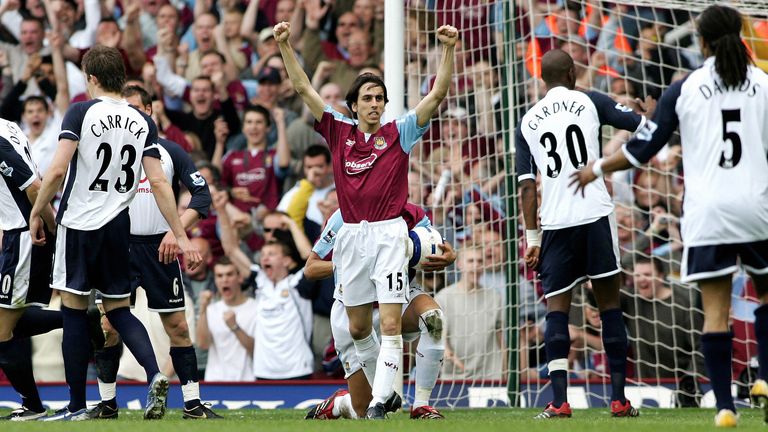 "I couldn't believe it," added Defoe. "Such an important game and seven of the lads were sick. I still respect guys such as Michael Carrick, who went out and played even though they were struggling." Teemu Tainio, another player who had been affected, would later describe it as the biggest disappointment of his career.
Jol insisted Spurs would not appeal for a replay, but the focus soon turned to the cause of the bug. A sample of the lasagne was taken and an investigation was launched, but 10 days later, the Health Protection Agency cleared the London Marriott hotel of blame. Rather than food poisoning, the investigation found that norovirus, a form of viral gastroenteritis, had been the root of the outbreak.
The official verdict did little to quell Tottenham's suspicions, and their pain endured for years afterwards. Spurs did not achieve Champions League qualification for four more years, and it is only now, 11 years on, that they have finally finished above Arsenal. After years of pain, they will be hoping to put lasagne-gate behind them once and for all on Friday night.
Watch West Ham v Tottenham live on Sky Sports 1HD from 7pm on Friday