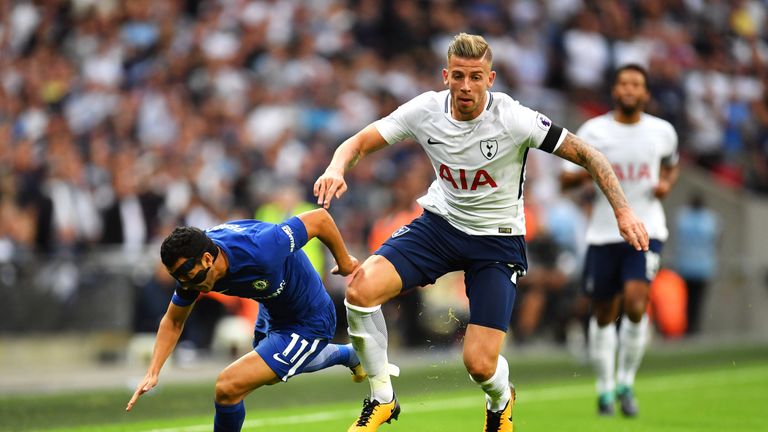 Tottenham must offer Toby Alderweireld improved terms or let him leave for another European club, says the player's advisor.
Alderweireld said in July there was no update on talks over a new contract at Tottenham ahead of the new season, with the defender's current deal set to expire in the summer of 2019.
That contract contains a clause that says if Spurs trigger a year-long extension in 2019, Alderweireld can leave for a fee of £25m, and the club want to eradicate this clause from any new deal.
Alderweireld's advisor, Stijn Francis, insists Tottenham must offer the centre-back suitable terms, though, or sanction a transfer elsewhere.
"When you look at Toby's statistics, they are impressive. Either he deserves an appropriate contract, or else he should be given a transfer," said Francis, as quoted by The Sun.
"Seven or eight big European clubs are interested in signing him. There are not many central defenders around who can play like he can.
"But these clubs will have to negotiate with Tottenham's chairman, Daniel Levy."
Alderweireld is currently with the Belgium squad, who qualified for the 2018 Russia World Cup with victory over Greece on Sunday, and admits he is leaving his future in the hands of others.
"I leave everything to my father," he said. "We will see what happens in the coming months. But of course a great deal has happened recently.
"I am going to progress still further. I can really see myself getting a whole lot better.
"By adapting my game, I have improved every season."