Zinedine Zidane says Real Madrid's clash with Tottenham at Wembley like a final
By Michael Hincks
Last Updated: 18/10/17 9:44am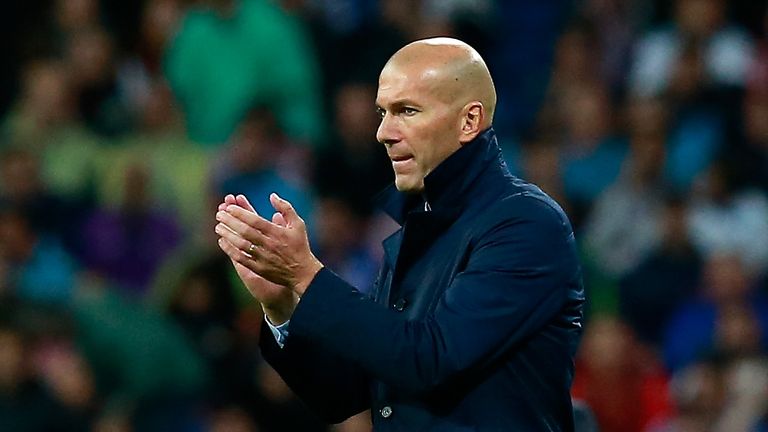 Zinedine Zidane says Real Madrid's meeting with Tottenham in two weeks' time is "like a final" following their 1-1 draw at the Bernabeu on Tuesday.
Spurs left Spain with a hard-fought point as Raphael Varane's own goal was cancelled out by a Cristiano Ronaldo penalty.
And with both clubs now on seven points in Group H, six points clear of Borussia Dortmund and APOEL Nicosia, the meeting at Wembley in a fortnight could well decide who finishes top.
"Now there is a return game at Wembley and we will go there to try and win it," Zidane told reporters.
"We will see how the next game goes. The three points we did not get here, we will try and get them at Wembley, which is now a game like a final.
"It is not their home pitch, and we will try and go there and win the game. If we play away as we did in Dortmund, we will be happy."
Both Tottenham and Real Madrid had their goalkeepers to thank in Madrid, with Hugo Lloris and Keylor Navas making a number of key saves.
Lloris' man-of-the-match performance came after he superbly denied Karim Benzema from point-blank range and tipped Ronaldo's fierce strike over the bar.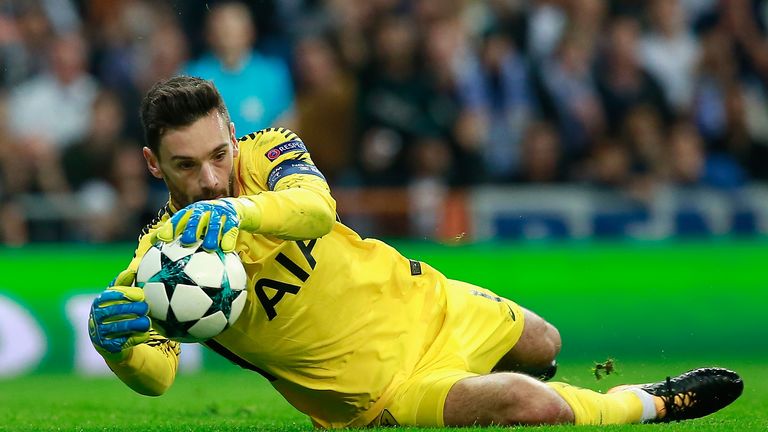 Zidane admitted that while he was not pleased with the draw, both goalkeepers deserve praise for keeping the opposition at bay.
"We can't be pleased with the result because you always want to win your home games," Zidane told the club's website.
"I think that we had the chances, particularly in the first half, but there were two top goalkeepers out there tonight in Keylor and Lloris and you've got to accept that the goalkeepers are there to prevent you from scoring.
"Both goalkeepers intervened to deny the opposition on three or four clear-cut openings and that comes as no surprise to me.
"Lloris put in the sort of performance he needed to and that was a shame for us, what with us carving out a number of chances. We put a point on the board and it's a fair result overall.
"Every game is tough, especially when you come up against sides that defend very well, as was the case tonight. Things become increasingly difficult when you win because the standards you set are ever higher and the opposition will always put in 250 per cent."