Liverpool boss Jurgen Klopp says Harry Kane 'one of the best strikers in the world'
By Mark Crellin
Last Updated: 20/10/17 3:16pm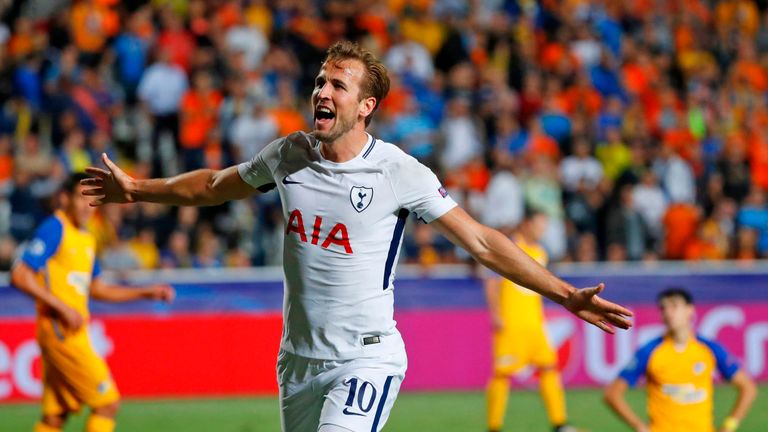 Liverpool manager Jurgen Klopp has branded Tottenham's Harry Kane as "one of the best strikers in the world" ahead of their Super Sunday showdown.
Klopp believes Spurs have constructed such a strong squad that their only problem in coming seasons will be keeping hold of their top players.
Liverpool head to Wembley this weekend in eighth position, four points behind third-placed Tottenham, and Klopp thinks Sky Sports viewers are in for an entertaining encounter.
"It is a nice football game, I am looking forward to it," he said on Friday. "Both teams don't hesitate with their effort.
"Tottenham did a bit better than us result-wise so far, but they can still play better and we can still play better.
"Fantastic development (from Tottenham) since I was in England. So far, apart from (Kyle) Walker this year, nobody left the club - that is a big job they have done so far.
"It will be a big challenge for them in the next few years because Harry is not only one of the best strikers in Europe, he is one of the best strikers in the world - 100 per cent.
"Everybody knows that, and Dele Alli as well, and (Christian) Eriksen as well. They are in a really good moment as a club."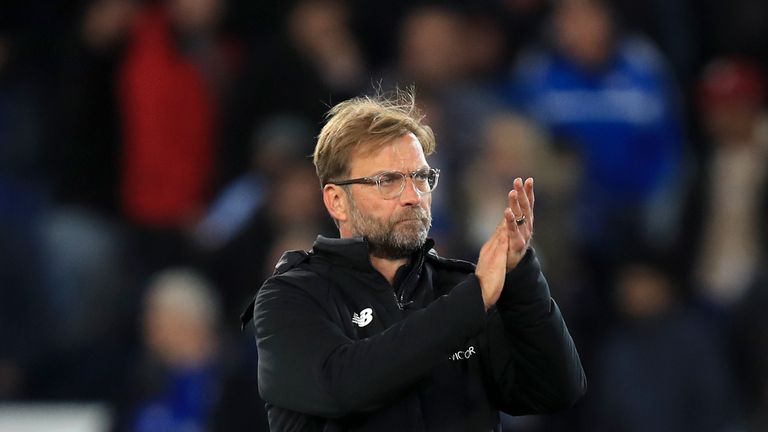 Liverpool managed to keep Romelu Lukaku fairly quiet during last week's 0-0 draw with Manchester United but Klopp thinks Kane poses different problems.
"I don't have to judge these two," he said. "They are both fantastic strikers.
"The difference is that Harry is much more a part of the game when he is not scoring - but I am pretty sure Lukaku can make these steps too.
"We avoided the balls to Lukaku and that must be a key for Harry as well but, if we are too concentrated on one player, then Dele Alli is everywhere or Eriksen shoots from everywhere with decisive passes."
However, Klopp is confident his side can give Spurs plenty to think about, having produced a fine display at Maribor on Tuesday, romping to a 7-0 victory in the Champions League.
"We have a challenge when we go there," Klopp added. "That's how it is.
"But they (Spurs) know it will not be an easy game. So, good. Let's play and let's see what happens.
"I am really looking forward to the game because you don't have a lot of these games where both teams are going for everything."