Tottenham striker Harry Kane is doubtful for Tuesday's trip to Swansea due to illness.
Kane, who has scored hat-tricks in successive games, missed training on Friday but manager Mauricio Pochettino hopes he will have recovered in time for the game at the Liberty Stadium, live on Sky Sports Premier League.
"He's cold, like me," said Pochettino. "He's at home, the doctor was at his house.


"Will he be fit to face Swansea? We'll see. I don't know if he'll be available or not. We'll see how he reacts."
Kane broke Alan Shearer's record for the most Premier League goals in a calendar year against Southampton on Boxing Day, taking his tally for 2017 to 39.
Shearer believes Kane could be a one-club man and Pochettino compared him to Roma legend Francesco Totti.
"I think Alan Shearer knows better than me, because he's English and knows the mentality of the country," said Pochettino.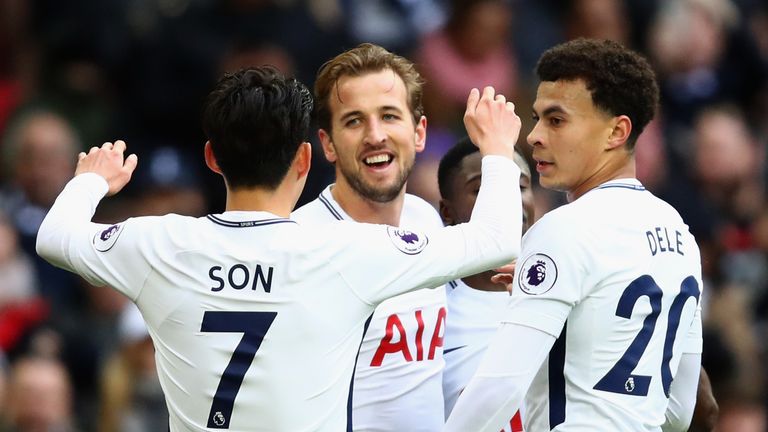 "Maybe he said that because maybe it's possible. Maybe Harry Kane with his mentality can be the same kind of player for Tottenham as Francesco Totti was for Roma.
"And for us, our fans and everyone, Harry is a fantastic player, a great mentality and a fantastic professional. So yes, why not?"
Pochettino added: "I think Harry doesn't have a price, because we want him here. He's priceless, there is no price. We can talk about many things, but at the end it's talk for talk, because it's impossible to put a price on him.
"He's not suddenly become a superstar because of achieving an amazing record.
"Nothing has changed, he was a superstar three years ago, one year ago, six months ago and one week ago. We've always treated him like a superstar.
"We've trusted in him from day one here because we felt his potential, and now he deserves the full credit for what he has achieved."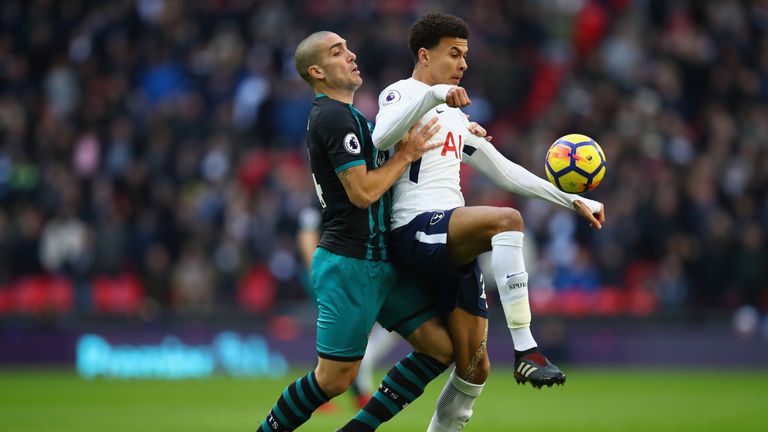 Pochettino also hailed Dele Alli's return to form after the midfielder picked up four assists and a goal in his last two Premier League games.
"He was good [against Southampton] and has started to improve in the last few games," he said. "We are starting to recognise him as the player who achieved so much over the last two seasons.
"For me, there is no doubt about his quality or potential. Because he is a young player, sometimes he needs to breathe, to take some time to perform in the same way.
"From day one when he started to play at Tottenham, no young player has achieved as much. Not Cristiano Ronaldo, Frank Lampard, Wayne Rooney. They are great players and he achieves more than those big names.
"The problem is with expectation, what we expect from him with every touch, every action. Sometimes it is not possible."