Sergio Aguero leads the latest Sky Sports Fantasy Football team of the week
By Cameron Hogwood
Last Updated: 23/01/18 4:04pm
We look at the latest Sky Sports Fantasy Football team of the week after Sergio Aguero rewarded his backers with a 24-point haul.
The Argentine's hat-trick against Newcastle saw him cruise to top spot in the weekly rankings and inspire a perfect response to last week's defeat at Liverpool.
Elsewhere in England's top flight, Arsenal and Chelsea enjoyed dominant days while Stoke and Swansea teased defensive improvement.
Here's a look at the weekend's highest scoring Sky Sports Fantasy Football XI...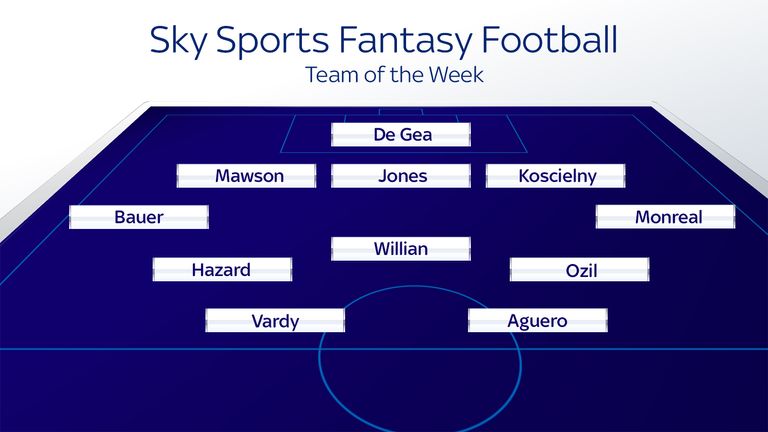 David de Gea (£8m) - 9 points
De Gea surged to his fourth successive Premier League clean sheet courtesy of Manchester United's 1-0 win away to Burnley, taking his season points tally to an unrivalled position-high 163 in the process.
United's shot-stopper was in capable company on this occasion, with Chelsea's Willy Caballero, Leicester's Kasper Schmeichel, Stoke's Jack Butland and Swansea's Lukasz Fabianski all matching his points haul this week. Despite notable competition, De Gea remains the undisputed long-term option for Sky Sports Fantasy Football managers.
Moritz Bauer (£6.5m) - 11 points
Bauer started for the second consecutive week as Paul Lambert's Stoke earned a comfortable 2-0 win at home to Huddersfield.
The January signing from Rubin Kazan has reaped the benefits of the short period separating the appointment of a new manager and his arrival at the club.
A fresh approach has accommodated a quick introduction for the Austrian, who earned a clean sheet and a man-of-the-match award to accumulate an impressive 11 points in Game Week 24.
Alfie Mawson (£7.3m) - 19 points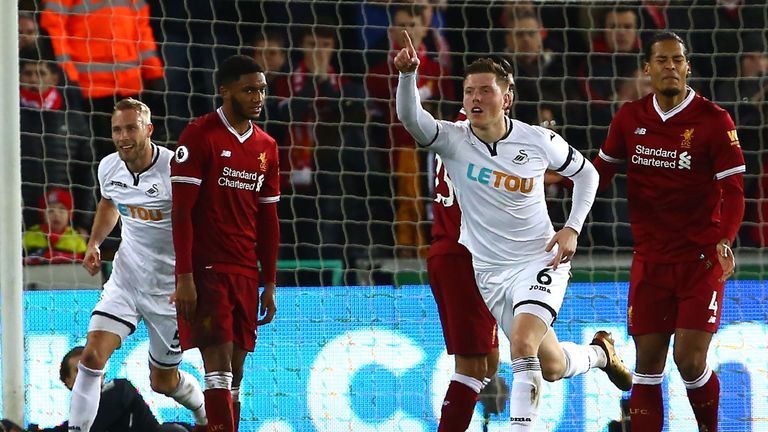 Swansea produced the upset of the week by bringing Liverpool's 18-game unbeaten run across all competitions to an end.
Mawson was the unlikely scorer in the hosts' 1-0 win, pouncing on a loose ball after the Reds failed to clear a corner and firing past a helpless Loris Karius.
Besides gaining seven points for his goal, the centre-back proved vital in containing Jurgen Klopp's attacking cohort to earn a clean sheet and the Sky Sports man-of-the-match award on his way to 19 points.
Phil Jones (£7.5m) - 12 points
Alongside his goalkeeper, Jones made it four games in a row without conceding a goal in the league.
The Englishman's stern defensive showing warranted a man-of-the-match award on top his clean sheet, giving him 12 points on the day and taking his season total to 115.
Jones will see his reputation as an accomplished match for the league's best forwards put to the test when United travel to face Harry Kane and Tottenham at Wembley next week.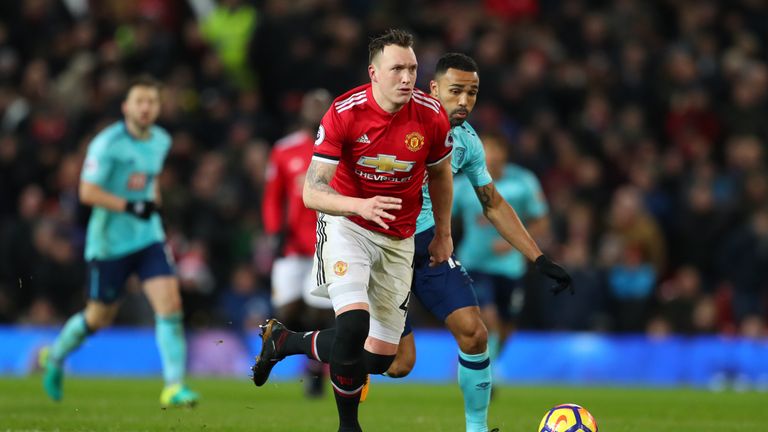 Laurent Koscielny (£10m) - 11 points
Arsenal boast a far more assured appearance with Koscielny's calming presence patrolling things at the back.
Having missed recent outings against Chelsea and Bournemouth, the Frenchman returned to the starting line-up in Saturday's 4-1 win over Crystal Palace.
Koscienly was prominent in a devastating Arsenal performance, restoring some defensive composure as well as contributing a goal in the rout.
Nacho Monreal (£8.5m) - 15 points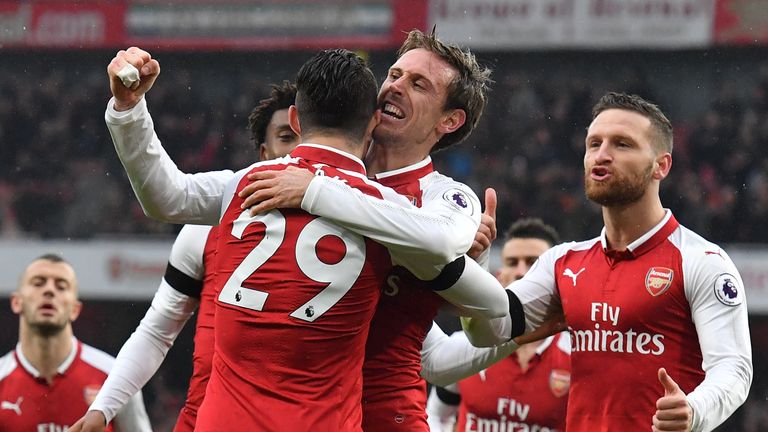 Elsewhere in the Arsenal team, Monreal marked his return to action with a goal and an assist against Palace after missing the last four league games.
The Spaniard's performance served as a timely reminder of the value of his work ethic and leadership, with the only negative being his premature exit from the game through injury.
Though visibly appreciated by those affiliated with the Gunners, Monreal remains something of an unsung contributor across the rest of the league.
Willian (£9.3m) - 13 points
Willian was at hand to complete the best moment of the match, linking up splendidly with Eden Hazard and Michy Batshuayi before unleashing a clinical strike to put Chelsea 2-0 up inside seven minutes.
The Brazilian added an assist and a shots tier bonus to reach 13 points, marking his highest tally since his 21 points in Chelsea's 5-0 win over Stoke in their final game of 2017.
Despite his bright form of late, Willian continues to bear the brunt of Antonio Conte's team rotation - starting just two of Chelsea's last five league games.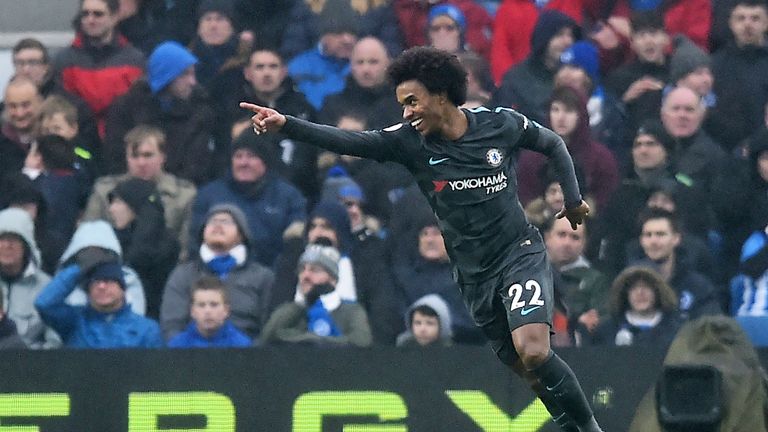 Mesut Ozil (£11.1m) - 10 points
Arsenal treated supporters to an early insight that there is life without Alexis Sanchez.
While the Chilean was finalising his move to Manchester United, the Gunners were punishing a Palace performance reminiscent of their early season woes.
Having been absent in the defeat to Bournemouth, Ozil returned to command the game as Arsene Wenger's notorious string-puller.
The German served as a menace alongside Jack Wilshere in smothering Palace with the slick intricate passing football that fans have been desperate to see all season.
Eden Hazard (£11.8m) - 19 points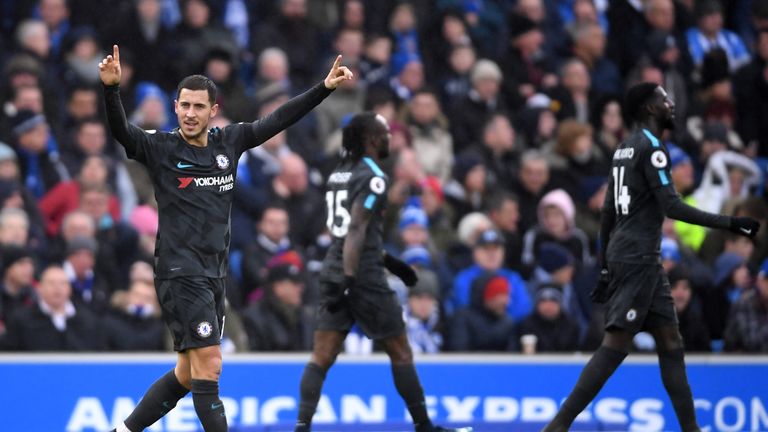 Hazard turned on the style in emphatic fashion to assert his superiority in Chelsea's 4-0 win over Brighton, inflicting a ruthless reminder of the gulf in class Chris Hughton's men were up against.
He was a worthy Sky Sports man of the match recipient with two goals and a starring role in the reigning champions' counter-attacking approach.
With 34 points across his last three outings, Hazard has swiftly risen to 134 points for the season - with favourable fixtures against Bournemouth, Watford and West Brom coming up in the next three weeks.
Jamie Vardy (£11.2m) - 12 points
Vardy won and subsequently scored a penalty to take his league tally to 10 in Leicester's 2-0 win over Watford.
The striker has been in fine form in front of goal this season, helping the 2015/2016 champions rise to seventh place in the table, and can be expected to maintain his form with a place at the World Cup beckoning.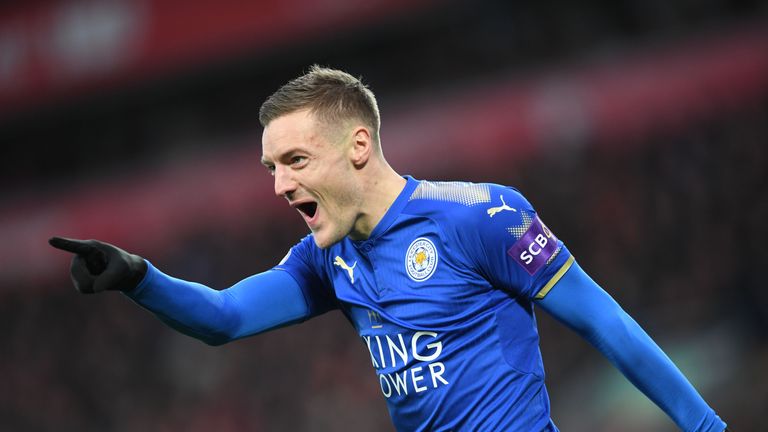 Sergio Aguero (£12.8m) - 24 points
Newcastle were exposed in the unfortunate position as first in line to deal with Sergio Aguero since City's unbeaten run came to an end at Anfield.
A hat-trick, shots bonus and Sky Sports man-of-the-match award combined for 24-points and diminished doubts over a possible, but albeit unlikely, change in fortune for the league leaders.