Football Expert & Columnist
Monday Night Football proves why Tottenham's last-gasp penalty at Liverpool should not have been given
Last Updated: 05/02/18 9:39pm
Monday Night Football has proved Tottenham's last-gasp penalty against Liverpool should not have been given because of an offside in the build-up, but Jamie Carragher has refused to blame assistant referee Eddie Smart for the wrong decision.
After plenty of late drama at Anfield, there was one final sting in the tail for Liverpool as Spurs won a second penalty with their final attack when the assistant referee overruled referee Jon Moss for a Virgil van Dijk challenge on Erik Lamela.
Harry Kane scored from the spot to rescue a 2-2 draw for Mauricio Pochettino's side, however, using MNF's cutting-edge technology, Carragher, who was joined by Wayne Rooney in the studio, showed conclusively Lamela should have been flagged for offside just before Van Dijk's swinging boot came into contact with him.
"Is Lamela offside? Yes but look how difficult it is," Carragher said.
"Let's not forget he's looking at when the ball comes off of Fernando Llorente's head and someone's foot is two or three inches offside.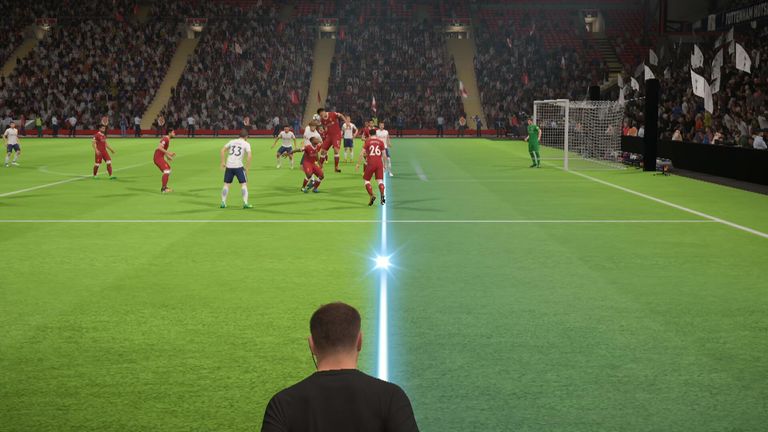 "Will I have a go at the linesman for missing it? No, I wouldn't. It's one of those you have sometimes have to accept because it's very, very difficult."
With no offside given, play went on and Van Dijk was eventually penalised for bringing down Lamela inside the penalty area.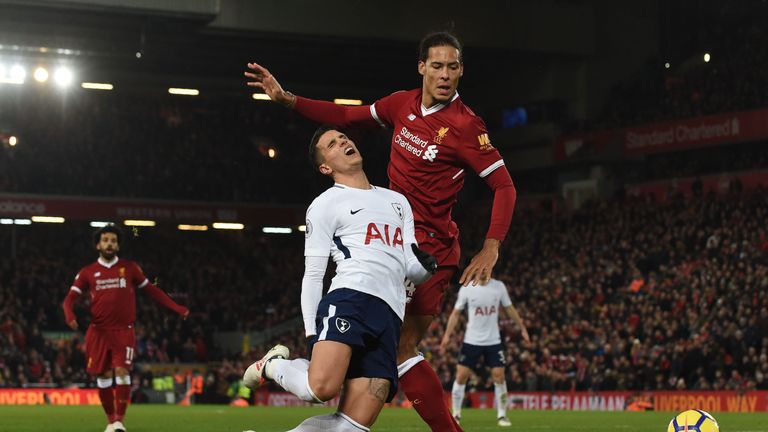 Referee Moss initially waved away the Tottenham appeals but Smart was involved again, this time flagging for a foul and Carragher thinks the assistant referee got that decision right.
"I think it's a penalty," the former Liverpool defender added.
"People will try and say he was pulling his foot away, and he was because at the last moment he's seen him, but there's still a follow through and you can see the connection. Is it the biggest connection? No. Does Lamela make a meal of it? Yes. Is it a penalty? Yes.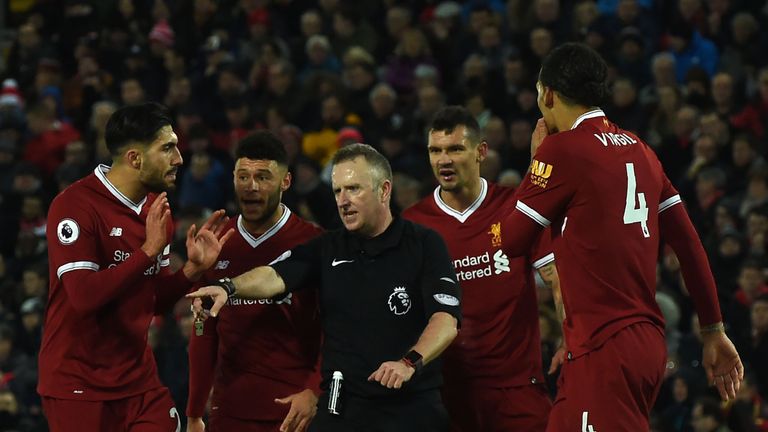 "If you are a defender and you are trying to volley the ball away and you don't touch the ball and you touch the back of an opposition player's calf, you've got a big problem."
The decisions have cause plenty of debate up and down the country but Carragher had one final word of praise for the officials at Anfield, saying they got the big decision right.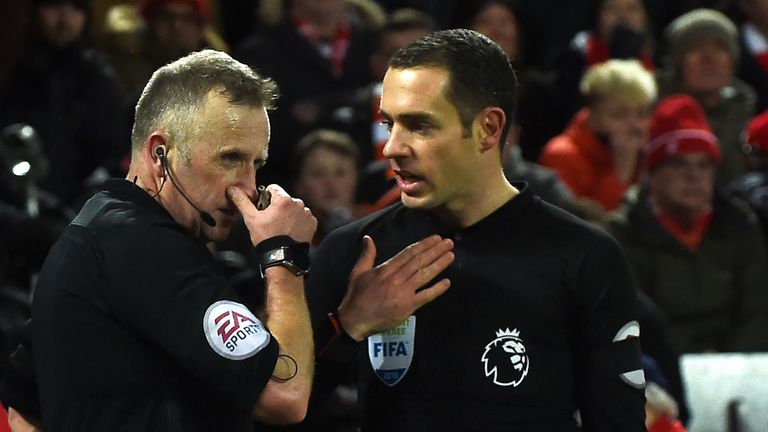 He added: "Some people may not like it but the fact they work as a team I think is good if we are getting to the right decisions.
"I think they are the right decisions but it has split people down the middle. For me, the team of officials have got the right decisions.
"When they look back at the first decision, they will look back and think they could have handled it better but the fact remains they got the right decision.
"They got the big decisions right."