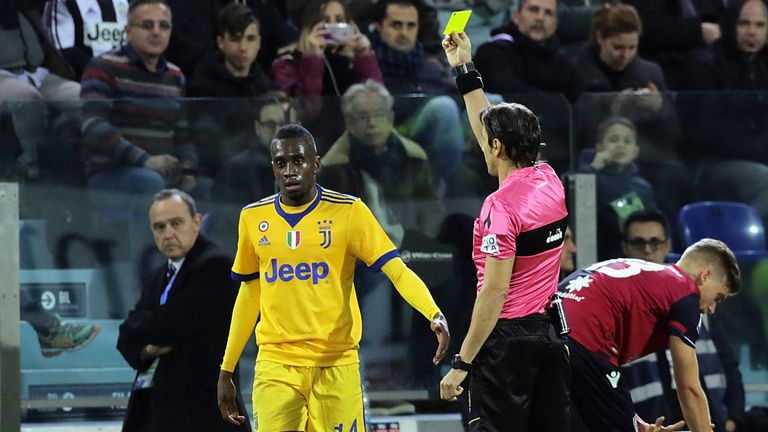 Juventus midfielder Blaise Matuidi could miss next week's Champions League last-16 clash with Tottenham Hotspur due to a thigh strain, his club said on Monday.
The former Paris-Saint Germain player was injured during Sunday's 7-0 thrashing of Sassuolo, leaving the field after just 26 minutes.
The France international underwent tests that found a "slight" strain.
"More tests are needed to better evaluate for how long he will be out," Juventus said in a statement.
The injury could not have come at a worse time with the Italian champions due to face Tottenham in the first leg of their Champions League last-16 tie next Tuesday.
Matuidi was replaced by Italy international Claudio Marchisio at the weekend.