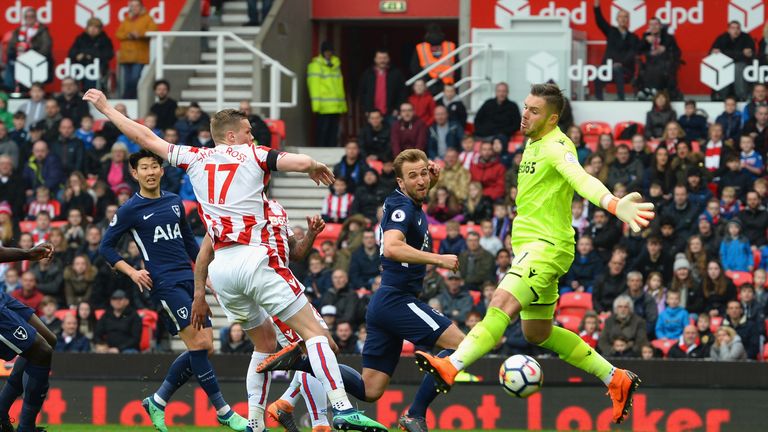 Tottenham have lodged an appeal to the Premier League in a bid to ensure Harry Kane is credited for their second goal against Stoke, according to Sky sources.
The England striker was adamant he should have been awarded the winning goal in the 2-1 victory on Saturday after claiming Christian Eriksen's free-kick glanced his shoulder on its way into the net.
Eriksen was credited with the goal - his second of the afternoon - but Tottenham have now appealed to the Premier League as Kane looks to boost his chances of winning the Golden Boot.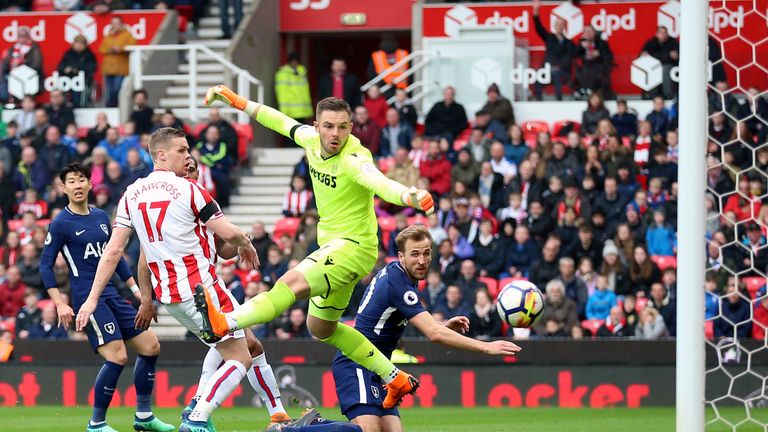 Kane has scored 24 goals in the league this season, five behind Liverpool's Mohamed Salah.
After the game, Kane told Sky Sports: "It's my goal for sure. It flicked off my shoulder and went in. I swear that's mine. It was just off my shoulder. I don't care, it's my goal."
Eriksen said he was happy to give the goal to his team-mate.
He added: "I don't know. He celebrated like it was his goal so I expect he touched it. I'll take the assist. That's fine. Of course [you have to take his word for it], but on the camera we will see if it's true or not. I think it is."