Football Commentator & Columnist
Martin Tyler's stats and facts: Arsenal away woe, Man City days on top
Last Updated: 17/04/18 7:47pm
How many days have Manchester City been top of the table? Which ground has seen the most title wins? Does anyone have a worse away record than Arsenal this year?
Sky Sports commentator Martin Tyler has the answers to those questions and more.
Got a question for Martin? Tweet @SkySportsPL with #TylersTeasers and do not forget to have a go at his latest teaser about England internationals scoring in Championship Play-Off finals.
Tyler's starting stats: Spurs pay the penalty
I was at Wembley on Saturday night where Spurs conceded their second penalty of the season - and both were against Man City.
Tottenham's 14-game unbeaten run ended and was bookended by losses to Manchester City. It was only their second home defeat in 35 Premier League games. The other was against Chelsea in August.
Ederson played his first ever game at Wembley and became the fourth City goalkeeper in four seasons to play away at Spurs in the Premier League after Claudio Bravo, Willy Caballero and Joe Hart.
Lloris has now conceded 31 goals in 11 games against Manchester City. Sterling has a good record of scoring against Spurs, having got five in 10 games against them (two of those were for Liverpool).
Days on top
How many days will Man City have spent at the top of the Premier League come the end of the season? Steve, Manchester
MARTIN SAYS: City will end this season having spent 240 days at the top of the Premier League table - the sixth most by a Premier League champion.
Chelsea hold the record, spending 274 days at the top in 2014/15 as they strolled to the title under Jose Mourinho.
In City's previous two Premier League title-winning campaigns combined, they only topped the table for 184 days overall; 169 days in 2011/12 and an incredible 15 days in 2013/14, when Liverpool were toppled in the final weeks of the season.
That's the lowest amount of days spent at the top of the Premier League for a champion, followed by Manchester United (31 days in 2002/03).
In Premier League history, Manchester United have spent 2,334 days at the top of the table, followed by Chelsea (1,510 days), Arsenal (981 days) and City (616 days).
Grounds for champions
How many times has the Premier League title been decided at Old Trafford? Tom, via e-mail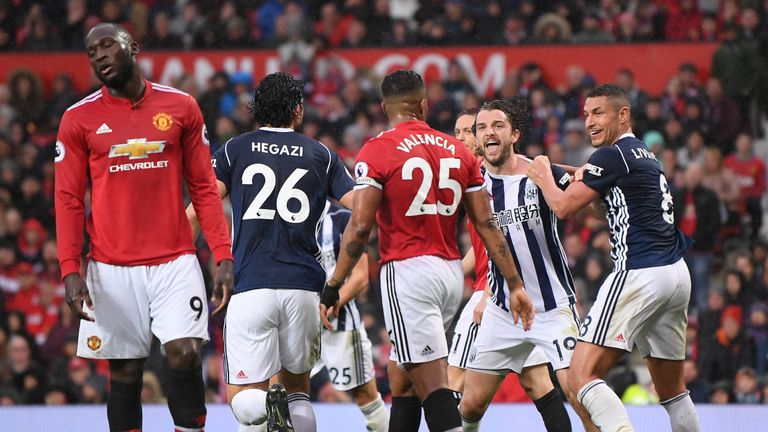 MARTIN SAYS: I really like this question. This was the fifth season in which the Premier League title was decided at Old Trafford - more than any other stadium in the competition.
But it is, in fact, the second time the title has been won by a side other than Manchester United due to a result at Old Trafford.
United confirmed their own title wins at Old Trafford in 1998/99, 2008/09 and 2012/13 with wins over Tottenham, Arsenal and Aston Villa respectively.
However, in 2001/02, Arsenal were confirmed as champions at the home of their rivals as Sylvain Wiltord's goal gave them a 1-0 victory.
Stamford Bridge is next on the list with four title wins, with three going to the home side Chelsea (2005/06, 2009/10 and 2014/15), and one going to Leicester in 2015/16 after the infamous Battle of the Bridge against Tottenham.
The title has also been won at five stadiums which now don't exist: Coventry's Highfield Road (1993/94), West Ham's Upton Park (1994/95), Arsenal's Highbury (1997/98, 2000/01, and 2002/03), Southampton's The Dell (1999/00) and Spurs' White Hart Lane (2003/04).
Arsenal away
Is Arsenal's away record in the league in 2018 the worst in the Premier League? Liam, Islington
MARTIN SAYS: Arsenal's 2-1 defeat at Newcastle on Super Sunday means they've lost all five of their Premier League games this calendar year, scoring four goals and conceding 10.
And this is not only the worst record across the Premier League in 2018, it's the worst of all 92 English league clubs. Their next away game is at Manchester United, live on Super Sunday on April 29.
Grimsby have the next worst record, though they have played four more away games than Arsenal, picking up just a single point in their nine games on the road in 2018.
Millwall have the best record, with seven wins and two draws from their 10 away games in 2018.
Looking across the top five European leagues (Premier League, Serie A, La Liga, Ligue 1 and Bundesliga), Arsenal are second-bottom to Chievo, who have no points from six away games but have a worse goals record (scored four, conceded 13).
Chris of death?
Statistically, are Palace better with or without Christian Benteke this season? Richie, Croydon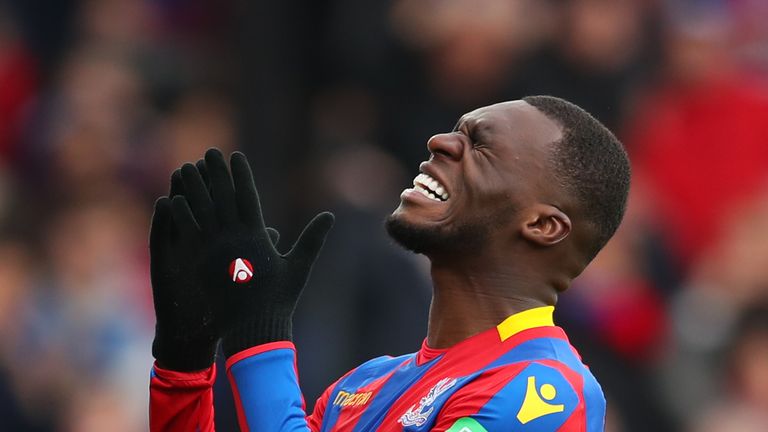 MARTIN SAYS: Palace did look mightily impressive against their local rivals on Saturday, beating Brighton 3-2 at Selhurst Park without their big striker.
We've looked at games in which he has started and the records would tell us they are better with the Belgian than without; in fact, this is the second Premier League game they have won this season where Benteke hasn't started.
They've played seven times without Benteke starting this term, winning one, drawing three and losing three, with a win percentage of 14.3, and an average of 1 goal per game and 0.9 points per game.
With Benteke starting, they've won 25.9 per cent of games, averaging 1.1 goals per game and 1 point per game.
It's late in the season, but thanks for the quality of the questions. I've especially enjoyed answering them this week.