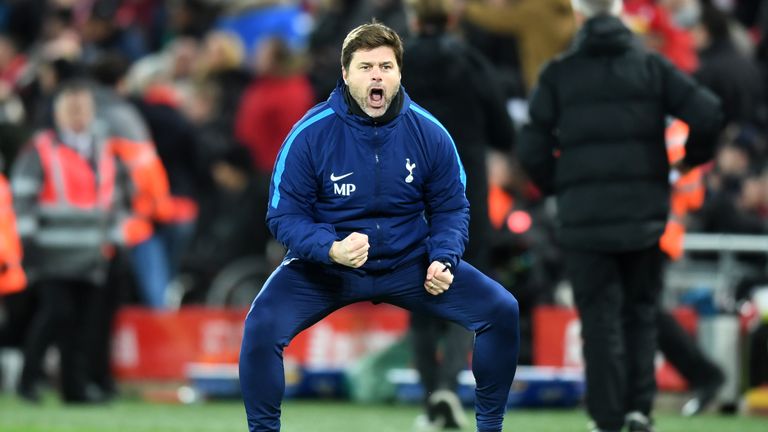 Mauricio Pochettino says he is proud that Tottenham are now competing regularly with the Premier League's biggest hitters - despite their smaller financial outlay.
Spurs are on the verge of qualifying for the Champions League for a third successive season and will close on on a top four spot if they can win at Brighton on Tuesday.
Second place is not out of the question behind runaway champions Manchester City, even with Spurs having spent less than their rivals and played their home games at Wembley this season.
Pochettino said: "In football, it's about this, it is to be clear who you are and then to try to maximise your potential.
"At Tottenham for us it is to be brave, to believe, to work hard, to work harder than other clubs that the people consider are at our level.
"But in reality you are comparing Tottenham with who? You are putting at which level, yes you put in the top four or the top six, because in the last three years we were there.
"But many, many years ago, it was sixth, seventh, eighth and I remember that the day we signed here, the challenge was to reduce the gap.
"Now we are there but I think for me the most important thing is that we are there with a completely different way, or different tools of course, to teams like City or Manchester United."
The two Manchester clubs have spent heavily over recent years and Pochettino knows money makes a difference.
He added: "It's not easy, because, it's not all about money in football, that is true, but it helps, it helps a lot.
"It's like happiness, you know? It's not that, if you're a billionaire you're going to be happy, but sure that helps a lot.
"In football it's the same.
"You can work unbelievably hard, you can have these ideas on football as a coach or a coaching staff. But then you need the principal actors to deliver this idea and of course if you have better players, better quality.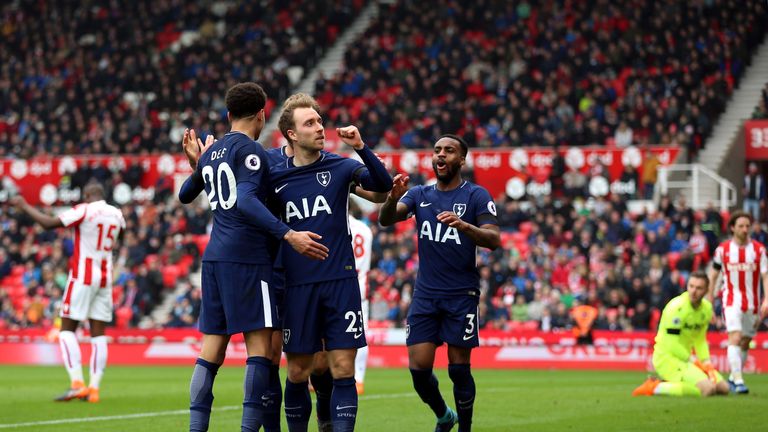 "If you want a bigger house, you need to pay what the market says.
"In football it's the same, or you have a spontaneous generation like there was at Barcelona that appeared with Xavi, (Andres) Iniesta, (Lionel) Messi, (Gerard) Pique, (Cesc) Fabregas, (Carles) Puyol.
"Or like the '92 generation at Manchester United.
"Of course that is not about money, that is a spontaneous generation that makes your team unbelievable."