Tottenham's Harry Kane says he is feeling good and wants to help seal a top-four finish
By Mark Crellin
Last Updated: 22/04/18 9:55am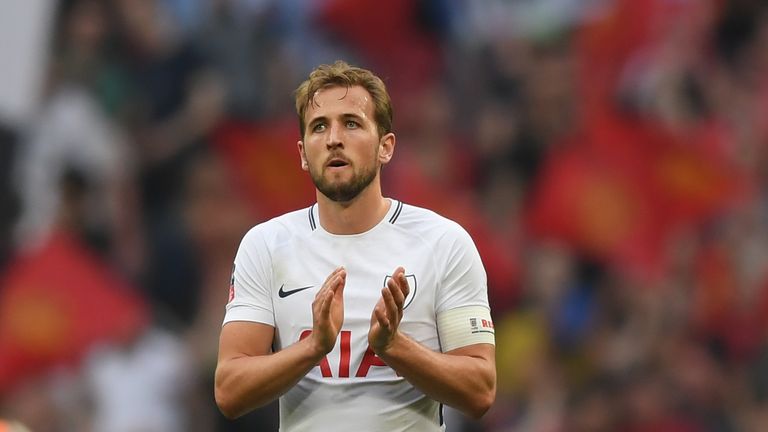 Tottenham striker Harry Kane says he is feeling sharp, despite a quiet game by his standards in the FA Cup semi-final loss to Manchester United.
The England forward missed the second half of March with an injury but has returned to action in April, scoring twice.
However, he was kept in check during the 2-1 loss to United at Wembley, as Spurs struggled to create chances during the second half after making a very bright start.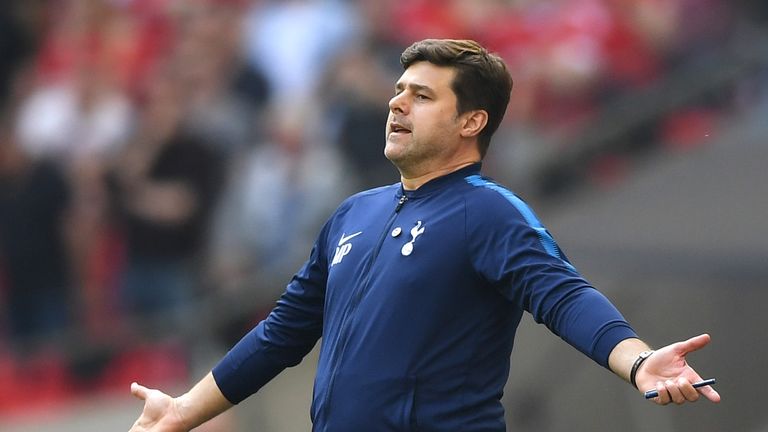 When it was put to him that he did not seem quite at his best since the injury, Kane said: "I feel good, I feel sharp.
"Sometimes as a striker, you go through spells.I have scored two goals in four games, it is not terrible form.
"We have had tough games, Manchester City (last weekend) was a tough one.
"It is frustrating because, in these big games, obviously as a striker you want to score goals and help the team, but it wasn't to be."
Spurs have enjoyed another successful season but are set to finish without a trophy - and Kane agreed that Saturday's loss bore some of the hallmarks of the disappointing Champions League defeat to Juventus.
"Very (similar)," said Kane.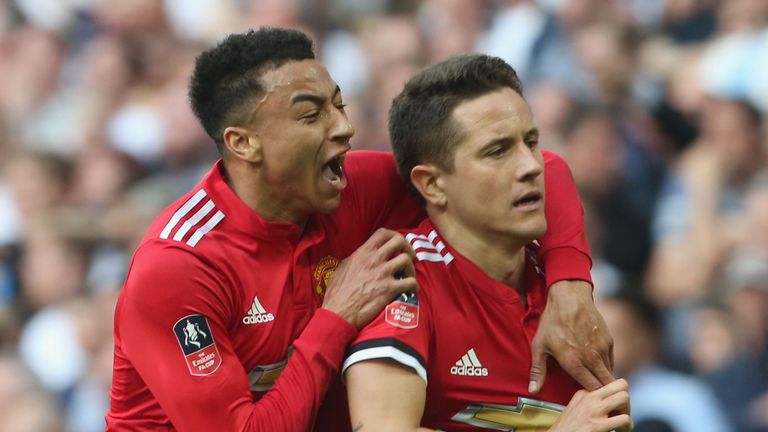 "We were on top for periods of the game. Today was a bit more even than the Juventus game but we just couldn't get the second goal and they did.
"We started well and we got in front but conceded a sloppy goal.
"At 1-1 no one created clear-cut chances - they took a half-chance to go 2-1 up and we struggled to break them down after that."
Spurs remain on course for Champions League qualification once again and they are currently fourth, five points clear of Chelsea in fifth.
Kane added: "This one hurts and it probably will do for the rest of the season but we have still got a job to do.
"That is all we can do, four games left now, the only thing to play for is the top four and it is important that we do it."