Mauricio Pochettino to hold talks with Toby Alderweireld over Tottenham future next week
By Lyall Thomas
Last Updated: 11/05/18 10:56pm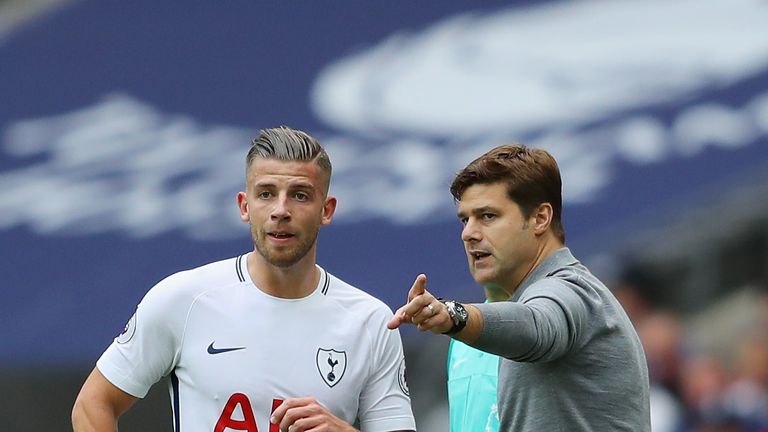 Mauricio Pochettino has indicated he will hold talks with Toby Alderweireld about the defender's future at Tottenham next week.
The Belgium international has just over a year left on his current contract, which includes a one-year extension option, and more than a year of talks over a new deal have not resulted in agreement.
Sky Sports News understands Chelsea, Manchester United and Paris Saint-Germain are all interested in signing the 29-year-old, who has struggled to break back into the first-team following a serious injury.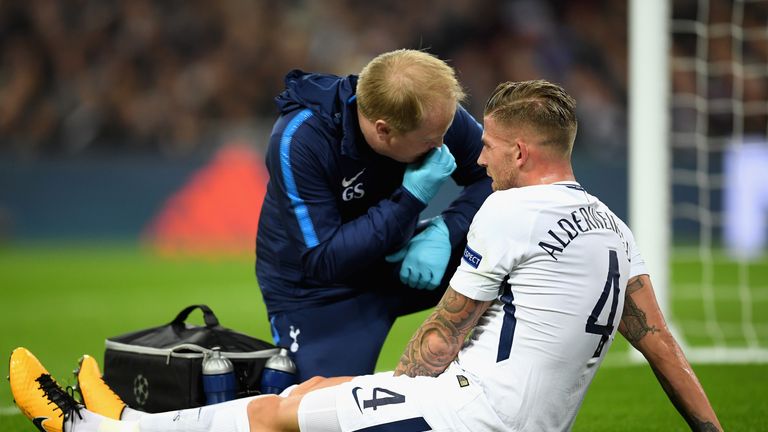 Ahead of the final game of the season against Leicester at Wembley on Sunday, and after his side sealed a place in the Champions League by beating Newcastle on Wednesday, Pochettino said: "I think now we need to focus on finishing in the best way.
"Finishing third is the most important thing now. Then from Monday we will talk about all that is going to happen next season. That is the moment. Now is not a moment to talk about individual situations.
"Of course. We are going to be ready from the moment we finish the season to talk about the important things for the next season of course."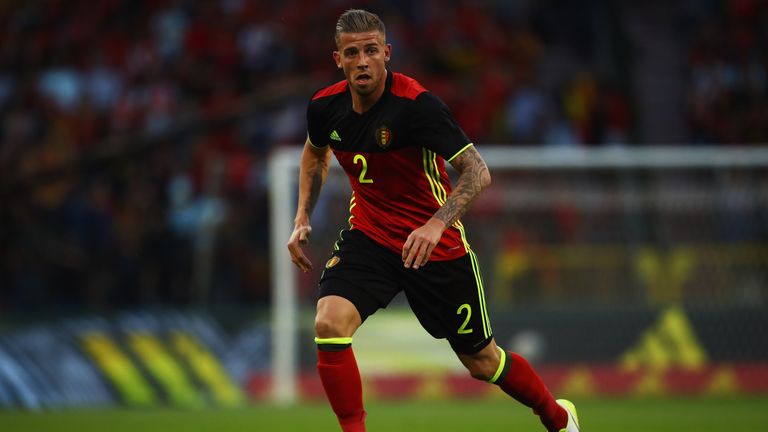 Alderweireld has established himself as one of the game's top defenders at Tottenham following an £11.5million move from Atletico Madrid in 2015 - but he has been replaced in the first-team this season by record signing Davinson Sanchez.
After more than two months out with a hamstring injury, the centre-back declared to Sky Sports News in January that he was fit and ready to assist Spurs hunt for trophies, but he did not play in a Premier League game until the draw at Brighton in April.
Alderweireld did play in FA Cup games in February but Pochettino warned he would not rush him back due to the seriousness of his previous injury.
A clause in Alderweireld's contract states that, if Spurs trigger the year-long extension until 2020, the player can leave for a fee of £25m up to 14 days before the end of the 2019 summer transfer window.