Aston Villa will get premium price for Jack Grealish, says Steve Bruce
Last Updated: 22/07/18 1:24pm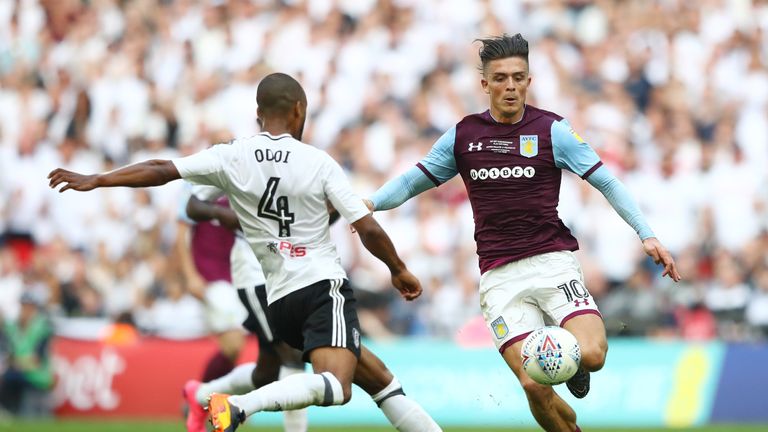 Steve Bruce says Aston Villa should now be able to "name their price" on midfielder Jack Grealish after investment into the club was revealed.
Egyptian billionaire Nassef Sawiris and American businessman Wes Edens are set to take charge at Villa Park after making what is reported to be a "significant investment" in the Sky Bet Championship club.
That deal could have a significant effect on Bruce's own future, as well as that of a number of high-profile players including Grealish.
Sky Sports News understands Villa and Tottenham have held talks over a deal for the 22-year-old, whose position as one of Villa's highest earners had made him most vulnerable in a potential cost-cutting position.
Bruce said: "I know for a fact from the owners - new investors - anybody wanting to buy Jack Grealish will not buy him on the cheap.
"It's only what somebody else is prepared to pay - what he's worth. Until I have the conversation I can't really answer the question. What is he worth? Who knows?
"[But] If we have to sell them then at least we get the right price for them and can move forward.
"When you're up against it and hanging your dirty washing out in public then the vultures are circling and ready to nick your assets.
"At least that's not going to be the case - well I know that's not going to be the case - because I've had that conversation already.
"So if anybody is going to buy one of our players now they are going to have to pay a premium."