Mauricio Pochettino blamed jetlag and hot conditions in Spain for Tottenham's 4-1 defeat to Girona, but praised his young players for a "fantastic" performance.
A depleted Tottenham, bereft of their World Cup stars, lost 4-1 in Spain on Saturday after their summer tour of the United States came to an end earlier in the week.


"I am so happy because at the end it's a lot of positive things," Pochettino said.
"We cannot see only the result - there were a lot of conditions to play, it was so hot, we feel jet lagged because 48 hours ago we were in America and that is why for me it's important to say thank you to all the young players because they were fantastic.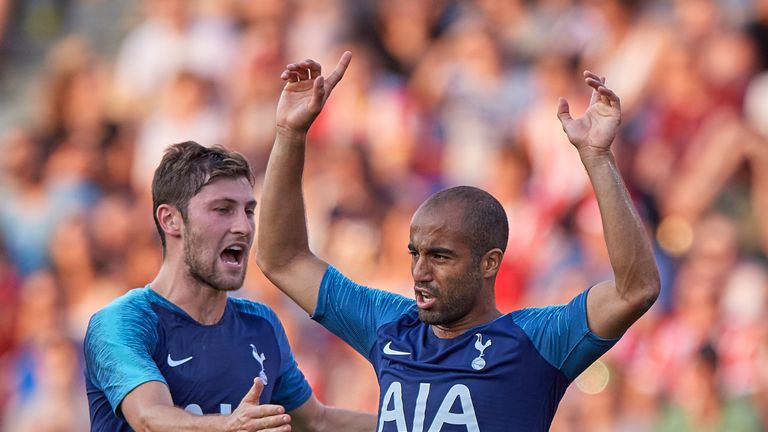 "To have this type of game against a top-level Spanish team is always important for them. At 17, 18, 19 years old, to have the possibility to play with the first team - I think it's fantastic."
Tottenham have secured wins over Roma and AC Milan during their pre-season preparations, while they were only beaten by Barcelona on penalties.
"The last thing is the result - sometimes you need to feel disappointed and sad but we are in a different direction and way than after the games against Roma, Barcelona and AC Milan (in America)," he added.
"In the context that we played today, the game was very useful for us and there are many positive things to take."
Tottenham's World Cup players, who were given extended time off, are all expected to return to training on Monday ahead of the club's Premier League opener against Newcastle on Saturday, live on Sky Sports.
Upgrade to Sky Sports Premier League and Sky Sports Football now for just £18 a month. Cancel any time.