Michael Dawson says Tottenham fans have role to play in Manchester City game
Michael Dawson believes the Tottenham support can play a vital role when Manchester City visit White Hart Lane.
Last Updated: 21/04/13 1:19pm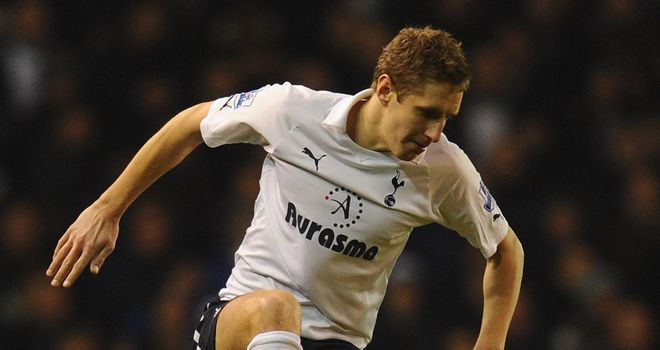 Dawson expects City to be on a high, with Premier League victories over bitter rivals Manchester United and Wigan coming either side of the FA Cup semi-final win against Chelsea.
Spurs will be eyeing a victory over City, as well as a winning run of matches against Wigan, Southampton, Chelsea, Stoke and Sunderland, to maximise their chances of finishing in the Premier League top four.
"There is no better place than White Hart Lane when it's rocking and that support can make such a difference," said Dawson.
"When the players are performing and the fans are behind us, they are our 12th man, just like they were recently against Arsenal. We'd all love a repeat of that.
"There are a lot of points to play for and we have to be positive. City have picked up their form, had great result against United and then in the FA Cup semi-final.
"They will be full of confidence and have some great players but coming to the Lane, the place will be rocking and hopefully we'll perform well and get the right result."