Premier League: Alan Curbishley says Mauricio Pochettino must demand to sign his own players
Last Updated: 10/11/14 2:09pm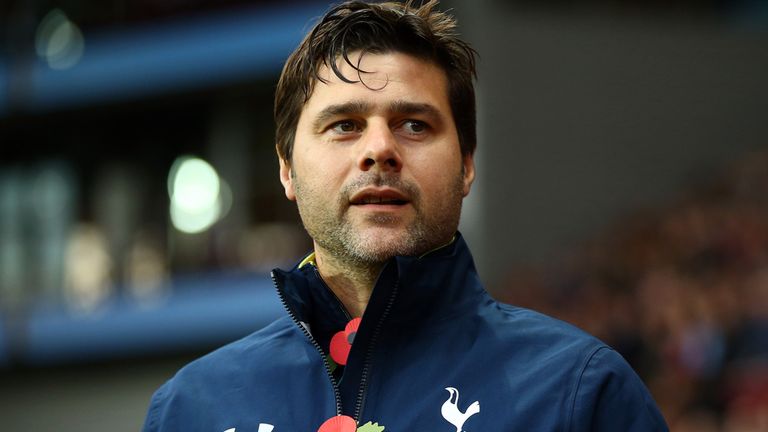 Sky Sports pundit Alan Curbishley believes Mauricio Pochettino must demand Franco Baldini lets him bring in his own players at Tottenham.
Curbishley said Pochettino would have known what he was letting himself in for when he joined Tottenham, which is why it is vital that he connects with his sporting director.
The 57-year-old explained that sporting directors don't face the same scrutiny as managers, who take the blame if things do not work out.
Pochettino's side slumped to their fourth time in six league games this season at White Hart Lane after losing 2-1 to Stoke.
"When you're a manager going into Tottenham, you have got to understand what the rules are, what the brief is," he told The Morning View on Sky Sports News HQ.
"If it's that Daniel Levy and Baldini are going to bring the players in, you go in under that situation. I think that's creeping into the Premier League.
"The foreign manager seems to accept that is the way it is. We've seen it over Europe; it has not quite taken off in the Premier League.
"I think the sporting director is a situation where the manager must have a big input on the players coming into the club, because invariably the manager is the one that cops it and the sporting director stays there.
"There has to be a connection between the manager and the sporting director. Pochettino has gone in and really had to accept the squad that was there."
Tottenham now sit just five points off relegation in the Premier League and could soon find themselves in a relegation battle.
Curbishley says the players need to take responsibility and show their manager that they are up for the fight.
"At some stage the players have got to look at themselves. They have seen off a couple of managers already. Villas Boas this time last year and Tim Sherwood," he added. 
"When [Sherwood] was there he came out with a couple of statements questioning their character. A lot of Spurs fans are looking at this now and saying the same thing."
"You are never good to go down. We've heard that before, sides have had it before and not got used to it. If they do get dragged into it, I don't know if there is enough fight there to get out of it."