Tottenham manager Mauricio Pochettino will not be worried by whatever hot South Yorkshire reception may await his team at Sheffield United on Wednesday night.
Spurs head to Bramall Lane for the second leg of their Capital One Cup semi-final looking to defend a slender 1-0 lead and secure a place at Wembley.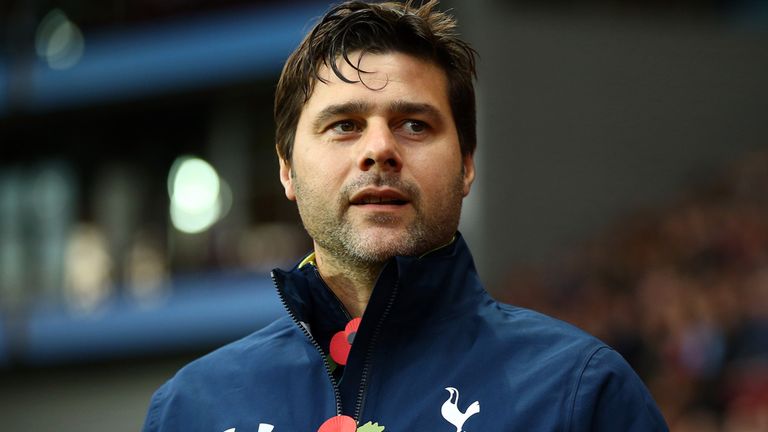 In Argentina, when you play at the Bombonera, at Boca Juniors, if you survive on the journey to the stadium, you are lucky.
Pochettino is fully expecting the home supporters to stoke up the atmosphere in a bid to unsettle the Premier League side.
However, the 42-year-old former Argentina international believes whatever is served up from the terraces by the League One supporters will not be on the scale he regularly witnessed while playing for Newell's Old Boys.
"It was crazy. In Colombia, Argentina, Brazil, Peru or Ecuador, people are very aggressive. It is nothing like that here," said Pochettino, who recalled the semi-final of the 1992 Copa Libertadores against America de Cali in Colombia.
Live Capital One Cup Football


Pochettino had scored in the 1-1 draw, which, despite his subsequent miss from the spot, was eventually won 11-10 on penalties before all Hell broke lose.
Eduardo Berizzo, now Celta Vigo manager, was cut on the head by a battery thrown from the supporters.
"I remember going up the tunnel to the pitch and they started to throw batteries, my team-mate got hit and cut on the head. He had to get stitches from the doctor, it was very tough," Pochettino said.
"When you go to these countries to play Copa Libertadores or World Cup qualifiers with the national team, I remember every time we drove from the airport, all the glass on the bus was smashed and we fell to the floor.
"It was always crazy with the army, military people and police (for protection).
"In Argentina, when you play at the Bombonera, at Boca Juniors, if you survive on the journey to the stadium, you are lucky.
"Sometimes you are scared, in different countries, like in Paraguay, you are worried for your life.
"In Argentina it is impossible to have the supporters in behind you (in the dugout like in England), because (they spit) saliva, they throw things, radios and mobile phones, it is dangerous.
"So if I can cope with that, we can cope with anything."
Pochettino continued: "When I came over to France, to England or Spain, people told me it was difficult to play in, but when we arrived, it was nothing.
"They (fans) shout when something goes wrong, but nothing else, so this is easy.
"It is normal the people shout at you, but in England the respect is massive.
"Your life here is better, more comfortable, than in other countries. I think football is to be enjoyed, for families, no violence.
"My family was very worried about it (for me in the past), and now they are happy."
Watch Sheffield United v Tottenham in the Capital One Cup semi-final live on Sky Sports 1 on Tuesday from 19:00