Roy Hodgson says Harry Kane is ready to play for England but may have to wait
Last Updated: 06/03/15 10:05am
Roy Hodgson says Tottenham striker Harry Kane is ready for a call-up to the senior England squad but has warned his selection is far from a certainty.
Hodgson said he was pleased with the forwards he called up in the autumn internationals and knows that he would have to drop one of these players to make space for Kane.
Saido Berahino, Rickie Lambert, Wayne Rooney and Danny Welbeck were the four strikers Hodgson selected in November, although Daniel Sturridge has since returned to fitness.
The England manager will name his squad for the next round of international matches within the next few weeks with the team set to face Lithuania on March 27, followed by a friendly against Italy in Turin four days later.
Kane is the leading English goalscorer in the Premier League, with 14 goals in 23 matches for Tottenham, but that may not be enough to guarantee him a place in Hodgson's next squad.
Hodgson said: "Kane is ready; if he wasn't ready, he wouldn't be playing for Tottenham Hotspur in the Premier League and scoring lots of goals.
"The factors that always are taken mostly into consideration is has the player got the quality, and the talent we are looking for and is there a space for him because we have other players too.
"Often if someone like Kane is going to come into the squad, then someone is going to drop out and up until now most of the players that we've had, at least in the forward area of our squad, have done quite well for us during the autumn, so you can't include everybody unfortunately.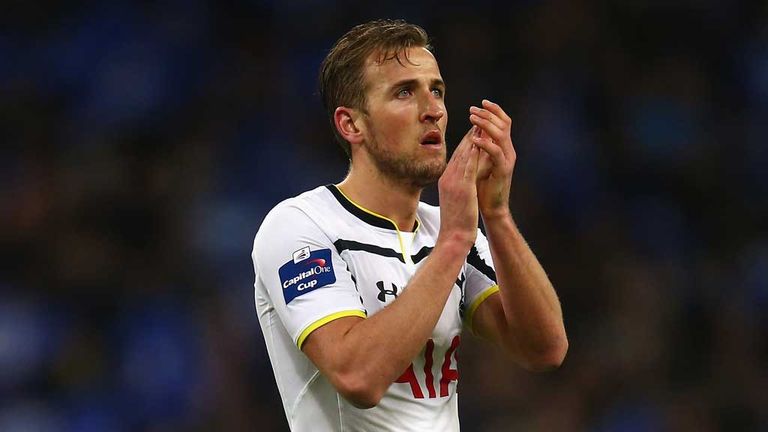 "I am delighted for him (Kane) and we will see when I select my squad at the end of the month whether he is in it or not."
Roy Hodgson
"We can just about deal with a squad of 23, 24 players, so it's not always a question of are they good enough to be in there. It's more if there is space at this moment in time. That's the most important consideration.
"He's in my thoughts of course, he deserves to be scoring goals for one of our top teams in the Premier League. It would be strange if he wasn't in my thoughts, but it's a player I know anyway because he has done a lot of good work for the U21s and I know all of those players and what pleases me most is that these young players now get a chance to play.
"I think in the past at 19, 20, 21 they often found themselves loaned out or having to sit back and wait their chance but now it seems more and more of them are being given their chance, and more and more of them are taking that chance presented to them.
"I am delighted for him and we will see when I select my squad at the end of the month whether he is in it or not."
Roy Hodgson was speaking to Sky Sports News HQ at the London Football Awards an event that supports Willow, the charity founded by former Arsenal goalkeeper Bob Wilson.