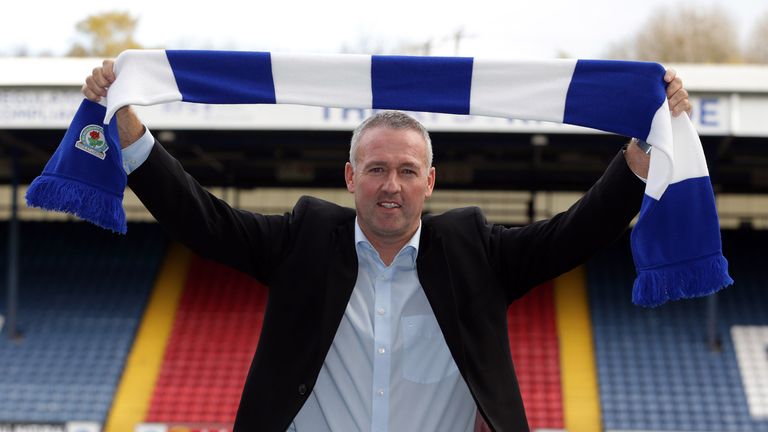 Blackburn have announced they are now compliant with the Football League's Financial Fair Play regulations and will have their transfer embargo lifted.
Rovers had been unable to spend cash on players since last December when they, along with Leeds and Nottingham Forest, were found to have breached FFP rules.
The Sky Bet Championship club sold Rudy Gestede and Tom Cairney for a combined sum of #9million over the summer, though, and managing director Derek Shaw last month revealed he was "relatively" confident they would exit their embargo before the January transfer window.
That news has now been confirmed by the east Lancashire outfit and new boss Paul Lambert will be free to spend next month should he desire.
"Blackburn Rovers confirm that following discussions with the Football League the club is now compliant with the rules and regulations on Financial Fair Play," said a statement posted on the club's official website.
"During the past 12 months, the board of directors and staff have worked hard to ensure that the necessary requirements have been put in place to satisfy the Football League.
"This has been achieved through a number of measures being undertaken, most notably, the owners agreeing and implementing a loan conversion agreement, effective cost efficiency savings and player sales, which were limited to reflect the needs of the team and football management.
"The owners and board of directors feel it prudent to proceed with restraint, in order to give the club the best possible environment to continue to be compliant in subsequent years.
"However, all efforts will continue to be made to provide the manager, Paul Lambert, and football staff to work effectively and efficiently."