Aston Villa are a 'certainty' for relegation, says Doug Ellis
By Jonathon Moar
Last Updated: 24/02/16 5:02pm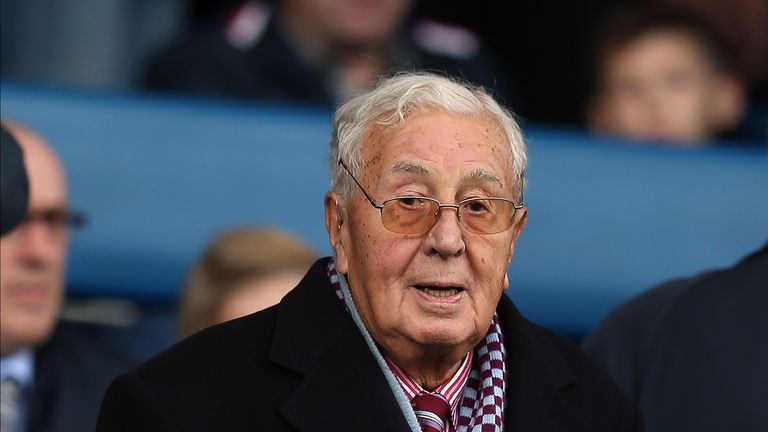 Former Aston Villa owner and chairman Doug Ellis believes that it is a "certainty" that Aston Villa will be relegated this season.
In an exclusive interview with Jim White, Ellis told Sky Sports News HQ that the majority of the responsibility for Villa's poor season has to be taken by the players.
"In the end, it's the players that are really responsible," said Ellis.
"Unfortunately, they've not been good enough this season.
"It's now a certainty that [Aston Villa] will be in the Championship next year."
Ellis sold Aston Villa to American businessman Randy Lerner nearly 10 years ago, and the 92-year old says he hopes to see his successor back at Villa Park this season.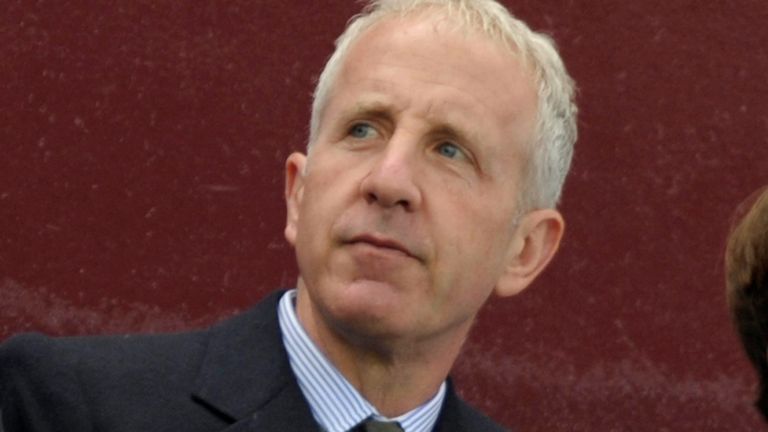 "I'm rather sad that the man I sold to hasn't given more of his time to come and see Aston Villa play," added Ellis.
"I'd love it [if Lerner came to a home game]."
Aston Villa, a mainstay in the Premier League since its inception in 1992, are rock-bottom of the Premier League and eight points from safety.