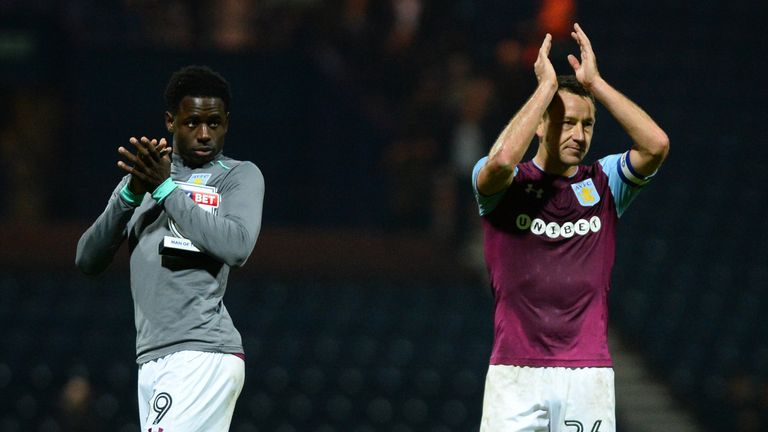 John Terry is targeting a New Year return from injury - if not before - after missing the last two and a half months for Aston Villa with a broken metatarsal.
The defender suffered the injury against Sheffield Wednesday on November 4, and has been posting pictures of his journey back to full fitness on his Instagram page.
Speaking ahead of his appearance on Monday Night Football, Terry said he is hoping to be back in the next few weeks.
"I'm on the verge of getting back fit at the moment. I'm back running and hoping to join the group next week so I can be ready before the New Year and if not then, hopefully after," he told Sky Sports.
"I've really enjoyed it, it's been a real big learning curve for me. I want to go into management so seeing a different level as well has been an eye opener for me. The lads are great, the manager's fantastic so we just need to get promoted now.
"First thing's first, I want to get us up. That was my big thing. We're doing OK at the minute, there was a bit of a setback at the weekend losing to Derby, but there are so many games and they come thick and fast in the Sky Bet Championship as well."
Terry left Chelsea in the summer after 19 years at the club, and said he nearly joined fellow Premier League side Swansea after speaking to their manager Paul Clement, who the defender worked with at Stamford Bridge.
"I knew Paul [Clement], but I didn't want to play in the Premier League against Chelsea - that was a big thing for me," he added.
"I gave him that service though because I felt I owed that to him after what he did for me and how he helped me growing up. He pushed me really close with the way he dealt with me and the process was excellent, I must say, but in the end, I couldn't do it."